Major League Baseball
Major League Baseball
Twins 13, Angels 5
Published
Sep. 3, 2011 7:32 a.m. ET

The end of Carl Pavano's winless drought came at the wrong time for the Los Angeles Angels.
Pavano won for the first time in 10 starts since the All-Star break, Trevor Plouffe homered and the Minnesota Twins received four bases-loaded walks in a 13-5 victory over the Angels on Friday night.
The Angels, who took the field knowing Texas had already beaten Boston 10-0, began a nine-game homestand with their fifth loss in eight games and slipped 4 1/2 games behind the Rangers in the AL West race.
''Nothing replaces the feeling you get from a win, but I didn't see it as a drought,'' Pavano said. ''I mean, I pitched plenty of games where I was good enough to win. But the ball didn't fall in our favor and my favor. Tonight, the guys put together some great at-bats and scored some runs.''
Pavano (7-11) allowed four runs and six hits over 6 2-3 innings with four strikeouts and no walks. It was the first victory since July 7 for the 35-year-old right-hander, who has given up the most runs (107) and hits (221) in the majors. He had gone 0-5 with a 5.74 ERA since beating the White Sox 6-2 at Chicago.
''Unfortunately, I've been part of the problem this year and not part of the solution,'' Pavano said. ''We're not playing good as a team, and I had something to do with that, too.''
The injury-plagued Twins have won consecutive games for the first time since July 26-27 at Texas. But they are just 9-24 since then, dropping from six games back in the AL Central to 17 1/2 off the pace.
''The year hasn't gone the way we wanted it to,'' third baseman Danny Valencia said. ''Leaving spring training, we definitely thought that we were going to be there at the end. Unfortunately, things didn't go our way, so it's definitely frustrating.
''But at the same time there are a lot of young guys in here, myself included, who are going to learn a lot of things from this that are going to prepare us later on.''
Rookie right-hander Tyler Chatwood (6-10) threw 83 pitches over 3 2-3 innings, giving up six runs, five hits and five walks in a spot start after getting recalled from Triple-A Salt Lake. Angels ace Jered Weaver, the scheduled starter, was in Oregon to attend his grandfather's funeral and was pushed back a day in the rotation.
Chatwood is 0-4 with a 9.53 ERA in five starts with the Angels since his most recent victory on July 24 at Baltimore. He is 0-7 with a 7.06 ERA in nine starts at Anaheim since his last home win on May 22 against Atlanta.
''He's a guy who has good stuff, so you want to make him throw strikes,'' Valencia said. ''And if he gets behind, you know you're going to get a good pitch to hit. We were able to do that tonight, and we also drew some walks and scored some runs.''
The Twins sent 11 men to the plate in the fourth and scored five runs to pull ahead 6-2. Valencia led off with a single, took third on Rene Tosoni's double down the right-field line and continued home when nine-time Gold Glove winner Torii Hunter misplayed the ball for his third error of the season.
Tosoni scored on a double by Luke Hughes, who started at first base after three-time AL batting champ Joe Mauer was scratched because of an upper respiratory infection. Chatwood walked three straight batters with two outs - including Jason Kubel to force in a run - and was relieved by Jerome Williams.
''The first three innings I felt like I was able to command counts and then the fourth couldn't,'' Chatwood said. ''I fell behind a lot. I tried to be too fine and walked too many guys. I tried to go a little harder and that is when it snowballed on me and I walked more than I should. You never wanna lose one like this, but the biggest thing is trying to turn the page and not keep this one in the back of your mind.''
Michael Cuddyer beat out a dribbler to shortstop that drove in Ben Revere, and Plouffe scored on Williams' bases-loaded walk to Valencia. Fernando Rodney walked both Tosoni and Hughes with the bases loaded in the eighth, and two more runs were charged against him when No. 9 hitter Drew Butera singled against Hisanori Takahashi to make it 12-4.
''Some guys in our 'pen have been doing a good job, but the depth has really hurt us,'' manager Mike Scioscia said. ''We have some guys that are going to be important. Some of the guys that we are counting on haven't pitched to their capabilities.''
Everyone in the Twins' starting lineup had at least one hit, and all of them had at least one RBI except for shortstop Tsuyoshi Nishioka, who grounded into a force at the plate in the eighth with the bases loaded and the infield drawn in.
Plouffe, the second batter Chatwood faced, drove a 2-1 pitch to left-center for his seventh homer. The 21-year-old right-hander has allowed a home run in each of his last six starts with the Angels, after giving up just one in 62 2-3 innings over his previous 11 starts with the big club.
Notes: Had Angels closer Jordan Walden converted all five of the blown save opportunities he had that resulted in Angels losses, they would be a half-game ahead of the Rangers. Walden is 3 for 3 against Texas. ... Angels OF/DH Bobby Abreu would have to play in each of the team's final 24 games to reach 150 for the 14th consecutive season, which would break the record he shares with Willie Mays (1954-66). But it doesn't seem likely, with the team scheduled for only two more days off. Scioscia had already given the 37-year-old OF/DH five days off since Aug. 1, and used him as a pinch hitter on two other occasions. ... Pavano has not allowed a walk in his last four starts against the Angels, spanning 27 2-3 innings, and has walked just four of 195 batters in seven career starts against them. ... Howie Kendrick's RBI single in the third ended his string of 42 consecutive at-bats against the Twins in which he failed to drive in a run. ... Cuddyer is 12 for 57 with no homers and four RBIs since Aug. 3, when he hit a grand slam and a solo homer against the Angels in Minnesota's 11-4 win at the Big A.
---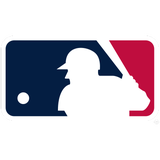 Get more from Major League Baseball
Follow your favorites to get information about games, news and more
---