Major League Baseball
Major League Baseball
Tim Lincecum embraces a second chance with new Angels team
Updated
Mar. 5, 2020 1:20 a.m. ET

OAKLAND, Calif. (AP) A white cap on backward, Tim Lincecum stopped for a couple minutes to pet the bomb-sniffing dogs in the parking lot before greeting the workers at the security entrance who warmly welcomed him back to the Oakland Coliseum.
''Thanks, guys, how are ya?'' the pitcher said with a smile.
Minutes later, Lincecum walked into a familiar clubhouse with a new team, joining the Los Angeles Angels after a quick minor league tour to find his timing 9 1/2 months after left hip surgery.
Come Saturday, the two-time NL Cy Young Award winner will be formally promoted for his debut with Los Angeles against the Athletics, and he is grateful for another chance a few days after turning 32 and nearly a year after his last appearance in the majors.
And it just so happens he returns to the mound in the Bay Area where he is still so beloved, even across the water in Oakland from his former San Francisco ballpark.
''There's always a comfort in that. It's close to home,'' Lincecum said Friday, sitting in the visitor's dugout before heading out to stretch. ''I know I'm going to have a lot of people here that support me in the Bay Area. I'll be lucky in that regard.''
Manager Mike Scioscia figures Lincecum is physically ready to pitch seven innings. Lincecum's mechanics feel right, as he's able to internally rotate on the healed hip.
''I'm sure Tim's going to be excited,'' Scioscia said. ''I think he feels really good at where he's at health-wise. I think it's just going to be a matter of getting into game flow. A couple of his starts earlier took him maybe 15, 20 pitches to really find his stuff. Hopefully he'll find it quicker here, and once he does he's shown he can be very effective.''
Lincecum went 7-4 with a 4.13 ERA in 15 starts last year after throwing no-hitters - both against San Diego - in July 2013 and June `14. He had surgery on Sept. 3 and didn't immediately sign with a team after concluding a $35 million, two-year deal with the Giants. In nine seasons with the Giants, he helped San Francisco win three World Series titles - in 2010, '12 and '14.
When he reached a $2.5 million, one-year contract with the Angels last month, fellow starting pitcher Jered Weaver sent him a congratulatory text message with an offer to help in any way.
''That was kind of knocking that first door open to kind of feel a little bit better about coming over,'' Lincecum said.
Weaver was looking forward to watching The Freak live on Saturday.
''For him to come back and now have a chance to pitch in the big leagues again, it's got to be not only exciting for him but I think it's exciting for a lot of guys in the clubhouse just knowing what he's done in the past and the things that he's accomplished. We're looking forward to having him,'' Weaver said.
''You couldn't help but hear all the things that he was doing because he was doing stuff that not a lot of people have done in the game. He came on the scene and was one of the best pitchers ever to come on in his first couple years and do what he did.''
Lincecum said he hoped for a nice reception Saturday being back in the Bay Area he has long called home despite being raised outside Seattle. His father doesn't plan to attend the game, which Lincecum insists will ''be easier on his heart being at home.''
''I think being back in the Bay Area, there will be a little bit more of a spotlight on that tomorrow, and I'm sure he's excited about being back and pitching in the big leagues again,'' A's manager Bob Melvin said. ''During his heyday, he was one of the better pitchers in the game. Sometimes a little bit of time off and coming back, one can rest the arm a little bit, and it can reinvigorate you a little, so I think there will be some hoopla tomorrow.''
Before taking the field to start his work day, Lincecum looked down at the new red Angels jersey he was wearing and felt a little strange.
''It's a little bright,'' he quipped. ''I've been wearing a lot of black.''
---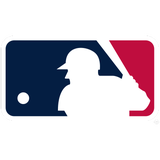 Get more from Major League Baseball
Follow your favorites to get information about games, news and more
---