Major League Baseball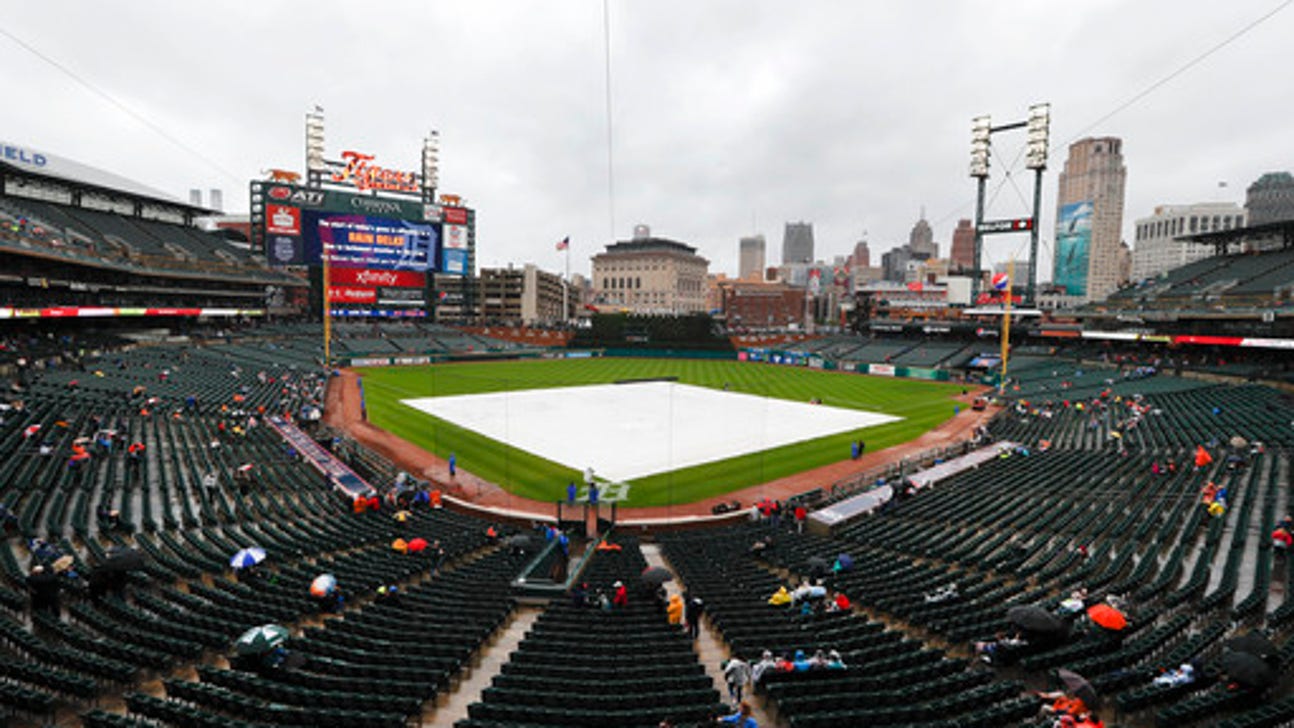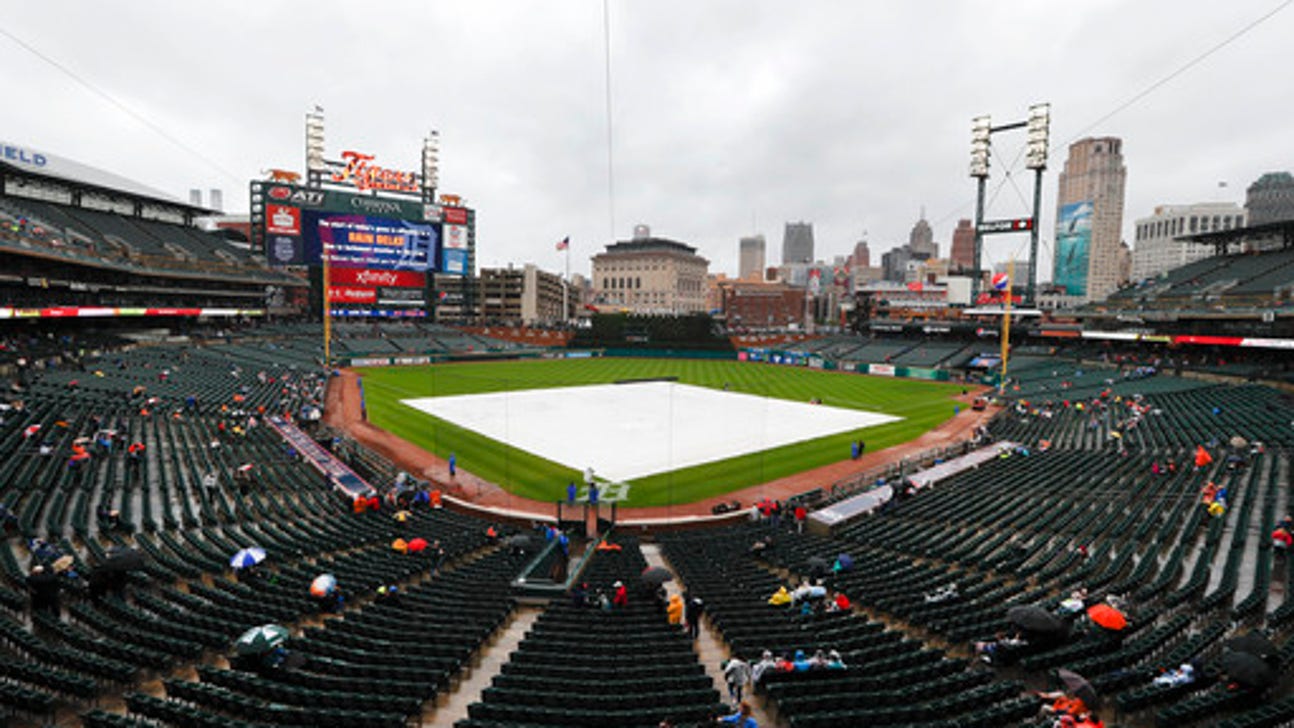 Major League Baseball
Tigers, Indians postponed after delay of over 4 hours
Published
Sep. 30, 2016 1:21 a.m. ET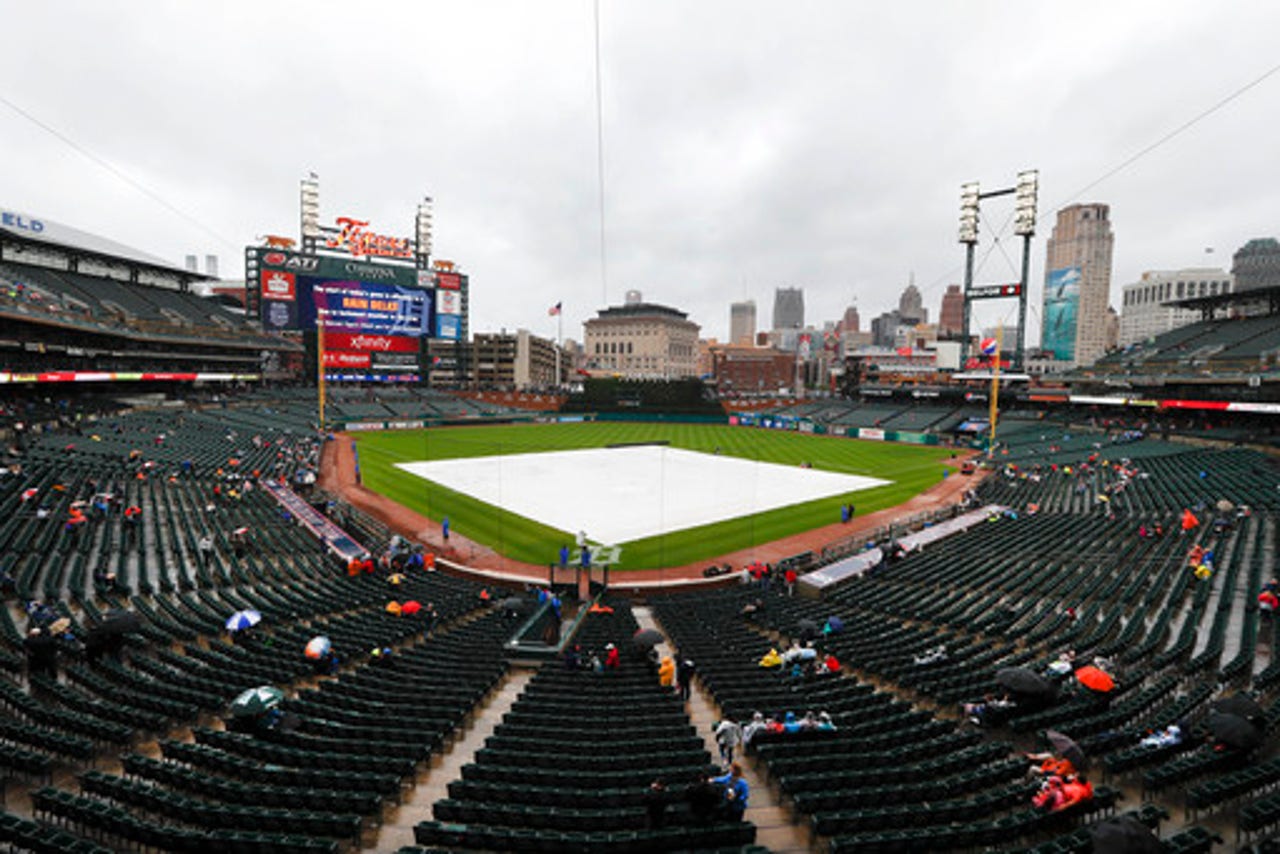 DETROIT (AP) For a brief moment, it appeared there might be baseball at Comerica Park - when the tarp came off, and both managers walked around the field with umpires.
Turned out the situation was a lot less promising than it seemed.
''When we walked the field, it was so soft that we knew if it took any more water, it was going to be unplayable,'' Cleveland manager Terry Francona said. ''So we were already iffy at that point, and then we got all the rest of the rain.''
Thursday's game between the Indians and Detroit Tigers was eventually postponed because of bad weather, a move that could force the teams to squeeze in a makeup game Monday if it needs to be played because of postseason implications. With the regular season scheduled to end Sunday - and little room for extra games before the postseason - the Tigers and Indians waited through a delay of 4 hours, 13 minutes before the game was finally called.
The wild card-contending Tigers and AL Central champion Indians played a rain-shortened game Wednesday night, which Detroit won 6-3 in five innings. The series finale Thursday never began, and if it has to be played Monday, that could cause some wacky travel scenarios. The postseason is supposed to begin Tuesday with the AL wild-card game.
The teams kept waiting Thursday even as rain fell and the field took on more water. The Tigers said over 6 inches of rain fell at Comerica.
''We know what is at stake, especially with the bad weather forecasts for the East Coast,'' Francona said. ''If we were 20 games out, it would have been different, but we understood why they wanted to try to avoid everything getting backed up, and they did a great job of communicating with us.''
The Tigers begin a three-game series at Atlanta on Friday night, and Cleveland starts a three-game set at Kansas City. The Tigers and Indians would need to play a makeup game Monday if it could affect who makes the postseason or how teams are seeded.
The weather cleared up enough at one point Thursday to allow the grounds crew to remove the tarp and work on the infield, but after Francona and Detroit manager Brad Ausmus walked around the field with umpires, the tarp went back on. The delay continued for about 2 1/2 more hours.
The rainout allows Detroit to push starter Daniel Norris (3-2) to Friday's game against the Braves, and Jordan Zimmermann will start Saturday night. The Tigers were initially set to choose between Matt Boyd and Buck Farmer for Saturday, but now they can avoid that issue.
Justin Verlander is slated to pitch Sunday.
Cleveland will push its Thursday starter back a day, too. Ryan Merritt (0-0) will pitch Friday.
The Indians clinched the division with a Monday win at Detroit, then their top players hardly took the field after that. Cleveland lost 12-0 with a lineup full of backups Tuesday, and after Wednesday's game was shortened, Thursday's didn't happen at all.
The Indians are 2 1/2 games behind AL West champion Texas and a half-game behind AL East champion Boston, so if home-field advantage is still at stake Monday, Cleveland will be back in Detroit to play its 162nd game of the season. The Indians aren't supposed to start the AL Division Series until Oct. 6, so there will be time off even if they have to play Monday.
''We'd still get two days,'' Francona said. ''Besides, I don't know, it might be fun to play in a game like that, with something at stake.''
---
Follow Noah Trister at www.Twitter.com/noahtrister
---
---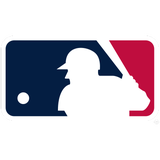 Get more from Major League Baseball
Follow your favorites to get information about games, news and more
---