Major League Baseball
Major League Baseball
Thome traded back to Indians
Published
Aug. 26, 2011 2:26 p.m. ET

The skinny third baseman who grew into a feared slugger, bolted as a free agent and always wondered what it would be like to come back, is about to find out.
Jim Thome is back in Cleveland, and this time, back with the Indians.
One of eight major leaguers to hit 600 home runs, Thome has rounded his career to his first baseball home.
Thome waived a no-trade clause and accepted a deal from Minnesota on Thursday night to go back to the Indians, who are falling out of contention in the AL Central and desperate to bolster a lineup that's lost its pop. Thome could be play Friday night for the start of a three-game series with Kansas City.
''Jim Thome is a Hall of Fame-caliber player and person,'' Indians general manager Chris Antonetti said. ''He has meant so much to this organization both on and off the field and it is an honor to bring him back in an Indians uniform where he created so many great memories.
''Having his bat and presence in the middle of the lineup certainly improves our team.''
The Indians, who trail the first-place Detroit Tigers by 6 1/2 games, acquired Thome for a player to be named on or before Oct. 15. The Twins already have a ''narrow list,'' Antonetti said.
The teams had until 1 p.m. Friday to make a deal for Thome, who could have blocked the trade but decided to go back to where it all began - and where it will likely end before an induction in Cooperstown, N.Y.
Thome spent 12 seasons with Cleveland from 1991-2002, hitting a team-record 334 homers and helping the Indians get to two World Series. He hit 52 in his final season before signing as a free agent with Philadelphia, a decision that angered many Indians fans who will have to welcome him back.
''He's excited,'' Antonetti said. ''He's fired up to come back and join the team. I am hopeful and confident that fans will embrace him wearing an Indians uniform again. He's not only an exceptional player but a person as well. Even if he wasn't a person that hit 600 home runs, he's just a great person.''
Earlier this month, the five-time All-Star joined Barry Bonds, Hank Aaron, Babe Ruth, Willie Mays, Ken Griffey Jr., Alex Rodriguez and Sammy Sosa as the only major leaguers to reach the 600-homer mark.
The Indians have been in contention all season but have lost six of their past seven games amid a rash of injuries. Thome's arrival will soften the loss of designated hitter Travis Hafner, who is on the disabled list and may need season-ending foot surgery.
The Indians put a claim in for Thome on Wednesday, two days after the Twins waived him. Once the Indians were awarded Thome, the clubs had 48 hours to work out a trade.
''There's no question it's a bittersweet deal,'' Twins GM Bill Smith said. ''But there's also no question this is the right thing to do for Jim Thome. He is all the superlative things that we knew we were getting when he came here two years ago. At this point in his Hall-of-Fame career, this is the right thing for him.''
Antonetti doesn't expect Thome to play every game.
''We will have to manage his playing time,'' Antonetti said. ''He's certainly not an everyday player at this point. We'll work with Jim on this. We'd like to have him out there to impact the team as often as we can. Every game for the team is meaningful. We are trying to win as many games as possible and we'll see where that takes us.''
Thome's bat once helped Cleveland twice get close to its first Series title since 1948, and now the Indians hope it still has a little magic.
''What If?'' team president Mark Shapiro tweeted, using the team's 2011 motto. ''Jim Thome came home.''
After finishing 25 games out in 2010, the Indians weren't expected to contend this season, but have been at or near the top of their division since April. However, as August drains to its final days, the Indians have slipped back in the standings and are in danger of the race going on without them.
The Twins are 16 games behind, which is why they decided to part with Thome, who has also played for the Chicago White Sox and Los Angeles Dodgers.
On his most recent visit to Cleveland, the Peoria, Ill., native said he would relish a chance to finish his career in Cleveland. Thome's return will probably give the Indians an immediate attendance boost, and may help some of the fans who couldn't forgive him for leaving despite saying his Indians jersey would have to be torn off for him to go anywhere else.
''It's a chance for him to go back where he started,'' Smith said, ''a place where he should be as revered in Cleveland as he is in Philadelphia and Chicago and Minnesota. ''I'm sure it will be a special moment when he goes back on the field wearing an Indians jersey.''
Thome, along with fellow All-Stars Sandy Alomar Jr., Albert Belle, Kenny Lofton, Manny Ramirez and Carlos Baerga formed the core of the Indians' teams that dominated their division in the `90s and went to the World Series in 1995 and 1997 - losing both times.
Thome's big swing, a blend of quickness, power and follow-through, and his aw-shucks attitude, made him one of Cleveland's most popular players. That changed, though, following the `02 season.
As a free agent, Thome turned down a generous, long-term contract from the Indians - who even offered to build a statue in his honor - for a chance to win in Philadelphia. At the time, he felt the Phillies were closer to a title than the Indians, who were in the early stages of a massive rebuilding project.
This season with the Twins, Thome batted .243 with 12 homers and 40 RBIs.
None of that matters now.
Thome has a new start - in an old, familiar place.
---(equals)
AP Sports Writer Jon Krawczynski in Minneapolis contributed to this report.
---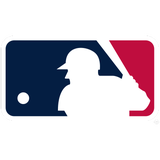 Get more from Major League Baseball
Follow your favorites to get information about games, news and more
---