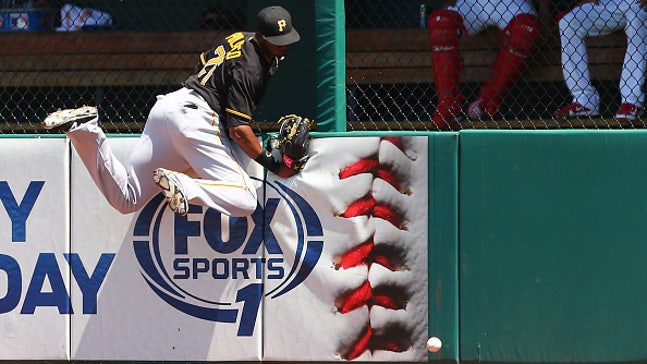 The Pittsburgh Pirates' season should turn around soon
Published
May. 6, 2015 6:34 p.m. ET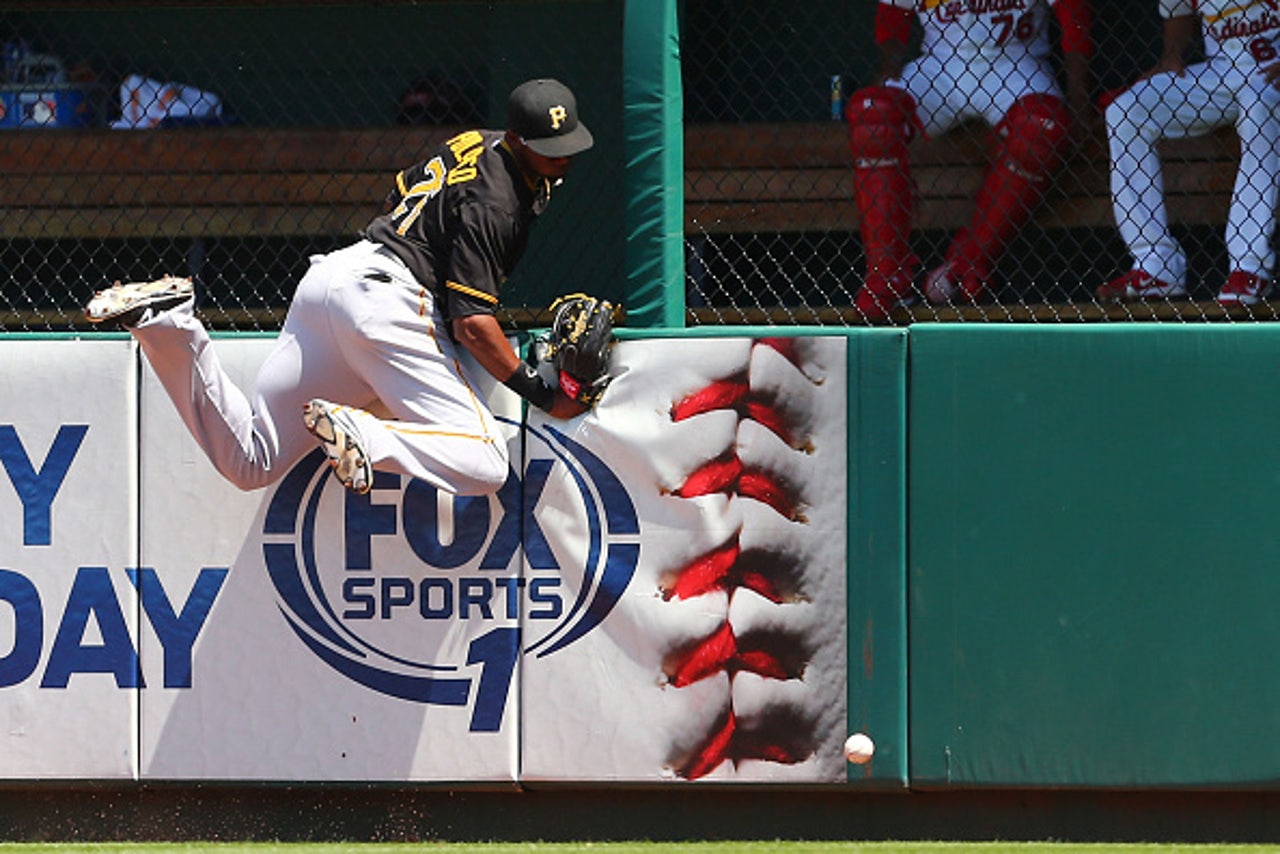 By Joe Lucia
Following two straight NL Wild Card berths, expectations were high for the Pittsburgh Pirates in 2015. But thus far, those expectations haven't been realized. Through the first month of the season, the Pirates are 12-14, eight games back of the white-hot St. Louis Cardinals in the NL Central.
But because of how top-heavy the National League is this season, the Pirates are solidly in the murk of the National League, and are just 1.5 games out of a playoff berth. That's not much of a big deal, considering all but two NL teams are within 2.5 games of a playoff spot, but I digress.
Anyway, it's been a tough go for Pittsburgh as of late, and tensions are starting to run high. And while there are plenty of negative aspects to the Pirates so far this year, this isn't one of those late-90s Pirates teams that's going to be awful. Don't jump off the bandwagon quite yet.
One of the main reasons the Pirates are 12-14 right now is simple dumb luck. In one-run games, the Pirates are 4-7 this season. This weekend, the Pirates lost three straight extra winning, walk off games to the Cardinals. While they were getting swept by the Reds during the first series of the season, the Pirates lost two straight games in walk off fashion. Five walk off losses in 26 games? That's just ridiculous.
And while the immediate inclination in situations like this is to blame the bullpen, that's not a valid concern here. The Pirates bullpen has a 3.30 ERA over 79 innings, and the same seven pitchers have been up all year. There hasn't been any mixing and matching by Clint Hurdle, and that's fine.
What about the rotation? It's been clear sailing so far for Pittsburgh's starting five. Gerrit Cole, A.J. Burnett, and Francisco Liriano has been one of the most threesomes in baseball, with each topping 30 innings over five starts and pitching to an ERA under 2.00 on the season.
Vance Worley and Jeff Locke have been worse than those three, but have all held their own and have mainly been victimized by poor luck. They've also both managed to eat innings, with Worley notching 30 innings over five starts and Locke holding strong at 29 2/3 innings. Getting six innings per start from every starter, on average? That's awesome.
Since it's not the bullpen and it's not the rotation, it must be the offense, right? Bingo.
The Pirates offense has gotten off to a slow start in 2015. Actually, "slow start" may be underselling things a little bit. The only offenses worse than Pittsburgh's this year reside in Milwaukee and Philadelphia, two of baseball's worst teams. It's been a perfect storm of struggles for the Pirates offense in 2015. They're striking out a ton (fifth-highest K rate in baseball), not walking at all (fourth-lowest BB rate in baseball), and aren't hitting for much power or getting lucky with balls in play (bottom third in baseball in both ISO and BABIP).
The Pirates haven't gotten anything from Josh Harrison, haven't gotten a whole lot from Andrew McCutchen, have gotten bupkis from Jordy Mercer, and have gotten squat from their catching tandem of Chris Stewart and Francisco Cervelli. The struggles from those spots in the lineup are outweighing the solid production so far from Starling Marte, Gregory Polanco, Neil Walker, Pedro Alvarez, and bench bats Jung-ho Kang and Sean Rodriguez.
And in a nutshell, that's been your 2015 Pittsburgh Pirates through the season's first month. They've dealt with a lot of bad luck. Their key offensive players have stunk. The pitching staff has held their own, but isn't getting any help. If Harrison and McCutchen simply start hitting, the Pirates can turn things around pretty quickly.
Quite frankly, they're going to need to start hitting soon. The rest of Pittsburgh's week consists of games with the Reds and Cardinals. After a detour east to Philadelphia, the Pirates will have to deal with the Cubs, the shockingly good Twins, the surprising Mets, and the blossoming Marlins before a ten game road trip to San Diego, San Francisco, and Atlanta. It's obviously early, but this is a pretty crucial stretch for a team that has suffered early during the 2015 season.
More from The Outside Corner:
---
---