Major League Baseball
Major League Baseball
Schmidt: Hard for aging stars to finally walk away
Published
May. 28, 2011 2:08 p.m. ET

Jorge Posada recently was in the headlines during the New York Yankees' six-game losing streak. A-Rod was something like 9 for 59, Derek Jeter was hitting around .260 with little production, and both were upstaged by the 39-year-old former catcher.
Posada has been a rock behind the plate and a formidable offensive contributor for the Yankees for nearly 15 years. He's also worn No. 20 like me, and I must give him some love for that as well.
But enough love - Posada went into the weekend batting .183 as a designated hitter.
His demotion to ninth in Joe Girardi's lineup didn't sit well with him. In fact, it caused a stiff back and removal from said lineup.
Now I don't pretend to know the particulars leading up to this. I do know the Yankees acquired Russell Martin, an experienced catcher, in the offseason, thinking Posada was up in years and could still contribute offensively as a DH. Makes sense to me. The problem is Posada is struggling and at 39, guess what discussion that brings up?
I have no idea about his physical condition. Players today are far better conditioned than we were 30 years ago. Even at 39 he probably is in better shape than I was at 30, but that's all relative. I do know this: At 39, having played so long in New York, earned well over $100 million along with several championship rings and some support for the Hall of Fame, the thought of retiring has crossed his mind. It sure did mine, in fact almost to the day.
In May of 1989, I was on a performance-based contract, having had offseason shoulder surgery, and was challenged to prove to the Phillies that I was the same Mike Schmidt as years before. It didn't happen. I was 39, just like Posada. In golf, you hit 60 and they call it ''the wall.'' In baseball, it's 40. Yes, there have been exceptions, some we won't discuss, but for the most part it's just damn hard to be good around 40.
Baseball is not a physically grueling game. It invites the older set to hang around while on the decline. I've always been intrigued by this. I understand why Willie Mays played five extra years - money. Pete Rose, money and records. But why Ken Griffey Jr.? Why would any player from this generation want to extend his career even one day on the downside? They must love the life. The traveling and being away from family, the hotels and room service, the mobs of kids screaming for autographs and excessive media attention, on and on, I can't understand.
If not the money, why not get on with life? This is where the selfish nature of the great athlete is exposed. His time is up, it's now his family's time, time to live for them, but few understand.
Life without the locker room is scary. My entire adult life, at least eight months a year was centered there. The camaraderie of the team sports life cannot be taken with you. The clubhouse or locker room, my fraternity house, was the sanctuary where we all longed to be. You can't find it in retirement. It can't be duplicated in the real world. The country club locker room is just not the same.
A normal life is full of the unknown. Case in point: The Phillies returned from the West Coast trip in late May a couple days following my retirement announcement and I was at home still in a state of shock over the last couple days. When 3 p.m. on the first gameday came, I wanted to go to the park, I wanted to take it all back ... like, just kidding. What was I supposed to do from 3 p.m. till midnight? For 20 years, that was my time.
The excitement, adrenaline, butterflies, cheering, booing, 50,000 people, winning and losing, it was over, never to return. I was scared. This is why Michael Jordan, Brett Favre, Roger Clemens and others couldn't retire. They were uncomfortable facing life outside the game.
Sure, you make your speech and say how much you are looking forward to a normal existence, but you're not. You know it will take time to adapt, that you have no shield from the public. The game provided that shield, a built-in existence of ways to stay away from being normal.
There is another side to this - the organization and how it looks at us as we reach the wall. A superstar on the decline, especially one who has dedicated his entire career to one team, is a touchy issue. The Yankees are perennial contenders. While they see Posada's stature as a Yankee as very important, it could never trump the importance of even one game.
The Phillies in 1989 were a different story than today's Yankees. My team was in the cellar, not even close to a postseason contender. I was the headliner for one reason, home runs. Posada, even with the slump, concerns the pitcher and opposing manager as part of a strong lineup, even hitting ninth.
His contribution, no matter the weight, is to a possible championship. Mine was for the record books. Either way, the player can't expect special treatment with regard to his performance. Some latitude, of course, but the player must be accountable, especially at $15 million a year.
My memories are vivid, making $2 million a year, not $15M. We were out West, in LA for game one, and I hopped on a scale when I arrived at the park. Wow, gained 8 pounds. I decided a supplemental workout was needed, so I went for a run. Bingo, popped something in my back jogging. Here we go, back in the training room. That started the mental process.
I played with that nagger, missing hittable fastballs and catchable groundballs the entire series. I can see one now, a high chopper over the bag that I used to have fun with, and it went by me to the left-field corner for a double. An inside fastball I used to hit 500 feet foul was popped up to the right side. The reaction was not ''stay with 'em.'' It was, ''Could this be it?'' The edge of confidence I had for 20 years gave way to doubt now that retirement got in my brain.
We lost the last two at Dodger Stadium, the start of an 11-game losing streak. I left for Frisco with what would be my last hit, a drag bunt. Don't go to Candlestick contemplating retirement. Back in the day, playing at the 'Stick made everybody wonder if another job made more sense. Cold, windy, nasty crowds and tough pitching were waiting.
Being a man of faith, I decided to put the decision on God. I prayed that some sort of sign would present itself to make my decision. I weighed the reasons pro and con, the issues mentioned above were prevalent - fear of the real world and life without the game, as well as settling down as a father to my young children. I asked God for a sign.
In the final game of the series, with men on second and first, Robby Thompson hit a ground ball that went through my legs, loading the bases with two outs. I felt like I was 50 years old playing that ball, like I couldn't bend over. Will Clark followed with a grand slam and watching him circle the bases was the ''sign.''
I suddenly felt very old, responsible, embarrassed and unable to seek revenge. Maybe I was looking for something to push me to retire. Clark could have made an out and who knows, I could have hit a homer in my next at-bat and played for years.
Not so in reality. I prayed about it and got my answer. Case closed, the end.
A funny side note: I did come to the plate three more times in that game - a groundout, a walk and an infield hit. Fate would have it that just after I met with manager Nick Leyva to tell him I was retiring, an intern came up to me to let me know they changed my hit to an error on the shortstop. A minor detail, except that now my final hit was a bunt, but so was one of my first ones in 1972, with 548 home runs in the middle.
Unlike Posada and the Yankees, we were a last-place team. I wasn't looking at being some part of a championship. I was a sideshow. My departure could only help the team rebuild. It wasn't a month after I retired when they acquired Lenny Dykstra and John Kruk, which led to the Phillies' resurgence.
Sometimes us old guys can do our organization a favor. Even though there were maybe 50 more home runs in the tank by hanging on as a role player, I knew the Phillies wanted to get on with life without me.
This is how it goes. Every year someone, no matter how great a career, each player has his own mental struggle with leaving. Jorge Posada is a great player and an all-time great Yankee. He seems to have a solid grasp on life as well. But, trust me, that real world scares him. Maybe enough to suck it up and accept whatever role he's given. A couple key hits, a big RBI, a hot week and all will be forgotten. Sooner or later though, it will resurface, some form of what happened to me as you face the end.
Johnny Bench, George Brett, Robin Yount, Cal Ripken, on and on, guys who played for one organization their entire career. Retiring becomes an event in itself. Saying goodbye to teammates, press conferences, interviews, fanfare, family, heck, this in itself is enough to avoid it at all costs.
Any way it shakes out, there is a window of time where it's your choice for when, where and why to retire. It's an honor that is bestowed on a select few that see the entire picture. I would think that includes Jorge Posada, but only he knows.
It's amazing how quickly you miss the rush from that level of competition, the pressure, winning the team battle, celebrating and being in the center of it. I'm out of the game for over 20 years and I still long for the energy and adrenaline that hits right before gametime.
But I also realize I can't see, let alone hit, a fastball.
---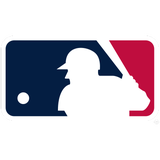 Get more from Major League Baseball
Follow your favorites to get information about games, news and more
---