Major League Baseball
Major League Baseball
Rox, D-Backs refreshed heading into 2011
Published
Mar. 31, 2011 11:18 p.m. ET

The Arizona Diamondbacks and Colorado Rockies both had extra pep in their step Thursday and not just because Opening Day was 24 hours away.
Players on both teams said they felt fresher heading into April thanks to the state-of-the-art spring training complex they now share in Scottsdale, Ariz.
Salt River Fields at Talking Stick, which replaced their respective ballparks in Tucson, is the envy of Major League Baseball.
Players said its sellout crowds and regular season buzz helped prepare them for the real thing, and that starts Friday when Colorado ace Ubaldo Jimenez faces Arizona ace Ian Kennedy at Coors Field.
''I think the biggest difference was not having to travel three hours up and three hours back every day,'' Colorado catcher Chris Iannetta said. ''It takes a huge toll on your body. So, just the location of the facility, not necessarily even how nice it was, was a big help.''
At their workout Thursday, both teams raved about their new spring digs and said they felt better physically and mentally for not having to endure the long bus rides to and from Phoenix or face lineups of mostly minor leaguers because opponents would leave behind their stars when they trekked to Tucson.
''I think that's probably THE question: how much is it going to benefit us?'' mused Colorado closer Huston Street. When you have sellouts, you can't help it, you're a human being, you enjoy it more. And when you enjoy it more, I feel like you get more out of it.
''They've given us no excuse,'' Street added. ''The facilities were perfect. The games felt like games, it felt like we were playing serious baseball with serious consequences. I think it's going to help. I think it's going to be a huge difference not only in the way we were able to approach the season but in the profound effect it's going to have on us in being prepared.''
Although they share the complex, the Rockies got more of a bump than the D-Backs. Their expansive clubhouse and related training facilities stand in stark contrast to their crowded previous home at Tucson's quaint but antiquated Hi Corbett Field.
''There were so many positives,'' Rockies shortstop Troy Tulowitzki said. ''The facilities were top-notch. ... And then getting a chance to play in front of crowds that were pretty big, I think that's huge going into a season. You want to play in front of those crowds. You want to feel those nerves. So, I think we're a step ahead of anybody else in that aspect.''
Well, except for the D-Backs.
Like the Rockies, the Diamondbacks had held spring training in Tucson since the franchise was born in 1998, but they had a spiffy ballpark they shared for years with the Chicago White Sox. Still, they were just as glad as the Rockies for the move into a bigger, better ballpark.
''Our environment was great,'' D-Backs manager Kirk Gibson said. ''You don't do the bus trips. We played more games than anybody, so we still had a big workload. But it was a great environment to be in. ... It was a major league atmosphere.
''But I think in the last week there was a lot more energy in the team in general because they know it's getting close.''
With the bus rides history, the Diamondbacks capitalized on their time savings by getting in more work and playing more split squad games than anybody.
One Arizona player who's been taking it easy is shortstop Stephen Drew, who is recovering from a lower abdominal strain that he aggravated during spring training before being shut down again this week.
Drew was held out of the workout Thursday and might not play in this series, although Gibson said Drew would be available to pinch hit if he's not in the starting lineup.
Without Drew, Gibson will have to juggle his lineup and he asked his staff to fill out lineup cards with their suggestions, which he was planning to peruse Thursday night.
The Rockies player who might have benefited most from the move to Scottsdale is first baseman Todd Helton, who's been bothered by a balky back in recent years.
''I played a lot more. I got to play consecutively a lot more and I know I can handle back-to-back days and my body feels up to the task,'' Helton said. ''But I'll talk to you in June or July and let you know if I still feel that way.''
Third baseman Ian Stewart made the Rockies' 25-man opening day roster. Stewart has been bothered by a troublesome left hamstring that threatened to land him on the DL to start the season.
This is a make-or-break year for Stewart, so starting out healthy is paramount.
''He's a key player in this clubhouse,'' Rockies slugger Carlos Gonzalez said. ''We all know that if he plays the way he (can), we're going to be the greatest team in baseball.''
NOTES: Rockies vice chairman Dick Monfort said the team has seen a double-digit bump in season ticket sales this year. ... Monfort said his brother, owner Charlie Monfort, has fully recovered from his fall in Scottsdale last month that landed him in the hospital and will be at the ballpark Friday.
---
---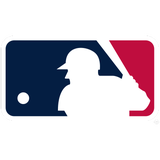 Get more from Major League Baseball
Follow your favorites to get information about games, news and more
---