Major League Baseball
Major League Baseball
Rollins sits as Rays wallop Phillies
Published
Jun. 26, 2009 6:45 a.m. ET

Tampa Bay's Andy Sonnanstine settled after taking Philadelphia's best shot, doing everything he could to prove he deserves to remain in the Rays' pitching rotation.

Willy Aybar homered and drove in three runs as a replacement for an injured Evan Longoria, and Sonanstine regrouped after giving up four first-inning runs Thursday night to beat the Phillies 10-4 in the decisive game of a rematch of last year's World Series teams.

"It took me a little bit to find my control. But once I got it, I felt good and confident and was effective," said Sonanstine, whose spot in the rotation could be in jeopardy because of the impending return of Scott Kazmir from the disabled list.

"I felt like I rebounded well," the right-hander added. "I battled."

Ben Zobrist hit a two-run homer and Jason Bartlett extended his career-best hitting streak to a franchise-record 19 games as the Rays, who dropped the World Series to the Phillies in five games, won two straight after dropping the opener of this week's rematch 10-1.

The Phillies, who've lost 10 of 12 yet remain in first place in the NL East, pounced on Sonnanstine right away.

But rookie left-hander Antonio Bastardo (2-3) couldn't hold the lead. And, once Sonanstine found his rhythm, there were few opportunities to come back.

"We've lost some games where we've gave some away, and also we've lost some games where we've played bad baseball," Phillies manager Charlie Manuel said.

"We've made some mental mistakes, mistakes you're not supposed to make. Sometimes we don't score. Sometimes we don't hold them. We don't play consistent baseball. We don't have the pitching and hitting and defense together. That's how you accumulate losses."

The Rays scored six times in the first two innings, then broke the game open with three runs in the sixth off Chad Durbin.

Aybar, starting because Longoria was resting a sore left hamstring, had a solo homer in the second and a two-run single in the sixth.

Zobrist's 16th homer finished Tampa Bay's three-run first. Bartlett had two singles, one of them driving in a run in the sixth, to prolong his hitting streak. Quinton McCracken had an 18-game streak for the Rays in 1998.

Sonnanstine settled after yielding a two-run double to Ryan Howard, an RBI double to Matt Stairs and an RBI single to Pedro Feliz in the first. The right-hander allowed six hits, walked one and struck out seven.

Kazmir likely will make his first start in more than a month this weekend against Florida, and manager Joe Maddon faces a decision on whether Sonnanstine, rookie David Price or Jeff Niemann will be moved to the bullpen or minor leagues.

"I'm not sure," Sonnanstine said, when asked if felt he'd made the decision more difficult. "That's probably a question for them."

Maddon said he'll decide Friday.

"He didn't surprise me," the manager said. "I really expected him to pitch well."

The Rays answered Philadelphia's quick start with three runs in the first and three more in the second against Bastardo, who allowed six runs and seven hits before leaving with a shoulder sprain with one out in the fourth.

After the shaky beginning, Sonnanstine allowed one hit - Greg Dobbs' one-out single in the fifth - over the next four innings. The only other Phillies baserunner during that stretch reached on a walk in the third.

"The momentum of the game shifted. That's how it goes sometimes," Manuel said. "Their pitcher hung in there and he held us. That kind of sums up the game."

The Phillies, who played without slumping shortstop Jimmy Rollins, wasted an opportunity to cut into a two-run deficit in the sixth, when Feliz was doubled off first base on one-out fly ball to center that should have scored Matt Stairs from third.

Feliz scrambled to get back to first and Stairs took off for home, but B.J. Upton's throw from center easily beat both runners for the third out.


Notes


Rollins, hitless in his last 19 at-bats, will be out of the starting lineup at least two games. ... The game was delayed 1 minute, 36 seconds in the seventh inning while the umpires used instant replay to determine if there was fan interference on Pat Burrell's ground-rule double that bounced into the left-center field stands. There wasn't. ... Longoria expects to return to Tampa Bay's lineup Friday night against Florida. ... The Phillies reinstated closer Brad Lidge (sprained right knee) from the 15-day disabled list.
---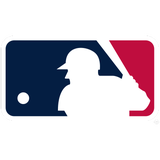 Get more from Major League Baseball
Follow your favorites to get information about games, news and more
---