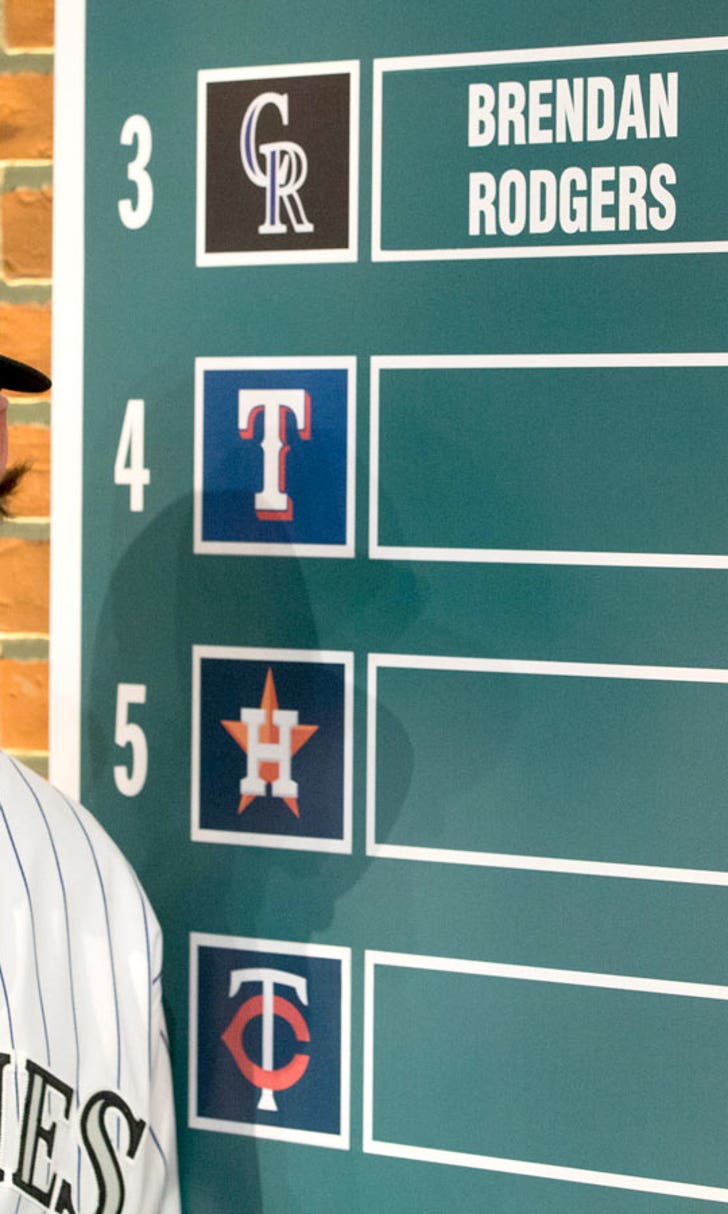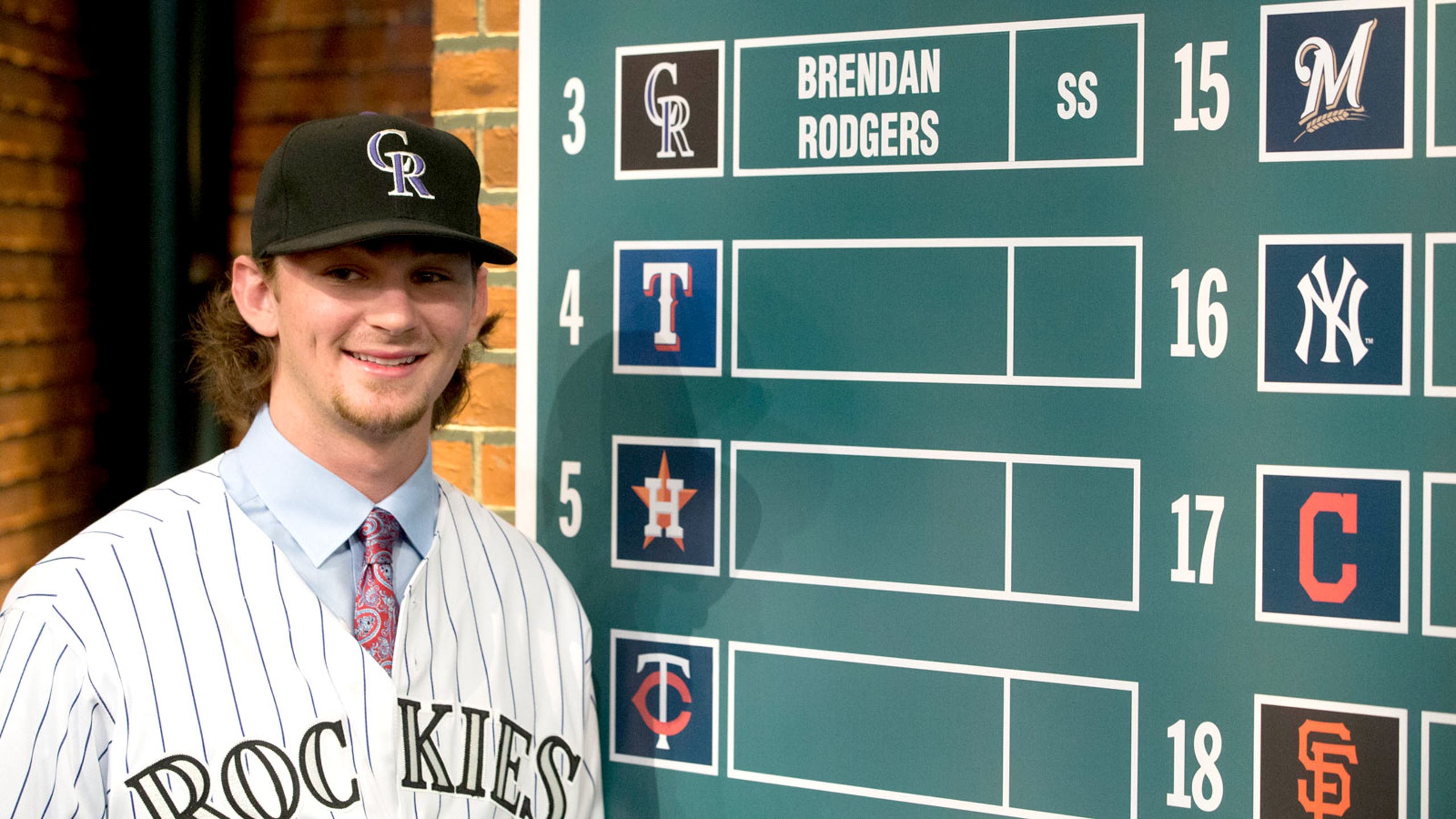 Rockies sign SS Brendan Rodgers, No. 3 overall pick in draft
BY foxsports • June 17, 2015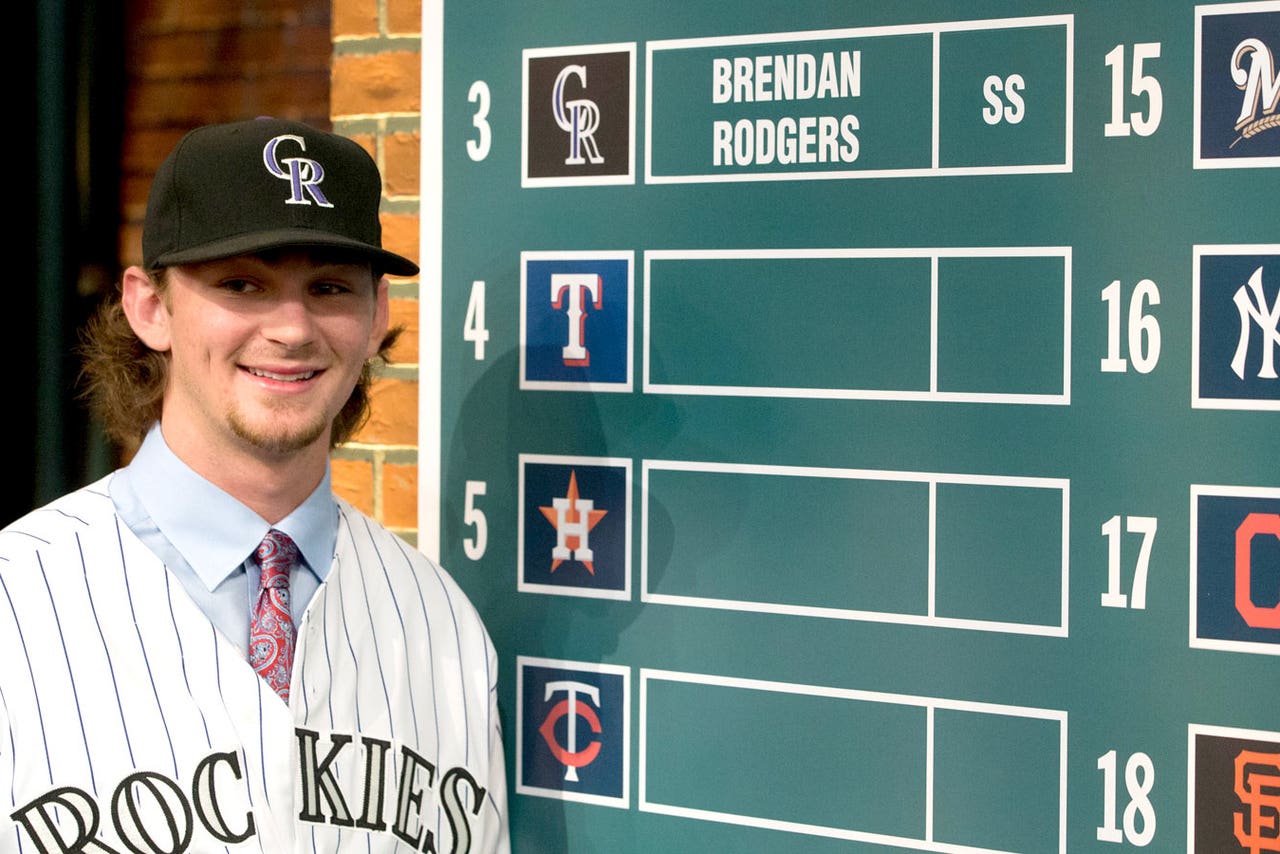 Brendan Rodgers made a quick stop in Denver on Wednesday to sign a contract with the Colorado Rockies.
The 18-year-old shortstop plans on coming back for good soon.
"My goal is by the age of 21," he said. "You never know what could happen. I hope everything works out."
Selected third overall in last week's draft, Rodgers agreed to a $5.5 million bonus. The value assigned to his slot was $6,223,300.
Rodgers will begin his pro career when he flies to Idaho Falls, Idaho, on Thursday to join the Grand Junction Rockies, the organization's rookie-level squad.
Rodgers, who turns 19 on Aug. 9, doesn't plan to spend a long time in the minors before breaking in with the big league club.
All-Star shortstop Troy Tulowitzki might have something to say about that. Tulowitzki is a mainstay in the lineup when healthy, and he is signed through 2020.
Rodgers got to meet Tulowitzki while in Denver. They spoke a little bit before Rodgers watched the Rockies take batting practice prior to Wednesday night's game against Houston.
"I did get to talk to him a little bit, just briefly," Rodgers said. "He gave me some tips and told me to have fun. He seemed like a real good guy."
Rodgers was considered by some to be the best player in the draft after a stellar prep career at Lake Mary High School in Florida. Baseball America and MLB.com ranked him as the top prospect after he hit .360 with eight home runs in 2015, his senior season. Two college shortstops were picked ahead of Rodgers before the Rockies grabbed him.
He said the signing process went smoothly after a brief checkup in which some blood and X-rays were taken early Wednesday.
"This is what I've wanted to do since I was 6, 7 years old. The time's finally come," Rodgers said. "It's a dream come true. It's still kind of hitting me, being on a major league field watching BP."
Rodgers said the first text he received after signing was from boyhood friend Forrest Wall, who was Colorado's first-round pick last year. Wall is playing with the Class A Asheville Tourists.
"Last year when he got drafted, thinking then, what if I could be a Rockie like Forrest and I could play side by side with him like I did when I was 10 years old?" Rodgers said. "Hopefully I can catch up with him."
Rodgers hasn't played competitive ball since his high school career ended April 20. He said he has been working out, fielding grounders and trying to stay sharp.
"I haven't faced live pitching in a long time," he said. "I'm just getting the rhythm of the game back."
He said he hopes to start playing rookie ball when the Grand Junction Rockies start a homestand next week.
Rodgers and pitcher Jonathan Gray (2013) are tied as the second-highest draft picks in team history. Right-hander Greg Reynolds was taken second overall by the Rockies in the 2006 draft.
---
---