Major League Baseball
Major League Baseball
Rockies 7, Giants 4
Published
May. 17, 2011 5:52 a.m. ET

Tim Lincecum was off-target whether he was throwing to home plate or second base.
Carlos Gonzalez capped a five-run sixth-inning outburst with a three-run homer off the unusually wild Giants ace and the Colorado Rockies rallied for a 7-4 win over San Francisco Monday night.
''It was just bad location, a change-up up,'' Lincecum said. ''This kind of place and that kind of hitter? Not really a good pitch.''
Seth Smith also homered off Lincecum (3-4), who set up the Rockies' big inning with a throwing error to second base on a potential double-play comebacker that led to four unearned runs.
Lincecum allowed seven runs, three of them earned, on nine hits and walked six in 5 2-3 innings, a far cry from his last trip to Coors Field in April, when he flirted with a no-hitter.
''I was struggling with location all day,'' Lincecum said. ''Six walks is not good.''
The Rockies turned four double plays, Clay Mortensen (1-0) pitched six solid innings for his first win in a Rockies uniform and Huston Street closed out the ninth inning for his 13th save in 14 tries.
Lincecum's start was pushed back a day when the Giants were rained out Sunday at Chicago, so instead of facing the Cubs, he got to see the struggling Rockies, who had lost 10 of 13 games this month.
''Maybe it's an omen,'' Rockies manager Jim Tracy said before the game, reasoning they were going to have to snap out of their funk against someone, so why not the two-time Cy Young Award winner?
His words proved prophetic as the Rockies beat the Giants for just the second time in seven tries and pulled within one-half game of the Giants atop the NL West.
''To put a comeback on one of the best pitchers in the game obviously is more than just a win,'' Troy Tulowitzki said. ''Against that team, and trailing them in the division and them beating us up the whole year, it was a big answer for us.
''To make a comeback against one of the best goes to show you can do it against anybody.''
Lincecum, who allowed three hits in 7 2-3 innings at Coors Field on April 18, gave up a hit to the Rockies' second batter, Jonathan Herrera, ending that bit of drama. But he was still dealing it, stretching his scoreless inning streak to 21 before giving up Tulowitzki's bases-loaded two-run single that put Colorado ahead 2-1 in the fifth.
Those were the first runs Lincecum had allowed since April 29 at Washington, and the inning began with a walk to Mortensen.
''When you walk the pitcher that can make for a bad day,'' Lincecum said.
Colorado's lead vanished quickly as Andres Torres led off the sixth with his first homer of the year, a no-doubt drive down the right field line off Mortensen, and then Nate Schierholtz sent a change-up into the same section for a two-run homer, his third of the season, that gave the Giants a 4-2 lead.
That's when things fell apart for Lincecum, who served up Smith's fourth homer leading off the bottom of the inning and then threw wildly to second base on a potential double-play comebacker off the bat of Jose Morales, putting runners at first and second with nobody out.
''I was waiting for someone to get there,'' said Lincecum, who threw the ball past shortstop Miguel Tejada. ''I think it came back to me quicker than I expected. I was waiting for Tejada to get there and I yanked the throw.''
After pinch-hitter Alfredo Amezaga struck out, Dexter Fowler singled home the tying run.
Herrera followed that with a single to center that seemingly loaded the bases. But when Morales reached third he had to keep going because Fowler never slowed down rounding second, figuring Morales would be waved home when Torres bobbled the ball in center. First baseman Aubrey Huff's relay throw to the plate beat him by several steps.
No matter, Gonzalez sent Lincecum to the showers when he drove his 2-2 changeup in the rock pile in center field for a three-run shot, his fifth, that gave Colorado a 7-4 lead.
''I was expecting that pitch, offspeed, the whole time,'' Gonzalez said. ''He's done it before to me a lot, with two strikes especially.''
The Giants put the tying run at the plate with two outs in the eighth but Matt Lindstrom struck out pinch-hitter Pat Burrell looking.
Mortensen, who was acquired from Oakland last winter, allowed four runs on seven hits in six innings in picking up his first win since Sept. 17, 2009, against Cleveland while pitching for the Athletics.
''I wouldn't say I'm super pleased, but hey, we got a 'W' on the board,'' Mortensen said. ''That's what matters. That's what I'm happy about.''
Notes: Tracy had a closed-door meeting in the clubhouse with his players before the game to address their prolonged funk. ... The Giants haven't scored more than four runs in their last 11 games, but they're 8-3 in that stretch.
---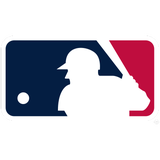 Get more from Major League Baseball
Follow your favorites to get information about games, news and more
---