Major League Baseball
Major League Baseball
Reds win on Bruce's walk-off HR
Published
Aug. 14, 2012 1:00 a.m. ET

Jay Bruce had been one of the few Cincinnati Reds who didn't produce in the absence of All-Star first baseman Joey Votto.
He's trying to make up for lost time.
Bruce connected for a three-run, opposite-field homer in the bottom of the ninth inning Tuesday night that sent the Reds over the New York Mets 3-0.
''I was just trying to hit the ball hard,'' said the All-Star right fielder, who went into the day hitting just .220 in 24 games since Votto left the lineup with an injured left knee.
The NL Central leaders and the Mets were a combined 0-for-18 with runners in scoring position before Bruce connected with no outs.
''When you get guys on base, you want to keep getting guys on base until something happens,'' Bruce said.
Brandon Phillips drew a leadoff walk in the ninth from Manny Acosta (1-3), New York's fifth pitcher. Ryan Ludwick followed with single that sent Phillips to second.
Left-handed reliever Josh Edgin came in to face the lefty-hitting Bruce, who sent a drive into the left-field seats. It was Bruce's 23rd homer of the season and second in the Reds' last two games — both off lefties.
Bruce's fourth career game-ending homer gave the Reds a season-high six-game lead over second-place Pittsburgh, which lost 11-0 to the Los Angeles Dodgers.
Manager Dusty Baker gave the slumping Bruce two days off against the Cubs in Chicago before returning him to the starting lineup on Sunday against left-hander Brooks Raley. Bruce responded with a two-run homer that snapped a scoreless tie in a 3-0 win.
''That's great for us and great for him,'' Baker said. ''That's great for his confidence. He's had chances. He just hadn't been swinging the bat well. We'd like to get him swinging well.''
The Reds defense, which went into the game tied for the best overall fielding percentage in the league, also saved at least one run in the ninth. After appearing to misjudge the ball, center fielder Drew Stubbs made a backhanded shoetop catch of Ruben Tejada's sinking liner with two outs and runners on second and third.
Jose Arredondo (5-2) wound up with the win,
Both teams went into the game after getting Monday off. The Mets opened a six-game road trip, while the Reds started a grueling stretch of 17 games in 16 days.
Starters Mat Latos of the Reds and Chris Young of the Mets spent most of their nights pitching into and out of trouble. In all, the clubs stranded a total of 24 runners on base.
Young allowed eight hits and four walks and threw a wild pitch in 5 2/3 innings. He deserved better support, manager Terry Collins said.
''He executed the game plan to perfection with guys on base,'' Collins said. ''We had opportunities. We have to find a way to score with runners on base and less than two outs.''
Latos gave up five hits and two walks in seven innings. He was aided in the fourth when Phillips, the Gold Glove second baseman, made a leaping backhand stab of Young's line drive up the middle with the bases loaded and two outs.
''That's been our mantra all year,'' Bruce said. ''We're going to play good defense, and our pitching's been great.''
Latos was happy to just keep the Reds in the game, he said
''I could care less about (personal) wins,'' he said. ''As long as we win, you could put an infielder on the mound. Winning is all that matters to me.''
Notes
Mets RHP Tim Byrdak expects to have surgery on Sept. 5 to repair a torn anterior capsule in his right shoulder. Byrdak went on the disabled list on Aug. 2 and will miss the rest of the season. ... Reds RHP Homer Bailey watched fellow Texan Andy Roddick play in the Western & Southern Open in suburban Cincinnati on Tuesday. ... Baker confirmed that the Reds will call up a pitcher to start one of the games of Saturday's day-night doubleheader against the Cubs. The Reds are the only team in the majors this season to use just five starting pitchers.
---
---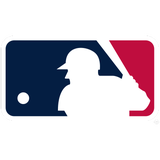 Get more from Major League Baseball
Follow your favorites to get information about games, news and more
---