Major League Baseball
Major League Baseball
Red Sox hire Pedro as assistant to GM
Published
Jan. 24, 2013 12:00 a.m. ET

Former Boston manager Terry Francona gave Pedro Martinez a big hug along with some advice to help him in his new job as a special assistant to the Red Sox general manager.
''Now he's going to have to be on time,'' Francona needled his former pitcher on Thursday when the two were reunited at the annual dinner of the Boston chapter of the Baseball Writers Association of America.
A three-time Cy Young Award winner and eight-time All-Star who spent seven seasons in Boston, Martinez returned to the city where he had his best years. His role is still undefined - he has the same title as former Red Sox catcher Jason Varitek - but Martinez said he would be willing to help with the pitchers, work in the minor leagues and generally be a friend to GM Ben Cherington.
''Varitek, Pedro - they are the Red Sox,'' said Francona, the current Cleveland Indians manager who received the prestigious Judge Emil Fuchs Award, named after the former Boston Braves owner, for long and meritorious service to baseball.
Other award winners included:
-Miguel Cabrera, the Ted Williams Award as baseball's best hitter.
-Buck Showalter of the Baltimore Orioles, major league manager of the year.
-Mike Rizzo of the Washington Nationals, major league executive of the year.
-R.A. Dickey, the Tony Conigliaro Award for fighting through adversity.
-Dustin Pedroia, the Thomas A. Yawkey Award for Red Sox most valuable player.
-Clay Buchholz, the Red Sox pitcher of the year.
-Will Middlebrooks, Red Sox rookie of the year.
-Cody Ross, the Tommy McCarthy Good Guy Award.
-Mike Aviles, the Jackie Jensen Award for spirit and desire.
Martinez spent his first day back on the Boston masthead at a lunch with Cherington, new Red Sox manager John Farrell, CEO Larry Lucchino and Boston Mayor Tom Menino and some civic leaders. Martinez said Menino had been welcoming to him when he first arrived in Boston in 1998 and once again was forthcoming with advice about where to live and what to do in the city.
''Menino was a friend to me,'' Martinez said.
Martinez was acquired from the salary-dumping Montreal Expos after the 1997 season, a few months before he would be awarded his first Cy Young. He instantly became the ace of the Red Sox staff, the biggest character in a colorful clubhouse and a key part of the team that won the 2004 World Series to end the franchise's 86-year title drought.
Martinez said his experience with the team during that era can help players who are trying to recover from last season's last-place finish.
''There was something missing, in the clubhouse, the players, around Fenway. This offseason, they realized that they lost something,'' Martinez said, noting that the addition of Farrell as manager and players such as Shane Victorino and Mike Napoli. ''We have the right group of people. These guys coming in have great, great character.''
Martinez, who's now 41, went 117-37 with a 2.52 ERA in Boston. His .760 winning percentage is the best in franchise history, and he ranks third with 1,683 in strikeouts and sixth with 117 wins in a Red Sox uniform. He is also the franchise's all-time leader with 80 postseason strikeouts; in the 1999 All-Star game at Fenway Park, he struck out the first four batters he faced.
In an 18-year major league career with the Dodgers, Expos, Red Sox, Mets and Phillies, Martinez went 219-100 with a 2.93 ERA and 3,154 strikeouts. He has a career .687 winning percentage, and he led the majors in ERA five times, including 1997 when he had a 1.90 ERA with Montreal.
''I am thrilled to be returning to this organization and to the city I love,'' Martinez said. ''It is an honor to be back with the Red Sox and help in any way I can. I am grateful to our leaders; I believe in them, and I thank them for allowing me to return to the field and help us win again.
''My heart will always live in Boston.''
Also Thursday, the Red Sox signed left-hander Craig Breslow to a two-year contract with a club option for 2015. Breslow had been eligible for salary arbitration. Breslow went 3-0 with a 2.70 ERA in 63 appearances for the Diamondbacks and Red Sox. Twenty of the 23 appearances the Yale graduate made in Boston were scoreless.
---
---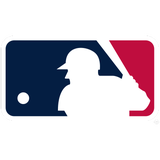 Get more from Major League Baseball
Follow your favorites to get information about games, news and more
---