Major League Baseball
Major League Baseball
Red Sox beat Jays, win division title
Published
Sep. 20, 2013 1:00 a.m. ET

The Boston Red Sox waited four years to get back to baseball's postseason. They were more than happy to put off their playoff celebration one more day.
One game after securing their first playoff appearance since 2009, the Red Sox clinched the AL East title on Friday night, getting seven strong innings from Jon Lester to beat the Toronto Blue Jays 6-3.
The victory gave Boston 94 wins, 11 more than the Tampa Bay Rays with only 10 games remaining.
"We're going back to the playoffs," said designated hitter David Ortiz, who joined his teammates in revelry on the mound already wearing a ski mask to protect his eyes from the postgame spray of champagne and beer. "People have got to believe we've got a good team. We're going to take this all the way there."
The Red Sox did little to celebrate after assuring themselves of no worse than a wild-card spot on Thursday. Instead, the team brought out the cigars on Friday after earning their first division title since 2007 -- a victory that allows them to skip the one-game wild-card playoff and instead rest for four days after the regular season ends.
"Winning the American League East is something everybody in here should be proud of," said manager John Farrell, who was brought in to replace Bobby Valentine after last year's team won 69 games. "When we got in the playoffs last night -- to see there was no response, there was no celebration. That to me spoke as much volume as anything we've done in the year. It's a focused group. It's their time tonight to go and enjoy it."
Lester (15-8) earned his 100th career victory, allowing one run on five hits and two walks while striking out eight to win for the seventh time in nine decisions. Toronto pinch-hitter Adam Lind hit a two-run homer off Junichi Tazawa in the eighth to make it 5-3 before Koji Uehara got five outs for his 20th save.
With the crowd standing for most of the final inning, Uehara struck out Brett Lawrie to end the game and the Red Sox poured out of the dugout and bullpen. On their way to the mound they were given the traditional commemorative caps, along with T-shirts that said, "We Own The East."
It was a stunning turnaround that came just one year after the Red Sox completed a 13-month collapse that started in September of 2011, when they blew a nine-game lead in the wild card and missed the playoffs with a loss on the final day of the season.
"They believed it from the first day of spring training," owner John Henry said. "But they went out and did it."
Dustin Pedroia had three hits for the Red Sox, who have won 19 of their last 25.
Toronto starter Esmil Rogers (5-8) did not make it out of the third inning, allowing two runs on three hits and five walks and striking out two while getting only seven outs. With the fourth-place New York Yankees winning their 81st game earlier Friday, the Blue Jays will be the only team in the AL East with a losing record.
"They've got a great team over there. They really do," Toronto manager John Gibbons said. "They ran away with a good division. It's not even close right now."
The Red Sox took the lead early when Pedroia doubled to lead off the first inning, went to third on a fly ball and scored on a wild pitch. Boston had runners on first and second with nobody out but Mike Carp lined out to the shortstop and Ortiz was thrown out at the plate when he tried to score from second on Jarrod Saltalamacchia's single.
Daniel Nava doubled to lead off the third inning and, after intentionally walking Ortiz, Rogers walked two more to make it 2-0. Chad Jenkins came in and got Saltalamacchia to hit into an inning-ending double play.
Toronto loaded the bases with nobody out in the fourth on a walk, an error by third baseman Will Middlebrooks and a single. But Middlebrooks fielded Anthony Gose's chopper, stepped on third and threw home to get Kevin Pillar in a rundown for a double play. Lester struck out J.P. Arencibia to end the inning.
Rajai Davis singled, stole second and third and scored on Lawrie's single to make it 2-1 in the fifth. But Neil Wagner gave up four straight singles to start the seventh, including an RBI single by Ortiz to make it 3-1.
Jeremy Jeffress came in and got Mike Napoli to ground into a shortstop-to-home-to-first double play. But Carp hit a line drive to left-center that made it 5-1. After Lind made it 5-3, Pedroia added an RBI single in the eighth.
NOTES: Lester is the 11th pitcher in Red Sox history to record 100 victories, and just the third left-hander. ... Toronto CF Colby Rasmus was beaned by a warmup throw before the bottom of the first inning. He was replaced in the lineup by Pillar. Gibbons said he would get a CT scan. ... Farrell is the seventh manager to lead the Red Sox to the playoffs in his first year on the job. The last was Terry Francona in 2004. ... The Red Sox announced before the game that tickets for AL divisional playoffs to be played in Boston will go on sale Tuesday.
---
---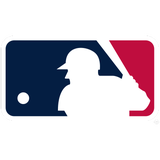 Get more from Major League Baseball
Follow your favorites to get information about games, news and more
---