Major League Baseball
Major League Baseball
Rays 3, Mariners 2
Published
Aug. 20, 2011 3:54 a.m. ET

The Tampa Bay Rays looked overmatched against Felix Hernandez. Then 37-year old Johnny Damon legged out a two-out hit that helped changed everything.
Evan Longoria and Ben Zobrist each had run-scoring singles after Damon's infield hit during the eighth inning as the Tampa Bay Rays beat Hernandez and the Seattle Mariners 3-2 on Friday night.
''The biggest play of the game was Johnny beating that ball out,'' Rays center fielder B.J. Upton said. ''That's why we play the game the way we do.''
Hernandez (11-11) took a one-hitter in the eighth before the Rays' put together the late rally. An out after pinch-hitter Sam Fuld lined an one-out, opposite-field single to left, Damon had a single before Longoria and Zobrist had consecutive RBI hits to put Tampa Bay ahead 3-2.
''That's the one thing you can actually control in this game is hustle,'' Damon said. ''I've done it ever since I was a kid and I do it now, and it paid off. There's been plenty of times this year when I missed it by a half step, but right there I showed the track wheels that I had back in the day.''
Seattle manager Eric Wedge felt Damon's ball to third baseman Adam Kennedy should have resulted in an inning-ending out.
''It's just a play that has to be made ... Adam just took a little too much time getting it over there (the throw to first),'' Wedge said. ''Inning's over, it's a different ballgame.''
Kennedy, when making the play, didn't feel like he took too long.
''I didn't think so at the time, but he was getting down the line pretty well,'' Kennedy said.
Juan Cruz (5-0) got two outs in the eighth for the win. Kyle Farnsworth pitched the ninth for his 22nd save.
Hernandez allowed three runs and six hits in eight innings. The 2010 AL Cy Young winner, who had nine strikeouts and three walks in his fourth complete games this season, felt like he had no-hit quality stuff.
''It was going to be something special,'' Hernandez said. ''Baseball is like that. It was a tough loss. Can't do nothing about it.''
Kyle Seager put the Mariners up 2-1 with his first major league homer, a solo shot off Wade Davis leading off the seventh.
Trayvon Robinson doubled in the third and later scored from third to make it 1-0 when Rays' shortstop Sean Rodriguez was charged with an error for an errant throw to the plate on Franklin Gutierrez's grounder.
Davis gave up two runs and seven hits over seven innings. He struck out eight and walked two.
Hernandez appeared to land wrong on an 0-2 pitch to Casey Kotchman in the fifth, but the right-hander wound up recording a strikeout. B.J. Upton then hit a one-out grounder that got past the glove-hand side of Kennedy for the Rays' first hit.
''Just a couple tough plays for me and I didn't make any of them,'' Kennedy said.
After Upton stole second and third and Matt Joyce drew a walk, John Jaso tied at 1 on a sacrifice bunt. Upton had been 1 for 22 against Hernandez before the hit.
''It was a Bugs Bunny changeup, just diving off the table,'' Rays manager Joe Maddon said of Hernandez. ''There's a reason this guy won the Cy Young.''
Mariners first baseman Mike Carp extended his hitting streak to 18 games with a second-inning infield single.
Seattle outfielder Casper Wells, hit by a pitch in the nose Wednesday, went 1 for 4 with three strikeouts as the designated hitter. Mariners catcher Miguel Olivo, who missed one game after being hit in the chin by a foul ball Tuesday, had a single in four at-bats.
NOTES: Seattle placed INF Jack Wilson (bruised left heel) on the 15-day disabled list and activated SS Brendan Ryan (left shoulder) from the DL. ... Tampa Bay activated Jaso (right oblique) from the 15-day DL. C Robinson Chirinos was optioned to Triple-A Durham. ... Mariners 3B Chone Figgins (right hip flexor) took grounders before the game. ''He's still going to need some time,'' Wedge said. .... Seattle 1B Justin Smoak (broken nose) is taking batting practice and will be reevaluated in about a week. ... Rays RHP Jeremy Hellickson (10-8), Saturday's scheduled starter, allowed four runs and eight hits in 4 1-3 innings of last Saturday's 9-2 loss to the New York Yankees. ''The last start was pretty frustrating, disappointing,'' Hellickson said. ''One of those you try and forget about.'' ... Mariners LHP Charlie Furbush (3-4) will make his first career start against Tampa Bay Saturday.
---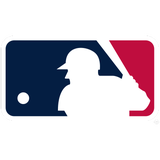 Get more from Major League Baseball
Follow your favorites to get information about games, news and more
---