Major League Baseball
Major League Baseball
Rangers sue Hicks over parking dispute
Published
Apr. 13, 2011 1:00 a.m. ET

The Texas Rangers and former owner Tom Hicks are fighting over a stadium parking agreement, less than a year after both sides worked together to push the team through bankruptcy.
Rangers Baseball Express filed a lawsuit Monday against Ballpark Real Estate, a Hicks entity, to prevent it from raising prices on more than 11,000 parking spaces surrounding Rangers Ballpark in Arlington.
The suit says Hicks broke the current agreement and wants to charge the Rangers an ''unconscionable'' $3.5 million to lease land on which the spaces are located. That's nearly twice the amount the Rangers pay the city of Arlington to lease the entire ballpark, the suit states.
The Hicks group says the Rangers have known since July that they would have to buy the land or reach a new agreement to control parking.
Both sides said they will continue to negotiate.
The Rangers are seeking a temporary injunction and restraining order to force Hicks' group to honor the deal reached during last year's bankruptcy proceedings.
The Rangers did not have to pay rent for the Hicks-controlled parking spaces under the 2010 agreement but the team was required to divide parking revenues between the Rangers and Hicks' group.
The suit ''is necessary in order to maintain fair parking prices for all of our fans at Rangers Ballpark in Arlington,'' the Rangers said Wednesday.
The Rangers want to continue to use the Hicks-controlled parking for 2011 in the same way and under the same terms as it did in 2010. It said its fans can't be the victims of ''price gouging.''
The suit, first reported by the Fort Worth Star-Telegram, alleges that if the Hicks group has its way, parking ''prices would increase drastically overnight.'' The Rangers' next home game is Monday.
Hicks' group is ''trying to hold the Rangers and their fans hostage over the price of parking,'' the suit said.
Season-ticket holders have prepaid parking passes and the Rangers said the team wants to make sure the Hicks group would not be able to charge those fans additional money to park.
In a response issued Wednesday, Ballpark Real Estate said that Hicks has promised to provide parking for Texas Rangers ''with absolutely no disruptions'' while the two sides finalize a new deal on the use of property owned by Ballpark Real Estate.
''If the Rangers want to continue to view parking as a 'loss leader' and charge fans artificially low parking rates,'' the Hicks group said it has no objections.
The Rangers say that of the 11,679 parking spaces in question, only 4,939 are actually owned by the Hicks group. The city of Arlington owns the remaining 6,740 spaces and leases them to the Hicks group for free, according to the suit.
---
---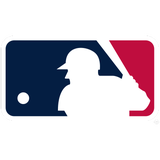 Get more from Major League Baseball
Follow your favorites to get information about games, news and more
---