Major League Baseball
Major League Baseball
Rangers deal with teen OF approved with suspension
Published
Jul. 12, 2012 11:28 p.m. ET

The Texas Rangers' contract with Dominican outfielder Jairo Beras was approved Thursday by Major League Baseball, which then suspended the 17-year-old player for providing a false date of birth.
Beras' deal reached in March included a $4.5 million signing bonus, but there were then questions about his age and whether he was actually 17 and old enough to sign with a team.
Texas general manager Jon Daniels said rosters distributed to all teams watching Beras and other players work out last winter listed the outfielder's date of birth as December 1995. That was based on information provided to Major League Baseball with Beras' registration as a prospect.
Rangers scouts in the Dominican Republic determined Beras was actually born a year earlier and already eligible to be signed, which the league's investigation confirmed. Daniels said Beras was born Dec. 25, 1994.
''As we've said all along, the contract was signed within the rules with the correct age,'' Daniels said. ''It does point out that Major League Baseball is placing an increased emphasis on cleaning up this area of our industry, trying to eliminate fraud, which is something that we're very supportive of and want to be a part of.''
While approving the contract, Major League Baseball suspended Beras until next July 1. He can't play in any official games during that time, but can participate in workouts, practices and scrimmages.
''In the past, this type of situation, this type of player, you may have seen the contract approved without any discipline,'' Daniels said. ''I think the fact there is discipline here for the player is kind of a key point. Major League Baseball is trying to make that point and try to eliminate fraud going forward, so ultimately we're happy with the outcome.''
Under rules in baseball's new collective bargaining agreement that took effect with the international signing period that began July 2, teams are limited to a total of $2.9 million in bonuses to international amateur free agents. That means Beras was able to get a bigger bonus with a deal before those new rules took effect.
Beras' $4.5 million bonus doesn't count against the new cap, which covers a yearlong period through next July 1. But the Rangers haven't added any other players in the new international signing period because they used their entire 2012 budget for such moves on the 6-foot-5, 195-pound Beras.
''He has a chance to be a real quality young player in our organization,'' Daniels said. ''It's classic corner outfield, right-field profile with raw power, athleticism, a plus-arm, fields and hits. Our guys that have been around down there speak very highly of his competitiveness and work ethic as well.''
Daniels said there have been a number of cases in the past where international players tried out under a different date of birth and subsequently signed a contract with their actual date of birth. There was no discipline in such cases.
''I think Major League Baseball made a point to kind of change how they're handling this because whatever the letter of the law is, the spirit of the new rules and the spirit of the new system is they're trying clean it up and eliminate fraud, and that's something we definitely support,'' the GM said. ''And so I think they felt on some level, they couldn't let that go unpunished, and hence the suspension.''
Beras is working out at the Rangers' academy in the Dominican Republic.
---
---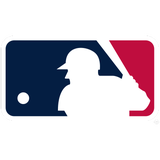 Get more from Major League Baseball
Follow your favorites to get information about games, news and more
---