Major League Baseball
Major League Baseball
Rangers agree to 7-year, $130 million deal with OF Shin-Soo Choo
Published
Dec. 21, 2013 12:00 a.m. ET

The Rangers have made another Texas-sized deal to improve their offense.
Free agent outfielder Shin-Soo Choo agreed to a $130 million, seven-year contract with the Rangers, a person familiar with the deal told The Associated Press on Saturday.
The person spoke on condition of anonymity because there was no official announcement about the deal that is pending a physical for Choo. That person said the physical is expected to be done before Christmas, and that any formal introduction in Texas likely wouldn't come until after the holiday Wednesday.
The deal came a month after the Rangers acquired five-time All-Star first baseman Prince Fielder in a trade with Detroit for second baseman Ian Kinsler, their primary leadoff hitter.
Texas now gets the best offensive player left in free agency, with both additions to be under contract through the 2020 season.
Choo's deal, worth about $18.6 million per season, is the third-highest this offseason. Second baseman Robinson Cano got $240 million over 10 years from Seattle and outfielder Jacoby Ellsbury, like Choo, a client of agent Scott Boras, signed a $153 million, seven-year contract with the New York Yankees.
Choo could be at the top or in the middle of the Texas lineup. He was Cincinnati's leadoff hitter for 143 games last season, when he had a .423 on-base percentage with 20 stolen bases and 21 home runs.
The Rangers missed the playoffs for the first time in four years, with 730 runs scored their fewest in a non-strike season since 1992. Texas, which went to its only two World Series in 2010 and 2011 and lost in the AL's first wildcard game in 2012, lost at home to Tampa Bay in a wild-card tiebreaker.
Choo's deal calls for salaries of $14 million in 2014 and 2015, $21 million in 2016 and 2017, and $20 million in each of the last three years of the deal. He can earn a bonus for finishing in the top five of the AL MVP balloting -- from $250,000 as the winner to $50,000 for fifth place. He would get a $150,000 bonus for being a World Series MVP, and an additional $100,000 for being an AL championship series MVP or an All-Star, or for winning a Silver Slugger or Gold Glove award.
There will also be a limited no-trade clause, with Choo able each year to submit a list of 10 teams he can't be dealt to without his consent.
Fielder, a .286 career hitter, was only two seasons into his $214 million, nine-year contract with Detroit when he was traded to Texas. That deal includes $30 million going back to the Rangers, though the first payment of $4 million won't come until 2016, followed by $6 million in 2017 and 2018, and $7 million in 2019 and 2020.
Choo has a .288 career batting average and .389 OBP with 104 home runs and 427 RBIs in 853 major league games for Seattle (2005-06), Cleveland (2006-12) and Cincinnati. The 31-year-old South Korean had at least 20 homers and 20 stolen bases three times, including last season.
While Choo started 150 games for the Reds in center field, he will likely play left field for Texas. The Rangers have Leonys Martin in center and Alex Rios in right.
Choo's addition almost certainly closes the door on the possible return of slugger Nelson Cruz, who had 27 homers and 76 RBIs in his 109 games for Texas last season.
Cruz was suspended 50 games after Major League Baseball's investigation into a Florida clinic accused of distributing banned performance-enhancing drugs. The 2011 AL championship series MVP finished his suspension in time to play in the tiebreaker game against Tampa Bay.
Texas will lose its first-round pick by signing Choo, but would get a first-round pick back when Cruz, presumably, signs with another team.
---
---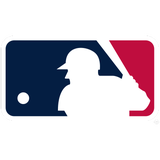 Get more from Major League Baseball
Follow your favorites to get information about games, news and more
---