Major League Baseball
Major League Baseball
Rangers 5, Angels 4
Published
May. 16, 2011 12:44 a.m. ET

With the bases loaded in a tie game, Chris Davis walked up to the plate thinking about what happened in a key situation the previous day.
This time, Davis was clutch for the Texas Rangers.
Davis, who had already homered Sunday, drove home the tiebreaking run with an eighth-inning single in a 5-4 victory over the Los Angeles Angels to give the Rangers only their second series win in the past month.
''He understood the situation,'' manager Ron Washington said. ''I think (Saturday) he felt pretty good up there and he was trying to do more than the situation dictated. Today, he was just trying to take care of business because of what the situation dictated.''
With two runners in scoring position and one out early in the middle game of the series, Davis had a foul popout. The Rangers lost that game 3-2.
''I thought about it when I was walking up to the plate,'' Davis said. ''You can't change what happened yesterday. You can only control what you can control today. ... When you're not playing every day, you have to capitalize on every opportunity you're given.''
Texas loaded the bases to start the eighth in the series finale after Rich Thompson (1-2) failed to retire any of the three batters he faced. Davis then hit a 1-2 slider off Hisanori Takahashi into right field.
Thompson replaced starter Ervin Santana by issuing consecutive walks to Adrian Beltre and David Murphy before Mike Napoli's checked swing turned into a bloop single barely past the infield dirt. Napoli, who spent his entire career with the Angels until being traded last winter, was in a 4-for-42 slide over 16 games until that hit.
''Amazing, it's awesome, it's the greatest feeling ever,'' Napoli said. ''I enjoyed every moment I ran down that line. It was awesome. Hopefully, it gets me going.''
Napoli also threw out two would-be base stealers, including Howie Kendrick on a game-ending play on the same pitch Alberto Callaspo struck out.
Beltre also homered for Texas, which won two of three against AL West-leading Los Angeles after having won only one of its previous nine series. The defending AL champion Rangers moved within a half-game of the division lead.
''We didn't play our best ball game. With some guys in scoring position, they made some pitches and minimized some damage,'' Angels manager Mike Scioscia said. ''We didn't do enough. We have to pick up the pieces of that game.''
Davis' opposite-field homer over the left-field wall in the fourth, his second of the season, put the Rangers up 4-1.
Mark Lowe (1-0) got out the only batter he faced before Neftali Feliz pitched the ninth for his eighth save in eight chances.
Santana, who has won only once in his nine starts this season, struck out three while allowing four runs.
The Angels had a scoring chance thwarted in the top of the eighth after Alexi Amarista's one-out triple off reliever Brett Tomko. Amarista was caught in a rundown when third baseman Beltre was playing in, then fielded Peter Bourjos' chopper and threw home.
Beltre's three-run homer in the third just cleared the 14-foot wall in left field. His 10th homer of the season was his third in the past four games.
Erick Aybar had three hits and drove in three runs for the Angels, including his second homer of the season - both in this series.
C.J. Wilson allowed only two hits pitching into the eighth inning of his previous start Monday against Oakland, but walked five - four of those becoming runs. The Rangers' left-hander, who walked no more than three in his first seven starts, had four more walks against the Angels.
Leadoff hitter Bourjos walked to start Sunday's game, then moved to third on a double by Aybar before scoring on Torii Hunter's groundout.
Wilson was gone after giving up consecutive singles to start the sixth, and was already at 104 pitches when Tomko took over
Jeff Mathis then had a sacrifice bunt, and also reached when Beltre bobbled the ball without a throw for an error. Pinch-hitter Bobby Abreu struck out and Bourjos hit a shallow fly to center before Aybar's two-out single to right for two unearned runs that tied the game at 4.
An inning earlier he hit his 16th career homer (1,732 at-bats in 513 games). Seven have come against Texas.
The Rangers took advantage of consecutive fielding flubs to load the bases in the first, but then failed to score.
Elvis Andrus hit a grounder to the right side, reaching on an error when Santana dropped the toss from first baseman Mark Trumbo.
Ian Kinsler then hit a high popup and was credited with his first hit when the ball dropped untouched between second baseman Kendrick and Trumbo. Kendrick was calling for the ball, but suddenly backed off at the last second, as did Trumbo when he realized how close he was to his teammate.
Notes: Maicer Izturis went 0 for 5, including a foul popout to end the eighth, to snap his 10-game hitting streak for the Angels. ... Andrus had his 13th stolen base, the most in the AL this season without getting caught. ... Before scoring in the first, Bourjos was leading off third base when Izturis lined a ball that struck the runner on the back of the leg when turned to try to avoid it. Since Bourjos was in foul territory, it was just a foul ball. ... The Rangers had their seventh sellout this season, matching last year's total.
---
---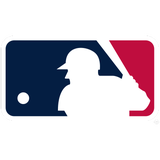 Get more from Major League Baseball
Follow your favorites to get information about games, news and more
---