Major League Baseball
Major League Baseball
Quentin nabs first career 3-homer game
Published
May. 24, 2011 1:00 a.m. ET

A lengthy rain delay did nothing to hinder Carlos Quentin's momentum.
Quentin had his first three-homer game and the Chicago White Sox beat the Texas Rangers 8-6 on Tuesday night in a game that was halted for nearly three hours by heavy rain and hail that sent fans scurrying for cover throughout the ballpark.
Fans were moved from the upper deck to the lower seating bowl and then told to take cover in tunnels beneath the ballpark as a storm approached that halted play in the fourth inning.
The game finally resumed after a delay of 2 hours, 58 minutes, and few fans were left when the final out was recorded at 1:27 a.m. local time.
Slumping Adam Dunn hit a tiebreaking shot for the White Sox, but Quentin made the difference with his five RBIs.
Nobody knew for sure when or if the game would resume. The White Sox kept their concentration and won for the sixth time in eight games.
''People just want to talk about the rain delay,'' Chicago manager Ozzie Guillen said. ''That's the kind of game when your players could just say 'Whatever.' You have to keep focused. It was a great battle. ... Carlos had a huge day.''
Quentin became the fifth major league player in 13 days to homer three times in a game, joining Carlos Beltran, Jose Bautista, Jason Giambi and Corey Hart, who did it Monday night.
Umpires suspended play at 8:23 p.m. before the storm actually hit to allow the infield to be covered by the tarp. Rain began falling about 10 minutes later, and hail followed accompanied by winds gusting to more than 60 mph.
Fans were at first evacuated from the upper deck to the lower seating bowl. Later, they were moved from the stadium concourse as a precaution against the hail and potential tornadoes, retreating to the tunnels beneath the ballpark.
No tornadoes were reported near Rangers Ballpark, and stadium operations director Rob Matwick said fans were ''as safe as they can be'' under the conditions.
The game resumed in the bottom of the fourth with the White Sox ahead 4-2.
Texas tied it at 4 with a two-run fifth on Elvis Andrus' RBI double and Michael Young's sacrifice fly.
Dunn was in a 3-for-33 slide when his leadoff homer in the sixth off Brett Tomko (0-1) put Chicago back in front. Brent Morel's RBI single later in the inning made it 6-4.
Mitch Moreland's run-scoring single in the sixth off Chris Sale pulled the Rangers to 6-5, but Dunn's RBI double in the seventh restored Chicago's two-run pad.
Moreland scored from third on Andrus' double-play grounder in the eighth to close the gap to 7-6, but Quentin's third homer with nobody on in the ninth off Dave Bush made it 8-6.
''It was long, obviously,'' Young said. ''It would have been fine if we'd gotten a 'W.' But their bullpen did a good job and Quentin had a big night.''
The teams had a short turnaround before Wednesday's series finale scheduled for a 1 p.m. start.
''Go back to the house, get some sleep and come back ready to play,'' Young said.
Tony Pena (1-1) allowed two runs and three hits in one inning but earned the win.
Sergio Santos, the seventh Chicago pitcher, got four outs for his seventh save in eight chances.
''It felt a little like spring training where you all get one inning,'' Santos said. ''You all know you'll get a chance to pitch. It made us feel like a team. You went out and did your job, now I have to do mine.''
Quentin pulled a two-out solo shot into the left-field seats in the first to give the White Sox the lead.
Chicago starter Jake Peavy issued his first walk of the season in his third outing when Ian Kinsler drew a base on balls leading off the game. Kinsler advanced to second on a groundout and scored on Josh Hamilton's single.
In the third, Quentin hit a high drive into the right-field stands off Derek Holland for a 4-1 advantage, marking Quentin's 12th career multihomer game.
''That ball was hit pretty good,'' Guillen said. ''When Carlos hits the ball, he can hit it a long way. You only see a home run like that one to the opposite field from Josh Hamilton or (Adam) Dunn or (Jim) Thome.''
Young's sacrifice fly in the third pulled Texas within 4-2.
When play got back under way, both starters were done for the night.
Peavy, who allowed two runs and five hits in three innings, was replaced by Will Ohman.
Tomko came in for Holland, who gave up four runs and four hits in four innings.
Notes: Rangers RHP Brandon Webb allowed four runs - one earned - and six hits during a 79-pitch outing in extended spring training in Arizona. Webb struck out five, hit two batters with pitches, and didn't issue a walk. The 2006 NL Cy Young Award winner is on the 60-day disabled list recovering from right rotator cuff surgery, with no timetable for his debut with the Rangers. ... The wind was blowing so hard in the bottom of the third that White Sox CF Alex Rios raced in to catch Nelson Cruz's flyball after Rios initially took a few steps back on the drive. ... Rangers 35-year-old RHP Yoshinori Tateyama made his major league debut, becoming the fourth Japanese native to pitch for Texas. Tateyama got two outs in the seventh, allowing one hit and one run. ... Hamilton, in his second game since missing 36 with a broken bone in his right shoulder sustained on a headfirst slide, slid headfirst into first on an infield single in the eighth. Hamilton then dove headfirst into second on a stolen base, and into third on a wild pitch before he was stranded there. ''Josh is fine,'' said a supportive Rangers manager Ron Washington. ''He's just playing baseball. It's his instincts. I don't expect him to change.''
---
---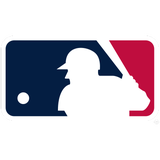 Get more from Major League Baseball
Follow your favorites to get information about games, news and more
---