Major League Baseball
Major League Baseball
Pujols shifts to third base again
Published
Jun. 1, 2011 12:14 a.m. ET

For the second time this month, Albert Pujols is starting for the St. Louis Cardinals at third base. Anything to help manager Tony La Russa get another productive bat in there.
La Russa's lineup on Tuesday night against the San Francisco Giants leaned heavily to offense and got Jon Jay, batting .390 his last 14 games and .343 overall, back into the mix. Lance Berkman moved from right field to first base and Jay started in right and batted second ahead of Pujols against Giants right-hander Ryan Vogelsong.
La Russa did more juggling about a half-hour before gametime, scratching Matt Holliday, who did not run well Monday in his first game back from a quadriceps injury that sidelined him for six starts. Allen Craig started in left field and Berkman moved to cleanup.
La Russa said he anticipated Pujols would be back at first base Wednesday when the Cardinals face Giants right-hander Tim Lincecum. He praised Pujols' willingness to move around but didn't want him playing too much at third base because he considers him one of the best first basemen in the majors.
''This is an example of a true superstar who'll walk in and say, 'Whenever you want to do that,''' La Russa said. ''We're not able to take the long view here. Things are changing all the time.
''I don't think it's something we should ask him to do more than just a few times, but today's one of those times.''
Pujols made his first start at third base since 2002 on May 16 at home against the Phillies and fielded five chances flawlessly. Pujols is a two-time Gold Glove winner at first base, and La Russa said defense wouldn't be a problem at third.
''What can't he do?'' La Russa said. ''He showed it to you his rookie year, right? He makes all the plays, he's got a strong, accurate arm. In fact, he's way above average.''
La Russa said Kyle McClellan would miss a turn in the rotation with a hip injury sustained in the first inning on Monday. Pitching coach Dave Duncan said McClellan appeared to make two awkward landings, and the first-year starter gave up seven runs in four innings.
La Russa said earlier that Holliday had orders to take it easy. Holliday had a chance to beat out a grounder that third baseman Miguel Tejada bobbled in the third inning Tuesday but wasn't running full out.
''He's been told when in doubt, take the out,'' La Russa said. ''We don't want him to yank it again if we can help it.''
Third baseman David Freese took swings indoors for the first time since breaking his left hand on May 1. La Russa said Freese, who had been expected back in mid-July, was ahead of schedule.
''He's one of our key guys,'' La Russa said. ''We've done a good job of covering for him but the sooner he gets back, the deeper we get.''
La Russa said the Cardinals brought back second baseman Skip Schumaker too soon from a right triceps injury because the team needed him. Schumaker, who started Tuesday and batted eighth, was 2 for 16 since coming off the 15-day disabled list on May 23.
''He took one for the team,'' La Russa said. ''We pushed him. We didn't want to but we had to.''
---
---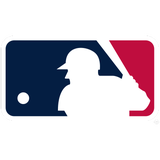 Get more from Major League Baseball
Follow your favorites to get information about games, news and more
---