Major League Baseball
Major League Baseball
Playoff seeding races heating up
Published
Sep. 5, 2011 1:00 a.m. ET

Seven of the eight playoff teams are all but determined, but the rest of the season will not be without drama.
The races are just taking on a different form, that's all.
Postseason seedings are up for grabs, and the intrigue extends far beyond the AL East struggle between the Yankees and Red Sox.
The Tigers could catch the winner of the AL West to seize home-field advantage for the Division Series. The Diamondbacks could chase down the Brewers and gain the same edge, plus the added benefit of avoiding the Phillies in the first round.
No one should count on the latter occurring — while the D-backs trail the Brewers by only 3-1/2 games, the Brew Crew is an astounding 30-8 since July 24. But if the D-Backs are to mount a true threat, this is the week.
The Brewers visit the Cardinals for three games and host the Phillies for four, then face teams with losing records in their final 14 games. The D-Backs, meanwhile, face only one more team with a winning record — the Giants, during the final week of the season.
The possibility of the Tigers catching the Rangers is more realistic; the teams are separated by only 1-1/2 games, and their remaining schedules are comparable. The Rangers, though, are getting hot again, winning consecutive series against three formidable opponents — the Angels, Rays and Red Sox.
The Tigers also are playing well — they've won 13 of their past 17, building a 6-1/2-game cushion in the AL Central. Still, home-field advantage in the first round should be as powerful an incentive for the Tigers as it is for the Rangers. Both clubs are only three games above .500 on the road.
The Brewers, 50-19 at Miller Park, should be highly motivated to hold off the Diamondbacks for the same reason; the Crew owns the best home record in the majors, and 12 of their final 18 games are at home.
After all the Brewers have accomplished, getting passed by the D-backs and opening the playoffs in Philadelphia would be a psychological blow.
THE D-BACKS: WHO GETS THE CREDIT?
It's always entertaining to hear baseball people argue about who deserves credit for a team's success. The Diamondbacks, formed from several different visions, are a particularly interesting case.
Four different GMs — Joe Garagiola Jr., Josh Byrnes, Jerry DiPoto and Kevin Towers — helped put the D-backs together. And Nationals GM Mike Rizzo, the D-backs' former scouting director, signed right fielder Justin Upton, shortstop Stephen Drew and others, with help from one of his assistants in Washington, Kris Kline.
"The team in Arizona now, Kline and I were there putting that together," Rizzo recently told the Washington Post. "That's our team."
Well, it was Byrnes who traded for right-hander Ian Kennedy and center fielder Chris Young, and DiPoto who traded for right-hander Daniel Hudson.
Towers, meanwhile, freely acknowledges that several of his moves didn't work. But he's the one who rebuilt the team's bullpen and changed the team's losing culture, emerging as a leading candidate for Executive of the Year.
Byrnes, now the VP of baseball operations for Padres, is gracious in his praise of both Towers and manager Kirk Gibson, who was promoted from bench coach to replace A.J. Hinch after both Byrnes and Hinch were fired on July 1, 2010.
Towers took over as GM that September and awarded Gibson a two-year extension shortly thereafter.
"Gibby has been fantastic," Byrnes said. "He has done it his way. He's convicted. He's passionate — even at the risk of people criticizing him.
"It's, 'If I'm going to fail, I'm going to fail doing it my way.' I give him a lot of credit for that. He sort of forced the group to adapt to him more than he adapted to them."
And Towers?
"Obviously, there were some holes on the roster that needed to be addressed. Kevin addressed them very well," Byrnes said. "The bullpen killed the team in 2010. He made that group a lot better."
The Diamondbacks' 5.74 bullpen ERA last season was more than a run worse than any other team in the majors. Their 3.62 bullpen ERA this season ranks ninth in the NL.
Byrnes might have built a bad bullpen, but at least it was a bad bullpen without bad contracts. In fact, none of the D-backs' contracts was especially onerous, and that too contributed to the team's rapid turnaround.
THE BRAVES' EVOLVING ROTATION
Jair Jurrjens was an All-Star. Tommy Hanson should have been an All-Star. Now both Braves pitchers are injured, and it's possible that neither will return for the postseason.
Still, the Braves are in position to survive.
Obviously, the Braves are better with Jurrjens and Hanson than without them; none of their other starters is a No. 1, a handicap that would prove difficult to overcome against the Brewers and especially the Phillies.
Still, Tim Hudson is a quality No. 2 and Derek Lowe again is pitching like a No. 3. Rookie Brandon Beachy, meanwhile, might be an above-average No. 3 — he is averaging 10.10 strikeouts per nine innings, a rate that is higher than reliever Jonny Venters' and would rank second in the NL if Beachy had enough innings to qualify. Rookie lefty Mike Minor, the Braves' current No. 4, is 3-0 with a 2.78 in his last four starts.
Again, a postseason rotation without Jurrjens and Hanson wouldn't compare to Halladay-Lee-Hamels-Oswalt or even Greinke-Gallardo-Marcum-Wolf. But the Braves' edge over both the Phillies and Brewers would be the depth of their bullpen, especially now that Peter Moylan has returned from back surgery.
Perhaps no other playoff team will be as capable of shortening games.
CUBS' RICKETTS: JUMPING TOO SOON
Oneri Fleita, the Cubs' vice president of player personnel, is very good at his job, but I don't care if he's the second coming of Branch Rickey. Cubs owner Tom Ricketts should not have awarded Fleita a four-year extension before naming a new general manager.
Never mind that Fleita reportedly had interest from the Tigers; Ricketts is now on a slippery slope. Cubs scouting director Tim Wilken logically is next in line for an extension; some rival executives consider him more invaluable to the team than Fleita. The new GM might be left to hire a few special assistants, and nothing more.
It's the wrong way to operate, and it shows that Ricketts may be dangerously naive. Just as managers must be allowed to pick their coaches, GMs must be given authority over baseball operations — and that includes the selections of their farm and scouting directors.
Whether or not Ricketts' move scares off GM candidates remains to be seen; the Cubs' job is highly coveted, and a new GM might have kept Fleita, Wilken and other quality employees, anyway.
The question is one of control. Ricketts, highly regarded by Cubs executives, could develop into a fine owner. But he already has diminished the power of his next GM.
WWAD: WHAT WILL ANGELOS DO?
Scouts are buzzing about the possibility of Marlins assistant GM Dan Jennings or Blue Jays assistant GM Tony LaCava becoming the Orioles' next GM, but no one should get too excited over either name — at least not yet.
If, as expected, Andy MacPhail departs as president of baseball operations, owner Peter Angelos will prefer someone with whom he is familiar, or at the very least, someone who comes highly recommended by a person he trusts.
That is Angelos' pattern — he knew MacPhail from their work together in the 2002 and '06 labor negotiations. And, according to one source, Angelos is not especially well-versed with the current crop of GM candidates. When asked about former Diamondbacks GM Josh Byrnes and Rangers assistant GM Thad Levine, Angelos essentially replied, "Who?" the source said.
Manager Buck Showalter, who seems to have replaced MacPhail as Angelos' most trusted confidante, could have a say in choosing the next GM. But it's also possible that MacPhail will have significant input, considering his relationship with Angelos over the years.
One thing is clear: The Orioles need an overhaul, a more extensive overhaul than Angelos and even MacPhail probably would prefer. Most rival scouts and executives consider the Orioles' player development to be among the worst in the game.
Fourteen straight losing seasons should be enough to persuade Angelos to seek a new formula. But this is not an owner with a history of embracing radical change.
THE DODGERS: 2012 SLEEPERS?
The Dodgers are at least one slugger away from becoming a contender, and heaven knows how they will find such an animal this offseason with owner Frank McCourt in bankruptcy.
Still, the Dodgers' current 11-2 surge marks an impressive step forward for a team in the middle of a transition to younger talent.
"Our guys have not bailed out," general manager Ned Colletti says "It's a credit to the players and certainly to (manager) Donnie (Mattingly) and his staff."
First baseman James Loney is the only remaining starter from the projected Opening Day infield; shortstop Rafael Furcal is a Cardinal, second baseman Juan Uribe is injured and third baseman Casey Blake is a reserve.
The Dodgers also have overcame injuries to virtually all of their relievers, their bullpen recovering to the point where Braves second baseman Dan Uggla called the group "disgusting" over the weekend — and meant it as a compliment.
Meanwhile, center fielder Matt Kemp and lefty Clayton Kershaw are candidates for major awards. Infielders Jamey Carroll and Aaron Miles and outfielder Tony Gwynn Jr. continue to be solid professionals. Outfielder Juan Rivera helped stabilize the offense after arriving in a trade from the Blue Jays.
Then there are the youngsters — shortstop Dee Gordon, second baseman Justin Sellers, right-hander Nate Eovaldi, relievers Kenley Jansen and Javy Guerra, right-hander Rubby De La Rosa before he required Tommy John surgery.
Next season?
Kershaw, Chad Billingsley and Ted Lilly will head the rotation. The Dodgers would like to re-sign Hiroki Kuroda. Eovaldi could claim the fifth spot, and another young pitcher, right-hander Allen Webster, also could compete for that job.
Trading right fielder Andre Ethier would be counter-productive for a team in such dire need of offense; a better solution would be to surround Ethier and Kemp with more offensive talent.
Crazy as it sounds, the Dodgers might not be that far away from contention playing in the modest NL West.
THE ROYALS: 2013 SLEEPERS?
Gone are the days when the Royals would enter an offseason without knowing who would be in their infield, their outfield or behind the plate.
The position players are practically set for the present and beyond. And though the Royals' lineup is young, it's already pretty good — the team ranks sixth in the AL in runs.
The challenge now is to stabilize a rotation that is next-to-last in the AL in ERA.
It won't be easy.
The Royals do not want to rush their top prospects — lefties Mike Montgomery and Chris Dwyer and righty Jake Odorizzi. Signing a major free agent is almost out of the question, and the trade market offers limited options.
GM Dayton Moore told the Kansas City Star recently that he is willing to trade prospects for a veteran starter, and the Royals certainly possess enough young talent to pull off such a deal.
The question is, who could they get?
Rays right-hander James Shields would be the ideal target if Tampa Bay was willing to move him. Astros lefty Wandy Rodriguez, Indians righty Fausto Carmona and Marlins righty Chris Volstad are among the other possible trade candidates. None is terribly exciting.
The Royals appear slightly ahead of schedule — they didn't expect first baseman Eric Hosmer and catcher Salvador Perez to come this quickly. If they can fix their rotation, they might contend sooner than expected, too.
CHECK IT OUT!
Some gems this week from STATS LLC:
• The smallest lead in the NL division races is seven games. Only twice before in the wild-card era have all three divisions in one league been decided by five or more games: The NL in 1998 and the AL in 2001.
• The three-highest scoring teams in the NL — the Cardinals, Reds and Rockies — all could miss the postseason. If those clubs remain in the top three, it would be the first time the three highest-scoring teams in either league missed the postseason since 1996, when it happened in the NL.
• The Pirates were 4-1/2 games out at the start of August and 18-1/2 games out at the end. Their 14-game drop was the largest in the standings by a team that began a month within five games of first place since the Twins went from three games back to 18½ back in Sept. 1977.
• The Yankees' Curtis Granderson is on pace to score 147 runs. No AL player has scored 150 in a season since Ted Williams did it in 1949. In fact, players have scored 150 runs only 12 times in AL history, and the Yankees account for nine of those seasons. Babe Ruth did it six times, Lou Gehrig twice and Joe DiMaggio once.
---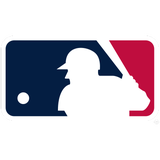 Get more from Major League Baseball
Follow your favorites to get information about games, news and more
---