Major League Baseball
Major League Baseball
Phillies 10, Mets 7
Published
Apr. 7, 2011 3:46 a.m. ET

The forgotten man had a forgettable season debut. Lucky for Joe Blanton, the offense bailed him out.
Ryan Howard tied a career high with four hits and fell a triple short of the cycle, Ben Francisco also homered and the Philadelphia Phillies beat the New York Mets 10-7 Wednesday night after wasting a 7-0 lead.
Placido Polanco had three hits and three RBIs, including a go-ahead single in the fifth, helping the four-time NL East champions overcome a rough start by Blanton to improve to 4-1.
''I had a nice lead, I was trying to throw strikes and I got ambushed,'' Blanton said. ''The offense did a great job of turning it around.''
Angel Pagan hit a two-run homer for the Mets, who got a second straight poor outing from Mike Pelfrey.
Antonio Bastardo (1-0) pitched 1 2-3 innings of scoreless relief to earn the win. Jose Contreras worked the ninth for his first save.
''Our offense was great and the bullpen did real good,'' Phillies manager Charlie Manuel said.
After the Mets scored five in the fifth to tie it at 7, the Phillies answered in the bottom half against Blaine Boyer (0-1). Shane Victorino hit a two-out double and Polanco followed with a sinking liner to right. Carlos Beltran, a three-time Gold Glove winner in center field making the switch to right this season, made a diving attempt but the ball fell in for a single. Victorino scored to put Philadelphia up 8-7.
After Jimmy Rollins walked, Howard reached on an infield single up the middle that bounced off Boyer and trickled away. Polanco came around to score from second to make it 9-7.
''We answered very good,'' Manuel said. ''That was real big. That changed the momentum of the game.
Francisco connected off Boyer in the sixth. He hit two drives Tuesday night that were knocked down by a stiff wind and caught on the warning track. This shot landed several rows back in left.
Howard finished 4 for 4 with two doubles, a homer, a walk and two RBIs. Usually a slow starter, he's batting .524 ( 11 for 21) in five games.
The Phillies are averaging 12 hits and 6.4 runs per game.
''The statement we've made is us being us,'' Howard said. ''A lot of people counted us out.''
Pelfrey, who lost the season opener at Florida, lasted just two-plus innings, allowing seven runs - six earned - and eight hits.
''I was very, very proud of the way we came back,'' Mets manager Terry Collins said. ''They hung in there and gave us a chance to get back in it.''
Blanton gave up seven runs and 10 hits in 4 1-3 innings. He became an afterthought in Philadelphia's star-studded rotation after the team signed Cliff Lee to a $120 million contract in the offseason. All the talk was of the Four Aces - Lee, Roy Halladay, Roy Oswalt and Cole Hamels. Blanton was expected to be traded to shed payroll, and he even joked about it when he showed up the first day of spring training and sat at a podium with the other four starters for a news conference.
Blanton has decent credentials himself. He's won 16 games in a season, been an opening-day starter, is 2-0 in the postseason and owns a World Series ring.
But he pitched like a No. 5 starter in his first start.
''It didn't go the way I wanted it to,'' he said.
Trailing 7-0, New York started to chip away in the fourth when Pagan hit a two-run shot to left-center.
The Mets then chased Blanton in the fifth. Blanton struck out pinch-hitter Daniel Murphy to start the inning, but allowed the next seven batters to reach.
Jose Reyes doubled and Willie Harris walked. David Wright and Beltran followed with RBI singles. After Pagan singled to load the bases, Ike Davis ripped a two-run double to get the Mets within a run. Blanton left after walking Brad Emaus to load the bases. Bastardo came in and struck out Josh Thole. But Murphy singled to left to tie it at 7. Reyes flied out to left to end the inning.
The Phillies jumped on Pelfrey for a pair in the first. Victorino tripled to right-center and scored on Polanco's sharp groundout to second. Howard drove a two-out double to deep left-center and scored when Raul Ibanez lined a single to left.
A miscue by Pelfrey led to another run in the second. Pete Orr reached on an infield single to start the inning. Blanton then popped up a one-out bunt. Pelfrey let it drop, hoping to start a 1-4-6 double play. But his throw to first skipped past second baseman Emaus for an error and the runners ended up at second and third. Orr scored on Victorino's groundout to deep short for a 3-0 lead.
The Phillies knocked Pelfrey out in the third. Howard led off with a towering shot into the bushes behind the wall in straightaway center. Ibanez singled, Francisco walked and Orr blooped a single to left to load the bases.
That ended Pelfrey's night. Taylor Buchholz entered and struck out Brian Schneider, but Blanton bounced a two-run single to left. Polanco added an RBI single to make it 7-0.
NOTES: The Mets were 5-17-4 in road series in 2010. A win against Roy Halladay and the Phillies on Thursday would give them two straight road series wins to open the year. ... Howard has seven career four-hit games. ... A crowd of 45,061 was the 141st consecutive sellout at Citizens Bank Park, including postseason games.
---
---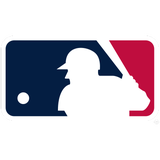 Get more from Major League Baseball
Follow your favorites to get information about games, news and more
---