Major League Baseball
Major League Baseball
Papelbon focused on winning after rough season
Published
Feb. 13, 2011 11:04 p.m. ET

Jonathan Papelbon insists he is focused solely on winning.
It doesn't matter that he's coming off the worst season of his career, in his last season before he's eligible for free agency, or that Boston acquired fellow closer Bobby Jenks.
''I don't know how much of a degree being a free agent will affect me,'' Papelbon said. ''I didn't change very much this offseason (from) the previous offseason except for a few things as far as getting in shape and the mental side of things.
''It's not something that I'm going to really think about. The biggest thing that I'm focused on right now that I see where my concentration is, is getting ready for the season and putting myself in a position to help this ball club, because I know that our ball club on paper is a very good one and I know that we still have to go out there and prove our worth.''
Papelbon was given a one-year, $12 million contract in January, after going 5-7 with a 3.90 ERA and 37 saves last season. Across the board, most of his numbers were career worsts.
''Every season you reflect on the type of season you had,'' Papelbon said. ''For me, obviously it was a down season. But I think you tend to take things from each season and you try to learn from them. For me, I definitely took some things for me that I'm going to try to do the same and some things I'm going to try and do different and carry it into this season.''
In December, the Red Sox acquired Jenks as a free agent and gave him a two-year, $12 million deal. They were also reported to have made an offer to Mariano Rivera, leading many to speculate the Red Sox would not bring Papelbon back.
If Papelbon falters this season, the Sox could replace him in the closer's role with Jenks, who has 173 career saves, or right-hander Daniel Bard.
''I view it as a pretty strong acquisition,'' Papelbon said of Jenks, now his competition for the closing job. ''He's going to be a big role on not only my success but the team's success and everyone else's success. So I think that when you add a guy like Bobby and what he can bring to this team I think it kind of speaks for itself.''
While many observers have assumed this will be Papelbon's final season in a Red Sox uniform, Papelbon insists that is not a given - merely a possibility.
''For me, I just kind of leave it at that,'' he said. ''I don't really sit there and think every day or every time I'm going to go out there and play, 'Oh, this could be my last time in a Red Sox uniform' or 'This could be my last time on the Red Sox now.' Whatever.
''Honestly, I'm not going to think about that,'' Papelbon said. ''We're in a position that it's going to be put up or shut up. (GM Theo Epstein) put us in a spot to where he's given us all the tools to go out there and succeed, and if I'm worrying about free agency, if David (Ortiz) is worrying about getting another deal and somebody else is worrying about this, that and the other, we won't be the team we're supposed to be. So I'm not really thinking about it.''
---
---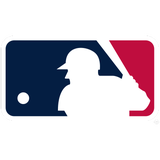 Get more from Major League Baseball
Follow your favorites to get information about games, news and more
---