Major League Baseball
Major League Baseball
Pablo Sandoval back in Giants lineup
Published
Jun. 9, 2012 1:00 a.m. ET

Pablo Sandoval insists he'll get back to his rigorous fitness routine to be at his best for the rest of San Francisco's season — and he doesn't much care what the general public thinks about his waist size.
''It's important what I think, what they think: my coach, my trainers,'' Sandoval said Saturday. ''If they think I should lose weight, I'm going to lose it. The way I feel, I feel great.''
The switch-hitting slugger came off the disabled list Saturday and returned to the lineup playing third base and batting third for the middle game of the Giants' weekend series with the Texas Rangers in a rematch of the 2010 World Series. The Giants notched a 5-2 victory over the Rangers on Saturday.
Manager Bruce Bochy planned to speak to his 2011 All-Star about his focus as he tries to pick up the level he was at before undergoing surgery May 4 to remove a broken hamate bone in his left hand.
The 25-year-old Sandoval also is being investigated on sexual assault allegations in Santa Cruz County, but no charges have been filed.
When asked about why he was partying in Santa Cruz just before the start of his rehab assignment, he declined to offer details. He has referred all legal questions to his attorney.
''You know what? I'm focused on baseball. I'm ready to play,'' he said. ''I'm focused right now on the rest of the team and that's it.''
Last week, when Sandoval was on a rehab assignment in the minor leagues, Bochy said Sandoval would have to get in shape to play third base and that it was ''in Pablo's hands,'' while also noting he hoped he wasn't forced to make a personnel change at third.
''There comes a time when you don't want to hear it, you need action,'' Bochy said Saturday. ''That's got to happen now, which has this past week. He worked hard, he's getting it down. That has to be consistent, it can't be for three or four days or a week. It's got to be for the season. That's what he needs to do, that's what we want to see and he knows that's what he needs to do. He's a vital part of this team. As we've seen, just a couple years ago, when he's not quite in the condition he needs to be it's hard to perform to your capability.''
The Giants have made a big investment in the guy nicknamed ''Kung Fu Panda'' for his powerful swing.
''I'm happy with all the things Bochy told me because he's a great manager,'' Sandoval said of past challenges from the club. ''He told me every time when I'm doing bad, when I'm doing good. So I'm happy. I know I have to take control now. I'm just working hard and doing my thing.''
Sandoval, who received a hefty new $17.15 million, three-year contract last winter, lost about 40 pounds through a strict workout regimen two offseasons ago to bring him down to around 240. He then batted .315 with 23 home runs and 70 RBIs in 2011. That came after he hit just .268 with 13 home runs and 63 RBI in his second full season in the big leagues during the team's World Series title season of 2010.
Sandoval is hitting .316 with five homers and 15 RBI. While still somewhat limited swinging right-handed, he hit two homers for Triple-A Fresno on Friday night and finished his rehab assignment with Fresno and Class-A San Jose at .261 (6 for 23).
San Francisco was without Melky Cabrera for the second straight game as he nurses a strained right hamstring. Bochy would like to stay away from him through this series because the Giants have an off day Monday before beginning a home series with Houston on Tuesday night.
''It's good to have Pablo back. He was swinging the bat well before he got hurt,'' Bochy said. ''It gives us another big bat in the lineup, added power, which we've been lacking. I'm not just talking home runs, but doubles. When Melky comes back, I'm not sure which way we'll go with the order. When Melky comes back, he'll be in the 3-hole.''
---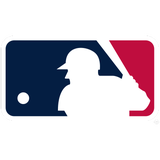 Get more from Major League Baseball
Follow your favorites to get information about games, news and more
---