Major League Baseball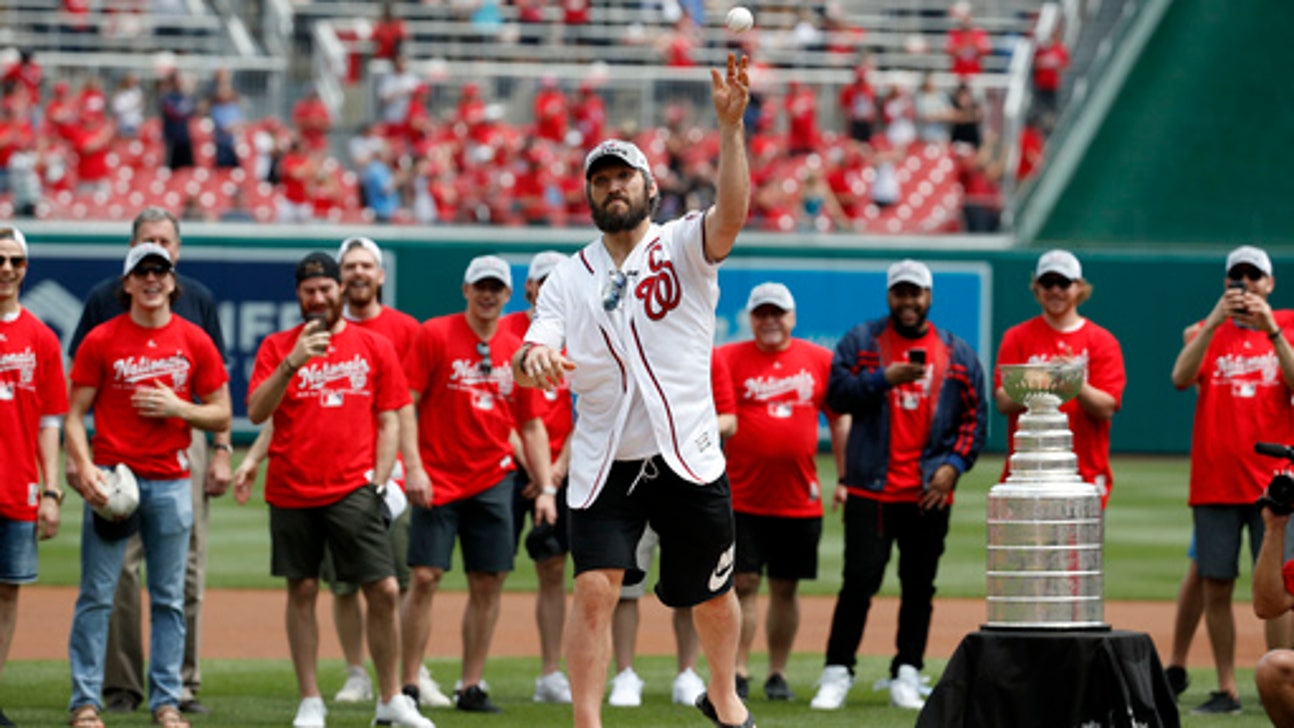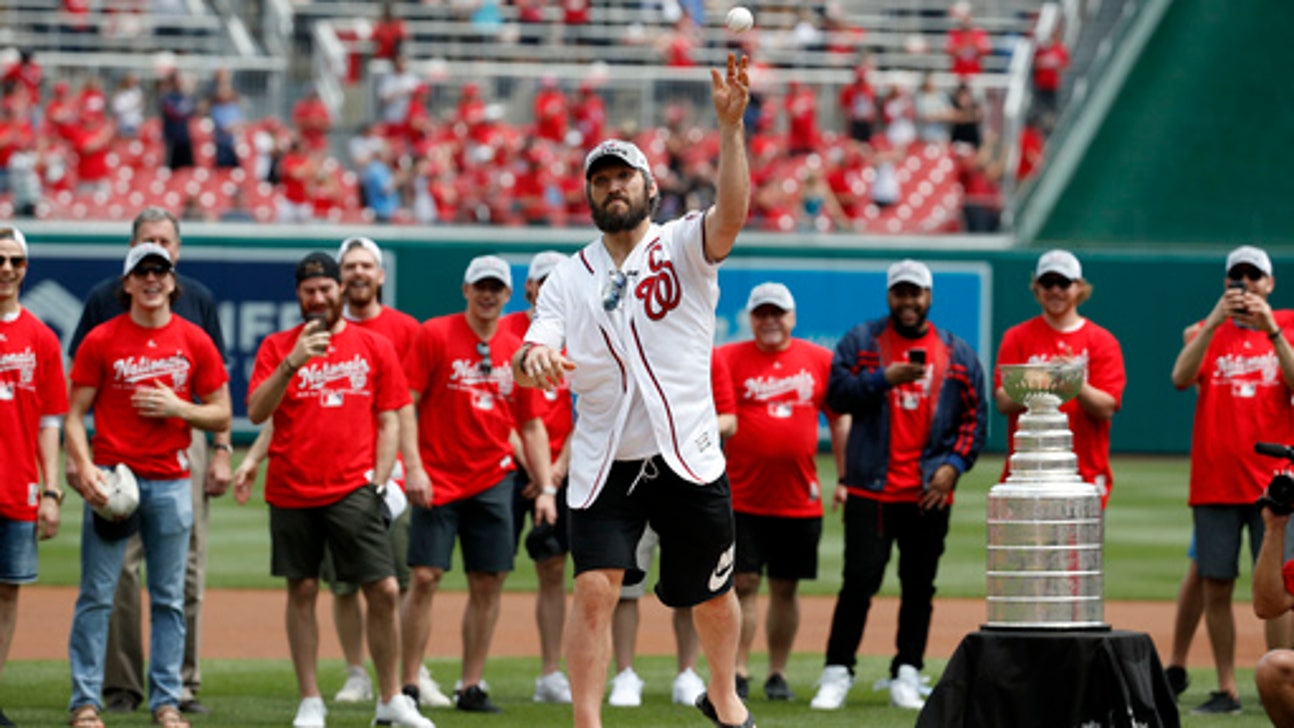 Major League Baseball
Ovechkin's first pitch performance mirrors playoff career
Updated
Mar. 4, 2020 11:50 p.m. ET
WASHINGTON (AP) Alex Ovechkin's first attempt at a ceremonial first pitch was so bad he asked for - and got - a mulligan.
''Too excited, too strong,'' Ovechkin said after sailing his first throw over Max Scherzer's head at Nationals Park. ''I try to do my best.''
Wearing a white Nationals jersey with his captain's ''C'' on the front and his No. 8 on the back, the Stanley Cup champion and Conn Smythe Trophy winner asked for the ball back and connected with Scherzer on his second try.
Ovechkin and the Nationals' ace embraced midway between the mound and the plate before the Washington Capitals' superstar captain picked the Cup back up again to chants of ''Ovi, Ovi!''
It was fitting that after nine first- or second-round playoff exits preceded this Capitals Stanley Cup run, Ovechkin got it right on his do-over.
''What I did like is he wanted another throw,'' coach Barry Trotz said. ''And that was sort of maybe a little bit symbolic to where he's come. Where the pitch failed. Instead of `That's enough,' he said, `No, give me another shot at it.' And he took another shot and did much better. So, I'm proud of him for that.''
Trotz said Ovechkin's ''got to work on his pitching.'' Sitting next to a parched Ovechkin afterward, defenseman John Carlson quipped, ''It wasn't good.''
''It was hard, but I think I did a nice job,'' Ovechkin said. ''So we're all good.''
Scherzer, who along with Nationals first baseman Ryan Zimmerman donned full hockey gear to fire up Capitals fans before Game 4 of the Cup Final against Bryce Harper's Vegas Golden Knights, said, ''We were hoping maybe he'd shoot it.'' Ovechkin probably would have been better off.
Or maybe 36 hours into party time he should've handed the ball to Trotz after carrying the Cup on to the field.
''Bad pitching,'' Trotz said. ''I told him I should throw the ball. He goes, `I'm good at it.' That's not good.''
---
More Stanley Cup coverage: https://apnews.com/tag/StanleyCupFinals
---
Follow Hockey Writer Stephen Whyno on Twitter at http://twitter.com/SWhyno
---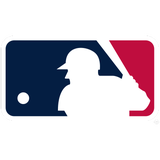 Get more from Major League Baseball
Follow your favorites to get information about games, news and more
---