Major League Baseball
Major League Baseball
NHL players among those fans watching Blue Jays take flight
Published
Aug. 17, 2015 4:09 p.m. ET

TORONTO (AP) Logan Couture was just a preschooler when the Toronto Blue Jays won the World Series titles in 1992 and 1993. Wearing his team logo pajamas, the San Jose Sharks forward fought to stay awake to watch the games.
Matt Moulson of the Buffalo Sabres has home-plate dirt from the 1993 victory. His father took him downtown from their home in Mississauga, Ontario, to celebrate each of those championships.
Tom Wilson of the Washington Capitals is 21 years old and hasn't been alive to see the Blue Jays even make the playoffs. He's ready.
Just like fans across Canada, NHL players are getting caught up in Blue Jays fever. Couture watches every game, even when in San Jose. After so many games without much of a payoff, he doesn't want to miss anything now.
''I'm a pretty die-hard fan,'' he said. ''So to finally see them putting a streak like this together and to give themselves a chance to make the postseason has been pretty incredible as a fan.''
Along with Couture, count Sharks teammate Joel Ward, Drew Doughty of the Los Angeles Kings and Teddy Purcell of the Edmonton Oilers among the hockey players who are also Blue Jays fans.
The past few weeks have been special. Since the Blue Jays acquired shortstop Troy Tulowitzki and ace pitcher David Price at the end of July, they have won 15 of 18 games. Couture left his phone at home on July 30 to play golf and returned to 27 text messages about Toronto getting Price.
''I definitely did not see that coming,'' Couture said.
Wilson got to his third game of the season a few days later using tickets from relief pitcher and Capitals fan Brett Cecil and sat in the row behind Price's parents for the left-hander's debut.
''He obviously really earned the hometown respect right out of the gate,'' said Wilson, who lives a short walk from Rogers Centre. ''He had bases loaded, zero out and he dialed in and got out of that jam. He's been nothing but great so far.''
Moulson watched every game growing up and catches what he can now while living with his wife and children in Connecticut. With the Blue Jays chasing down the rival New York Yankees for the AL East title, Moulson would like to see a change of allegiance in his household.
''Hopefully, we'll get to a couple games and turn the wife and kids into Jays fans,'' Moulson said. ''My kids are really young, so they've got Yankees and Jays hats. My wife's from the New York-Connecticut area. She's not a big Yankees fan. She could easily be switched.''
It'll be time for the NHL season to get started when baseball's postseason begins. Couture is rooting for the Blue Jays to face the San Francisco Giants in the World Series. At home, though, he can only imagine what the atmosphere will be like.
''It'll be pretty special,'' Couture said. ''Just the way that the fans have reacted right now. They're still a couple months away from the playoffs and you see how crazy they are now.''
There's reason for that, Couture figures, because this season feels different from recent ones in which the Blue Jays flirted with contention only to fall apart. But now he sees a lineup of Price, Josh Donaldson, Jose Bautista and Edwin Encarnacion and senses this could be the year.
''It definitely feels that they have the team to do it, where in the past there was so many question marks and injuries and stuff like that,'' Couture said. ''This is a year where it just feels like it's certain that they're going to be in the playoffs and give themselves a chance to go all the way.''
---
---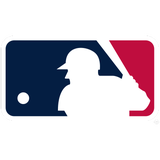 Get more from Major League Baseball
Follow your favorites to get information about games, news and more
---