Major League Baseball
Major League Baseball
New names at top of Cardinals' stout rotation
Published
May. 27, 2011 5:20 a.m. ET

Nearly two months in, the St. Louis Cardinals have one victory from twin aces Chris Carpenter and Adam Wainwright. Woe is them, right?
Nope.
The Cardinals lead the NL Central because the rest of the arms have been strong enough to withstand two big hits, Wainwright's elbow reconstruction in February and Carpenter's roughest stretch by far since joining St. Louis in 2004.
Former setup man Kyle McClellan took Wainwright's spot and was the NL's first six-game winner. Jaime Garcia, third in NL rookie of year voting last year, is 5-0 with two shutouts and a 1.93 ERA. Finally free of forearm woes that dogged him most of the last two years, Kyle Lohse is one of baseball's top innings eaters.
Jake Westbrook is finding his form, too, after a shaky April. Overall, the rotation totals 22 victories.
''Our starting pitching,'' manager Tony La Russa, ''has been wonderful.''
So far, it's been more than enough to thrive minus Wainwright, a 20-game winner last year, and with Carpenter scuffling at 1-5 with a 4.58 ERA after a tough-luck complete-game loss at San Diego on Wednesday.
''I wouldn't say I thought it was impossible, but I didn't realize they were this good,'' Wainwright said. ''They're doing exactly what they'd be doing if I was here. They're just good.''
Even Carpenter, while not as commanding as in his celebrated past, has not been as bad as it might seem. He's 0-3 with a 1.98 ERA in four starts in which the Cards have totaled three runs.
''I just continue to get ready for my next start, I can't control what's going on,'' Carpenter said. ''Things happen. It's been weird.''
All five have been going deep, especially lately. In six of the last 10 games, starters have worked eight innings, easing concerns at middle relief prior to the season and handing it over to one of La Russa's kid closers, Fernando Salas or Eduardo Sanchez.
Lohse (6-2, 2.06 ERA) is second in the league with 74 1-3 innings, trailing only the Phillies' Roy Halladay. He's averaging more than seven innings per outing, going eight in three of the last four, and looking even better than pre-injury 2008 when he won 15 games and got a four-year contract extension.
In Lohse's final 13 starts last season, he lasted six or more innings only three times.
''It doesn't matter to me who's up there, I've just got to make pitches,'' Lohse said. ''I'm just keeping things simple and not trying to think of big things or big picture. I haven't looked back so far.''
McClellan (6-1, 3.11) had 19 holds and two saves last year and never got more than six outs in any of his 68 appearances. He has a pair of eight-inning stints this month, relentlessly attacking Astros hitters in one of them with zero three-ball counts.
Westbrook (4-3, 5.17) has allowed one run in 15 innings his last two outings, outpitching the Marlins' Josh Johnson and the Phillies' Cliff Lee. He was 1-2 with a 9.82 ERA his first four starts, judging afterward that he had just been ''slinging it up there and hoping something good happens instead of telling myself to have a focus and a purpose for each pitch.''
Besides baffling hitters with an assortment of deliveries topped by a darting fastball, the 24-year-old Garcia has shown maturity on a handful of occasions when he shook off defensive mistakes and just got back to work. At home, he's been nearly untouchable, allowing one earned run in 31 innings.
''I would say that every time I go out there I get better and better mentally,'' Garcia said. ''You get more experience and you learn what you do in those situations. Stay calm.''
That's got to be Carpenter's mantra, too.
The 36-year-old right-hander has won at least 15 games in all six of his healthy seasons with St. Louis, won the NL Cy Young award in 2005 and finished second in 2009. He was closer to his old self at San Diego, tied at 1 against Mat Latos before giving up a pair of runs on two infield hits and a double in the eighth inning of a 3-1 loss.
Carpenter has rarely had all of his pitches working, and surrendered at least 10 hits in three straight starts beginning in late April. He was 0-2 the first month, his first winless month with St. Louis, and has paid for the mistake pitches.
''He's had a bunch of quality starts,'' La Russa said. ''He's had one or two where he had the ball in the middle and they got some base hits. He's more than doing his part.''
---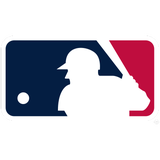 Get more from Major League Baseball
Follow your favorites to get information about games, news and more
---