Major League Baseball
Major League Baseball
New-look Rangers still have 'some good pieces'
Published
Jan. 12, 2013 3:11 a.m. ET

Adrian Beltre watched this offseason as the Texas Rangers tried to sign the top free-agent pitcher on the market and keep slugger Josh Hamilton.
The Gold Glove third baseman who hit .321 with 36 homers last year realizes some big bats are missing from the Texas lineup now that Hamilton signed with the AL West rival Los Angeles Angels, Mike Napoli agreed to a deal with Boston that still hasn't been finalized and Michael Young got traded to Philadelphia.
Yet that doesn't change how Beltre feels about what the Rangers can do this season, a year after being knocked out in a one-and-done wild-card game following consecutive World Series appearances.
''We still have a good enough team to compete and hopefully win the West,'' Beltre said Friday during the team's annual Fan Fest. ''We'll still have some good pieces in that lineup that can do the job. ... There's no doubt they tried. They obviously pursued Zack Greinke. They were wanting to bring (Hamilton) back.''
The Rangers still have Beltre and Nelson Cruz in the middle of a lineup that includes Ian Kinsler and Elvis Andrus. There will also be newcomers Lance Berkman, a switch-hitting DH, and catcher A.J. Pierzynski.
They also have a pitching staff led by a more comfortable Yu Darvish, the Japanese ace who won 16 games as a major league rookie last season, along with left-handers Matt Harrison (18-11) and Derek Holland (12-7).
Darvish and the Rangers were working at this point last year to complete an extended negotiation for the right-hander to make the move to the majors.
This offseason, Darvish is able to better focus on getting ready for his second big league season.
''Compared to last year, I feel so much more at ease. ... I really feel I'm part of the team now. How I feel right now is a totally different feeling,'' Darvish said through a translator. ''Last year, there was more of a rush in trying to prepare at a much quicker pace. I'm going at my own pace, working out. This offseason, the preparation has been much better.''
In 29 regular-season starts for Texas, Darvish went 16-9 with a 3.90 ERA and 221 strikeouts in 191 1-3 innings. He was an All-Star for the Rangers, who won 93 games.
When asked about last season, Darvish described it as ''so-so.''
Texas manager Ron Washington said Darvish ''certainly has the potential to be an ace,'' but stopped short of declaring him the team's No. 1 starter for the upcoming season.
Another potential opening-day starter is Harrison, also an All-Star last season. The Rangers have been talking to the lefty about a contract extension, and Harrison indicated Friday night that the sides could talk more this weekend while he is in town.
As for the offense, Hamilton hit a career-high 43 home runs with 128 RBIs last season while Napoli had 24 homers and 56 RBIs in 108 games. Young was the longest-tenured Texas player, the team's career hits leader in his 12 seasons.
''It's definitely going to be a different atmosphere,'' Harrison said.
''They played a big role for the team,'' Cruz said. ''We've got to move on.''
Washington made it clear that he doesn't want Cruz, who had 24 homers last season, to have the mindset that he has to try to do more to make up for those losses.
''Nobody's going to do what Josh did,'' Cruz said. ''I'm just going to play my role, do what I do. ... If we play like we're capable, we definitely can go far.''
Cruz and Beltre both would like to play in the World Baseball Classic for the Dominican Republic.
Beltre played for his home country in 2006 but had to skip the event in 2009 while with the Seattle Mariners ''because I was hurt and the team didn't allow me to,'' he said.
Rangers closer Joe Nathan said he has been approached by Joe Torre about playing for the United States, and was told he could have a couple of weeks to think about it.
''We want to make sure as we hit those later months that I'm as good as I can be for this club,'' Nathan said. ''If the WBC isn't part of that equation, obviously I back out.''
Notes: RHP Colby Lewis is starting to throw on flat ground and said his rehabilitation from elbow surgery last summer is progressing at a good pace. He isn't expected to be back in the rotation until at least June or July. ... General manager Jon Daniels said the Rangers like where they are and are ''more than likely'' set with the team they will take to spring training next month. But Daniels also wouldn't rule out another move if it makes sense and improves the team. ... Pierzynski, who won a World Series title with the Chicago White Sox in 2005 and spent eight seasons there, said he's looking forward to his new opportunity. He and his family spent some time Friday buying caps and T-shirts at the Rangers gift shop.
---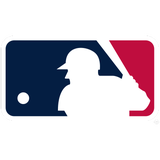 Get more from Major League Baseball
Follow your favorites to get information about games, news and more
---