Major League Baseball
Major League Baseball
Nationals trade Morse to Seattle in 3-team deal
Published
Jan. 17, 2013 3:07 p.m. ET

The Mariners added some much-needed power to their lineup Wednesday, acquiring Michael Morse from Washington in a three-team deal that moved catcher John Jaso from Seattle to Oakland.
The NL East champion Nationals reacquired pitching prospect A.J. Cole, dealt from Washington to Oakland 13 months ago in the trade for Gio Gonzalez. Washington also got minor league pitcher Blake Treinen and a player to be named.
Morse hit .291 with 18 home runs and 62 RBIs last year in an injury-shortened season, playing mostly as a corner outfielder. He was with the Mariners from 2005-08 before he was traded to the Nationals for Ryan Langerhans in June 2009.
''I'm just glad this whole thing has unfolded the way it has,'' Morse said on a conference call, noting he was aware he might be traded by Washington.
''I knew there were teams involved and I knew Seattle was one of them. That was one of the teams I was hoping for. I love it out there and I always felt like I had an unfinished-business feeling in Seattle. I never got to prove myself completely what kind of player I could be or who I am,'' he said.
The deal clears up a logjam in the outfield for Washington and at designated hitter for Seattle.
The Nationals acquired speedy center fielder Denard Span from Minnesota this offseason and contemplated moving the 30-year-old Morse to first base but then re-signed Adam LaRoche. They are set at the corner outfield spots with Bryce Harper and Jayson Werth.
Jaso, 29, batted .276 with 10 homers and 50 RBIs last year but became expendable when Seattle obtained Kendrys Morales and Raul Ibanez, moves that shift Jesus Montero from a catcher-DH split to primarily behind the plate. The AL West champion A's traded starting catcher Kurt Suzuki to the Nationals last season and replaced him with rookie Derek Norris.
To open a roster spot for Jaso, Oakland designated catcher George Kottaras for assignment.
After struggling to score for years, Seattle has been trying to add offense the entire offseason. The Mariners acquired Morales in a trade with the Angels and pursued Arizona slugger Justin Upton. Seattle had a deal in place with the Diamondbacks, but the two-time All-Star blocked the trade.
Upton's contract gave him the power to turn down a trade to a short list of cities, Seattle included.
Morse, however, was happy to return and said he's comfortable playing first base or the outfield.
''My main goal is to play every single game. I'm so excited. Words can't describe what me and my family are going through right now. Seattle is where I got my first shot,'' he said. ''I'm glad to be back home.''
Morse had a breakout season in 2011 with Washington, hitting .303 with 31 homers and 95 RBIs. He was sidelined until June last season because of a strained back muscle and later missed time with wrist and thumb injuries.
''He's got big-time power and has obviously grown and accomplished quite a bit since he's been in Washington,'' Mariners general manager Jack Zduriencik said. ''I was very, very excited today after I talked to him about how excited he was and that really made me feel good.''
The Mariners, coming off their third straight last-place finish in the AL West, ranked 27th out of 30 major league teams in runs last season with 619. They were last in slugging and on-base percentage, and 19th in home runs (149).
Looking to help an inept offense and finally attract some hitters, the club is bringing in the fences at spacious Safeco Field next season.
''If you ask me, I feel like I can hit the ball out of the Grand Canyon. The fences are not a problem for me,'' Morse said.
With the additions of Morse, Morales and reclamation project Jason Bay, the Mariners think they'll have a more dangerous offense.
''It certainly gives you some big pop in this lineup,'' Zduriencik said. ''We were looking for a banger and I think in Michael we got that. ... When you can look around and say you are in position to acquire an everyday guy who can hit the ball hard and hit the ball far, it can change your game. One of the things I have seen since being here is our lack of raw power.''
Jaso, a left-handed hitter, had a .394 on-base percentage last season and batted .378 with runners in scoring position. He gives the A's another option at DH and a catching complement for Norris, a right-handed hitter who batted .201 with seven homers in 60 games last year.
Cole, a 21-year-old right-hander, was among four players traded by Washington to Oakland in December 2011 for Gonzalez. Cole was 0-7 with a 7.82 ERA in eight games at Stockton of the California League and 6-3 with a 2.07 ERA at Burlington of the Midwest League, both Class A level.
Baseball America recently rated Cole as the top pitching prospect in Oakland's organization.
Treinen was 7-7 with a 4.37 ERA in 24 games at Stockton last year. The 24-year-old righty was selected by the A's in the seventh round of the 2011 draft.
---
AP Sports Writers Tim Booth and Mike Fitzpatrick contributed to this report.
---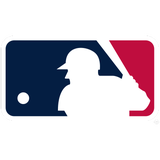 Get more from Major League Baseball
Follow your favorites to get information about games, news and more
---