Major League Baseball
Major League Baseball
Nationals 8, Brewers 4
Published
Apr. 17, 2011 10:58 p.m. ET

Jason Marquis kept his cool through a bases-loaded jam in the fourth inning. The Nationals then rewarded him with all the run support he would need.
Marquis cruised into the eighth inning, and Danny Espinosa and Ivan Rodriguez each hit three-run home runs to power the Washington Nationals past the Milwaukee Brewers 8-4 Sunday in the first game of a doubleheader.
Ian Desmond also homered for the Nationals, who set season bests with eight runs and 11 hits.
''I was just trying to keep the team in the game as best as possible, and the offense exploded there in the middle innings,'' Marquis said.
Marquis (1-0) allowed two runs on nine hits in seven-plus innings. He struck out four and walked one. It was Marquis' first home win in eight tries with the Nationals.
His only real problems came in the fourth, when Milwaukee loaded the bases on singles by Casey McGehee, Mark Kotsay and Carlos Gomez. The Brewers' starting pitcher, Yovani Gallardo, came up with one out and singled to right field, scoring McGehee and giving Milwaukee a 2-0 lead. Marquis got out of the jam by retiring Rickie Weeks on a foul popup and getting Craig Counsell to ground out to short.
''My focus has changed a lot this year, to just pounding the strike zone as much as possible and letting my defense help me out,'' Marquis said. ''I feel a lot more relaxed with that mindset.''
Marquis only allowed one more hit after Gallardo's RBI.
''He was real good,'' Washington manager Jim Riggleman said. ''A little trouble early, and Gallardo got him - he's a real good hitting pitcher. It could have got ugly, but I thought we played real good defense.''
Espinosa's second homer of the season gave the Nationals a 4-2 lead in the fifth inning. One inning later Rodriguez hit his first home run of the year, making it a five-run lead.
Gallardo (1-1) allowed seven runs on 10 hits, striking out five without a walk. McGehee was 3 for 5 with an RBI for the Brewers, who dropped the first two games in the three-game series.
''I felt good,'' Gallardo said. ''As the game went on, at two strikes, they fouled off some good pitches in the zone and they waited for that mistake. Once I left the ball up in the zone, they took advantage of it.''
Saturday's game was postponed by rain, leading to the first doubleheader at Nationals Park since a twin-bill with the Giants on June 4, 2009.
It was the first time this season the Nationals have hit three home runs in a game, and the offensive show was a welcome sight for Washington, which entered the day last in the National League in both batting average and slugging percentage.
''We've got a lot of guys who haven't been hitting on all cylinders yet,'' Riggleman said. ''We've got four or five guys who're not quite there yet. But that's why you've got to try to scratch out wins when you're going through that, because this isn't going to be the only time we have a little trouble.''
One lineup change paid dividends for the Nationals. Espinosa was moved to the leadoff spot on Friday, replacing the slumping Desmond, who started the season 0 for 29 at home before his sixth-inning double. Desmond, batting sixth, hit his second homer of the season in the eighth.
After Rick Ankiel singled in the first inning, Gallardo retired 10 consecutive batters. Jayson Werth ended that streak with a fourth-inning single to left. Werth scored on Michael Morse's sacrifice fly to make the score 2-1.
Gallardo had more trouble in the fifth, giving up singles to Alex Cora and Marquis before Espinosa sent a full-count fastball into the Nationals' right field bullpen.
In the sixth inning, Morse's single and Desmond's double set up Rodriguez's homer, which just cleared the wall above the out-of-town scoreboard in right-center field.
The Brewers scored two runs after loading the bases in the ninth inning.
NOTES: Washington placed RHP Todd Coffey on the 15-day disabled list (left calf strain) retroactive to April 9 and recalled RHP Collin Balester from Triple-A Syracuse. ... The Nationals starting pitcher has lasted at least five innings in every game this season. ... Milwaukee OF Nyjer Morgan (right thigh bruise) did not start in the first game. Morgan, who was traded to the Brewers from the Nationals in March, grounded out as a pinch-hitter in the seventh inning. ... Brewers RHP Zack Greinke (fractured left rib) will travel with the team to Philadelphia, and then leave to make his first rehab start for Class-A Brevard County on Tuesday. ... Brewers OF Ryan Braun has reached base in all 14 games this season.
---
---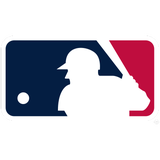 Get more from Major League Baseball
Follow your favorites to get information about games, news and more
---