Major League Baseball
Major League Baseball
Nationals 4, Diamondbacks 1
Published
Aug. 23, 2011 3:56 a.m. ET

Nearly five months into his first season with the Washington Nationals, Jayson Werth believes he's finally getting into a groove at the plate.
Given the lofty expectations that came with his $126 million contract, the upswing is quite overdue.
Werth hit a three-run homer, Ross Detwiler took a four-hitter into the seventh inning and the Nationals beat Arizona 4-1 Monday night to extend the Diamondbacks' losing streak to a season-high six games.
Henry Blanco homered for the Diamondbacks, who have scored only seven runs in their last six games. Mired in its longest skid since a seven-game run in July 2010, Arizona now leads second-place San Francisco by just one game in the NL West.
Werth has had few shining moments this season after signing a much-publicized, oft-criticized seven-year deal in December. But he carried the Nationals in this one, scoring a second-inning run before delivering the decisive blow in the fourth against Joe Saunders (8-11).
''Being here long enough, I've settled in and I'm getting comfortable and finding my zone,'' said Werth, whose 2-for-4 performance upped his batting average to .229. ''Unfortunately, it's taken this long.''
Washington manager Davey Johnson suspected earlier this month that Werth would soon begin showing the power and consistency that he displayed as a star with the Philadelphia Phillies.
''I said maybe three weeks ago that he was coming along. Every day, I see more of Jayson Werth,'' Johnson said. ''It's about time to come out.''
Werth has only 15 homers and 48 RBIs, but his opposite-field shot to right off Saunders, a left-hander, served as notice that perhaps Werth is ready to get on a roll at the plate. He came into the game batting .169 against lefties.
''For me, if my swing's good, I should be able to hit lefties good and righties good,'' he said. ''If it's not good, I could pitch and probably get me out sometimes.''
On this night, his swing was very good.
''I think the last week, 10 days, I've been locked in. It's been a long time coming,'' he said. ''I knew where it was, but I didn't know how to get there. I finally feel like I got there.''
Detwiler, meanwhile, was dominant against the punchless Diamondbacks. The left-hander came in with a career record of 3-12, but allowed only one runner past second base until Blanco hit a drive into the left-field seats with two outs in the seventh.
Blanco's homer, on a 3-2 pitch, was his only glaring mistake and was Arizona's only extra-base hit of the night.
''It's more of the same offensively. We just really struggled,'' Diamondbacks manager Kirk Gibson said.
''We hit a lot of balls hard tonight. I think we're all right,'' leadoff hitter Ryan Roberts said. ''I'm not thinking that we're in a drought. It's just not falling in right now. It will turn back around.''
Detwiler (2-3) gave up one run and six hits in 6 2-3 innings. He walked one and struck out three to break a three-game losing streak.
''Give the kid credit. He threw a good game and we were unable to put anything together,'' Gibson said.
Drew Storen, the third Washington reliever, worked the ninth to secure his 34th save and seal the Nationals' fifth win in seven games.
Washington went up 1-0 in the second inning when Werth doubled and scored on a single by Jonny Gomes.
In the fourth, Ryan Zimmerman led off with an infield hit and Michael Morse walked before Werth connected for the first time since Aug. 10. The drive barely cleared the wall to the left of the bullpen area.
''It's just one of those things,'' Werth said. ''My power is to right field when I'm right.''
Saunders allowed four runs and six hits in six innings. He's 0-3 in four starts in August.
NOTES: Zimmerman has reached base safely in 28 straight games, batting .407 during that span. ... RHP Jordan Zimmermann (8-10) will pitch for Washington on Tuesday night. Arizona has scheduled RHP Ian Kennedy (15-4), who had a seven-game winning streak snapped in his last start - a 4-1 loss to Philadelphia on Aug. 18. Zimmermann, two years removed from Tommy John surgery, is scheduled for one more start after this one before being shut down. ... Nationals RHP Stephen Strasburg allowed one earned run and two hits in three innings, striking out six, in a rehabilitation assignment with Class A Hagerstown against Hickory. ... Arizona cleanup hitter Chris Young went 0 for 3 and is 1 for 30 in his last nine games.
---
---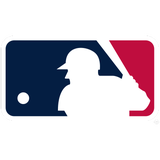 Get more from Major League Baseball
Follow your favorites to get information about games, news and more
---