Major League Baseball
Major League Baseball
Napoli HR lifts Red Sox past Indians
Published
Apr. 16, 2013 1:00 a.m. ET

Mike Napoli hit a three-run double in Boston's seven-run second inning and the Red Sox, playing with heavy hearts one day after the deadly bombings back home, beat the Cleveland Indians 7-2 on Tuesday night.
Boston's players were already en route to Cleveland when they learned of the explosions near the Boston Marathon's finish line that killed three and injured more than 170. The Red Sox were hoping to bring some relief to those affected by the tragedy, and they may have while winning their fourth straight.
The series opener was also Indians manager Terry Francona's first game against the Red Sox, the team he led to two World Series titles during eight seasons in Boston.
Helped by five walks, the Red Sox scored seven runs in the second off Ubaldo Jimenez (0-2) and gave Felix Doubront (1-0) all the support he needed.
Staked to the big lead, Doubront allowed two runs and four hits in five innings. He struck out seven.
Monday's tragic events in Boston brought a somber tone to Francona's reunion as well as to the Red Sox. Before the game, in a clubhouse devoid of its usual pregame sound and bustle, several players spoke of how a memorable Patriots Day win over Tampa Bay turned horrific.
''It's weird,'' pitcher Jon Lester said. ''You see these things, it's like movies. For it to hit home like this, to be on that sidewalk plenty of times, eaten at those restaurants plenty of times, it hits right at home. It's a scary deal.''
With the American flag clinging to the pole and at half-staff, the Red Sox and Indians, wearing black armbands, solemnly took the field for a moment of silence before the national anthem to honor those who lost their lives in the Boston bombings. As players placed their caps over their hearts, closed their eyes and bowed their heads, Boston's ''B'' logo appeared on the left-field scoreboard with ''STRONG'' written underneath.
And then before the first pitch, Fenway Park music standard ''Sweet Caroline'' filled the ballpark, another nod to Boston and moving forward.
Francona was hoping the game could bring Red Sox Nation - and everyone affected by the tragedy - some comfort.
''If it helps anybody at all, that would be terrific,'' he said. ''I don't know how you quantify what happened. It's just unfair. I just hope maybe this game does help some people.''
Cleveland did all it could to make the visitors welcome. A young Indians fan presented the Red Sox with a sign he wrote in red ink and ordained with hearts. The note, which was hung in Boston's dugout, read: ''From our city to your city: Our hearts and prayers go out to you, Boston. Love, Cleveland.''
The Red Sox hung a gray jersey with No. 617 - Boston's area code - above their bench during the game as a reminder that they were playing for more than each other.
For Francona, there will be another day to reflect and get nostalgic about his years in Boston.
This wasn't the time or place.
Francona did all he could to downplay his first meeting against the Red Sox since he was fired following the 2011 season, when Boston collapsed down the stretch.
The year he spent working as an ESPN analyst may have helped heal some of the hurt feelings, but Francona knows things will be different on Cleveland's visit to Boston next month.
''We're not in Boston. I had mostly eight really good years (there),'' he said. ''I don't think I would've scripted the end the way it ended. And you move on. Sometimes it's time to move on. I'm really happy where I'm at here, and I think it's unfair to the players for me to have like nostalgia week.
''Our job is to beat them. And it is `them.'''
His starting pitcher didn't help.
Jimenez was atrocious in his two-inning stint. The right-hander walked five, including two with the bases loaded, to force in a pair of runs.
Pedro Ciriaco hit a sacrifice fly and Ellsbury had an RBI single off Jimenez, who was pulled after walking Pedroia to load the bases on his 59th pitch. As he walked slowly to the dugout, Indians fans let Jimenez know how they felt about his latest poor performance. He is 1-12 since the second half of last season.
Cody Allen relieved Jimenez and gave up Napoli's three-run double to make it 7-0.
The Indians got a run off Doubront in the second on Mike Aviles' sacrifice fly. They had a chance to catch up in the fifth, loading the bases with one out. A passed ball with two outs got Cleveland within 7-2, but Doubront got Mark Reynolds to pop to short right and end the threat.
It's a good thing the Red Sox struck early. They struck out 16 times against five Cleveland pitchers.
NOTES: The Red Sox placed closer Joel Hanrahan on the disabled list with a hamstring injury. ... The Indians will place CF Michael Bourn on the 15-day disabled list in the next few days. Bourn sliced his finger open diving into first base Sunday and got stepped on by White Sox pitcher Matt Thornton. Francona wants to make sure LHP Scott Kazmir can pitch Saturday before making the roster move. ... To commemorate Jackie Robinson Day, both teams wore No. 42 jerseys. Francona was asked if Indians Hall of Famer Larry Doby, the AL's first black player, should have his No. 14 retired. ''He probably endured every bit as much, but you don't hear as much,'' he said. ... Red Sox DH David Ortiz was hitless in four at-bats on a rehab assignment at Triple-A Pawtucket. The slugger is rehabbing an Achilles injury and hasn't played for Boston this season. Manager John Farrell hopes Ortiz will return for a weekend home series against Kansas City.
---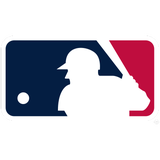 Get more from Major League Baseball
Follow your favorites to get information about games, news and more
---