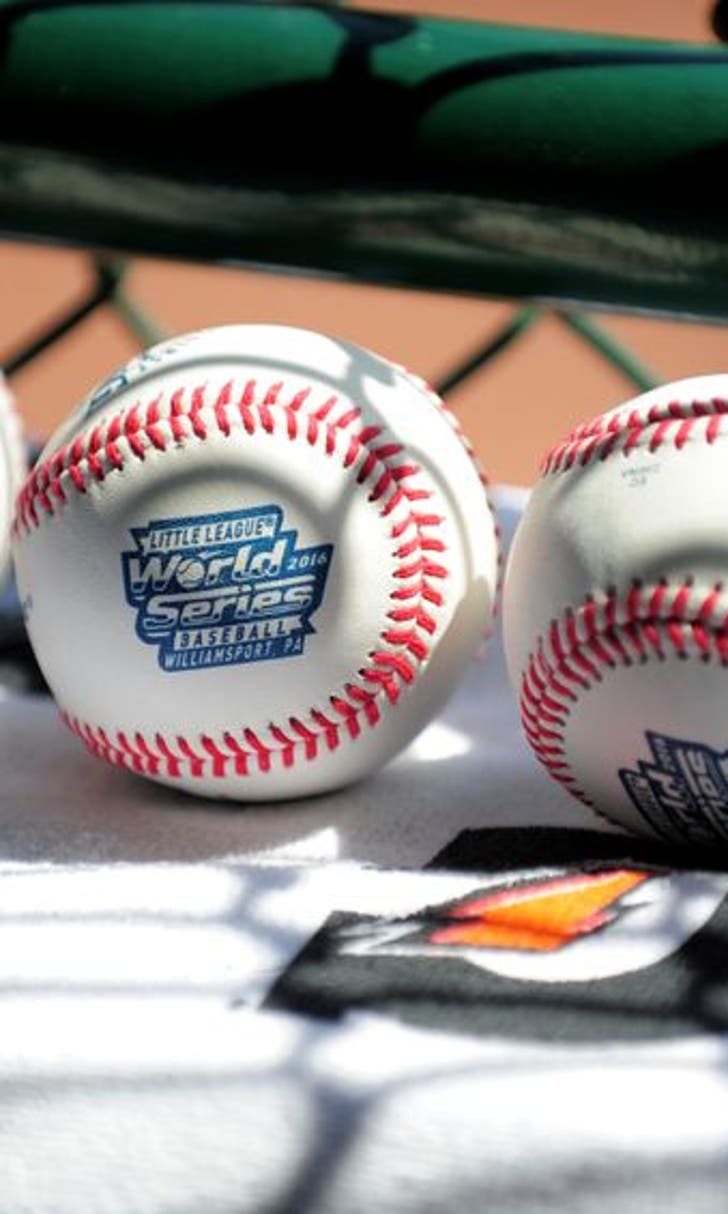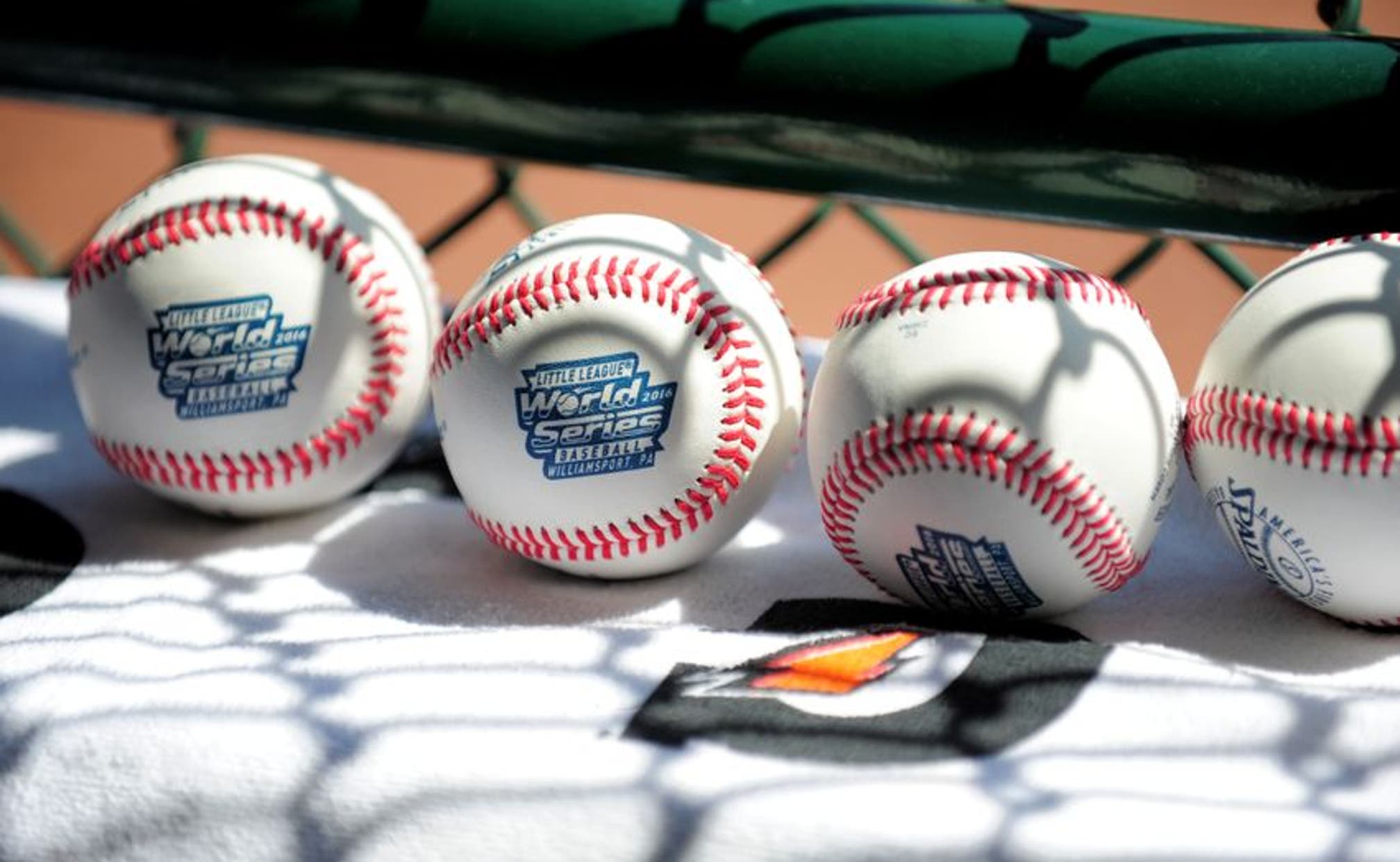 MLB Top 125 Prospects: 50-26
BY Fansided and Benjamin Chase/FanSided via Call to the Pen • June 30, 2017
Aug 27, 2016; Williamsport, PA, USA; A general view of some game balls during the game between the Asia-Pacific Region and Latin America Region at Howard J. Lamade Stadium. Mandatory Credit: Evan Habeeb-USA TODAY Sports
After reviewing each system's top 10 prospects, who are the top 125 MLB prospects?
An Introduction
Our minor league top 125 prospect list is coordinated by Benjamin Chase, one of our contributors at Call To The Pen.
He has poured over thousands of minor league games over the course of the year via milb.tv along with speaking with a number of team and independent scouts. He presented his team top 10 lists starting in November and finishing in December of 2016. Those lists and this top 125 list are based out of those conversations and his own personal scouting.
Each slide will feature five players with a brief write up, a link to their position on the team top 10, where Ben put out a more detailed write up on each player, unless that player did not make the team top 10, at which point, Ben will have a more detailed write up.
In general, the exact ranking is less intensive at the lower levels of the rankings. At the top levels, the top 50, the order of each player was considered fairly carefully, but in general, after about 75, the players are more in tiers and ranked within their tier, so don't worry too much if your favorite guy is 101 versus 99, but 101 versus 50 could lead to some discussion, and feel free to comment with any questions you may have in the comments section below as we go along!
Let's get started with today's group of 25, 26-50!!
50. Nick Senzel, 3B, Cincinnati Reds, Reds #1
Senzel was considered the best all-around college bat in this year's draft coming out of Tennessee. The biggest question was where he'd fit on the diamond after playing both second base and third base in college. Senzel came on strong defensively toward the end of the college season for Tennessee at the hot corner and solidified his future defensive role. He is likely maxed out at "good" weight on his frame, but that's okay for sure as he showed excellent ability to drive the ball, even if primarily as gap power. Senzel does have a lot of similarity to me to Alex Gordon, who received similar acclaim coming out of college and was seen as a certain level of a disappointment when he became a solid regular rather than a superstar. Senzel has the ability to move quickly to the major leagues with a mature approach at the plate and solid defense, but he may not be an elite-level superstar in the end.
49. Kevin Newman, SS, Pittsburgh Pirates, Pirates #4
Before reading Keith Law, I thought I was the high guy on Newman coming into the 2015 draft, liking him as a top 10 guy. Then I saw where Law considered Newman on par with the guys at the very top of the draft, namely Dansby Swanson and Alex Bregman, and I realized that perhaps I was in good company here! Newman is just a guy who has an uncanny ability to put the bat on the ball, and he's rocketed up the Pirates system to AA in his first full season with the team. While he's not got the natural range or arm for shortstop, his solid hands, instincts, and very good baseball smarts allow him to handle the position well right now. With defensive wiz Jordy Mercer in Pittsburgh for at least another two years, it's likely that Newman will reach the majors before the shortstop position is vacated, and second base is probably the most likely position. While he won't likely be a guy to hit 30 homers or steal 30 bases, he could definitely be a guy who competes for a batting title or two in his career.
48. Kevin Maitan, SS, Atlanta Braves, Braves #6
The first prospect to make a top 100 list born in the 2000s, which doesn't make me feel old at all. Nope, nope, nope. Maitan was a guy that the baseball community was talking about as long as three years ago with his tremendous raw ability as a switch-hitter that some said could be the best international prospect since Miguel Cabrera. Maitan should have the ability offensively for sure, and those who saw him in instructs were absolutely blown away at his size, as he showed up roughly 6'4 and 200-215 pounds – at 16 years old. He handled the bat well against the pitching he saw and showed excellent instincts at shortstop that led many to believe he'll at least start his pro career at the position, but if he's going to grow any more, he may be forced to a different position. His excellent instincts and above-average arm would allow him to handle third base well. After signing a number of shortstops in their 2016 international free agent splurge, it will be interesting to see where the Braves start Maitan out as there are rumors he could go to extended spring and then head straight to low-A Rome, which would be an incredible starting spot for a player who will play all of 2017 at 17 years old.
47. Francis Martes, RHP, Houston Astros, Astros #2
Seen initially as a "throw-in" in the deal with the Marlins for Jarred Cosart in 2014, Martes has become a feather in the cap of the Astros scouting department as he's established himself as one of the best arms in the minor league baseball. He has a fastball that can touch triple digits and routinely sits 93-95 with excellent late movement low in the zone. Martes has an elite power curve as well. I personally thought his change took a step back in 2016, and there are many who feel Martes is a future reliever, but he is still young and has shown the hard work to get himself on track before, so it would not surprise if we're looking back at reliever worries in a year as simply silly. However, if he was moved to the bullpen, he'd become an elite reliever.
46. James Kaprielian, RHP, New York Yankees, Yankees #3
Kaprielian struggled with his health in 2016, but outside of that, everything seen in 2016 was immensely positive for the young arm out of UCLA. The Yankees have seen a number of guys tick up in velocity and movement on their breaking stuff through instruction, and Kaprielian was certainly a beneficiary of that instruction, as he ticked up to a guy holding mid-90s and touching 99 deep into ball games. Even without the velocity spike, Kaprielian got elite level sink on his fastball along with excellent late movement low in the zone on his secondary pitches. While his innings will likely be managed some by the Yankees in 2017, his arm is absolutely elite.
45. Triston McKenzie, RHP, Cleveland Indians, Indians #3
McKenzie was selected in the first competitive balance round in 2015, but I'm fairly confident that if you played out that draft again, he'd be one of the first arms off the board. He was one of the youngest pitchers in the 2015 draft, yet he's shown very well all the way up to low-A this season. While McKenzie isn't a guy who runs his fastball into triple digits, he does get excellent sink on the fastball and can get to 95 with it. He has two very good off speed pitches that can flash plus as well. His control took a big step forward in 2016 as he worked hard to repeat his delivery, and if he can be consistent there, he'll be a guy that could be a top 10 pitching prospect in the game very quickly with his stuff that is near impossible to square up and also misses bats as well.
44. Ronald Acuna, OF, Atlanta Braves, Braves #5
If not for an unfortunate injury early in May, Acuna may very well have been a guy getting all the accolades that Victor Robles is drawing, and then some. His performance this winter in the Australian Baseball League has been nothing short of tremendous to cap off a very good season where he was 18 for the entire season at low-A Rome. Acuna draws many comparisons to former Braves center fielder Andruw Jones in center field for his natural instincts at the position, though he's not quite at Jones' level in tracking down balls quite yet (then again, who really ever has been?). Offensively, he has the ability to really drive the ball, and his stats in 2016 hide the absolutely impressive raw power that Acuna possesses. He has excellent strike zone judgement, and I had multiple scouts not prone to overly aggressive grades tell me that they'd go as high as a 70 on the 20 to 80 scale on Acuna's raw power in their viewings of him in April. He was still getting back into things as the season closed, recovering from a wrist injury, but his power has certainly flashed in the ABL this winter, and he could be a fast mover this coming season up prospect lists.
43. Nick Williams, OF, Philadelphia Phillies, Phillies #3
Williams was one of the toughest guys to rank on the list. On pure tools, he'd rank about 15 spots higher. On his ability to put those tools to use on the field, he's ranked about 10-15 spots too high. While he carries plus grades on most tools, he's struggled to put everything together due to a struggle offensively with his strike zone recognition. He has also been dogged by some effort issues, leading to benchings in his past. Williams has the type of swing speed that should allow him to hit for average and power if he can control the strike zone, but he's already at AAA, so he won't have a lot of development time before he gets to the majors.
42. Isan Diaz, SS, Milwaukee Brewers, Brewers #2
While many saw Jean Segura have a big season after moving on from Milwaukee to Arizona and thought the Diamondbacks got the better end of the deal, especially when they were able to spin Segura's big season into one of the more well-regarded young pitchers in recent memory in Taijuan Walker, but many seemed to miss exactly what the Brewers got back from the Diamondbacks in the deal. Many noticed Aaron Hill on the big league club, until he was flipped for two prospects, and starter Chase Anderson, but they seemed to miss Diaz, who many, including me, saw as the coup of the deal for the Brewers. He then went out and showed all those positive about his skill set absolutely right by dominating at the low A level and then showed very well as one of the players with the least "advanced" experience in the Arizona Fall League. Diaz has a high level of baseball instincts that allow him to handle shortstop, but with a premium defender like Orlando Arcia at the big league level for the foreseeable future, Diaz's likely home will be second base, where he could end up being a very elite defender at the position. His bat skills would allow him to be one of the best offensive contributors at either middle infield spot with legit plus raw power and solid instincts on the bases, which allowed him to steal 11 bases in spite of average-ish speed.
41. Kolby Allard, LHP, Atlanta Braves, Braves #4
The last member of the tremendous teenage Rome pitchers to join the rotation in 2016, Allard opened the season in extended spring after some back issues in 2015 limited his innings. While the team was managing his health, his performance pushed his pitch and inning limits more and more as the season wore on and he continued to pile up tremendous starts. He finished on a tear with Rome, with a 2.61 ERA and 1.12 WHIP over his final 8 starts of the regular season, posting a 16/50 BB/K ratio over 48 1/3 innings. Allard's stuff is certainly front line stuff, as he throws a fastball that can touch mid-90s and sits around 90 with excellent movement, a change with tremendous arm deception, and a curve that draws a lot of swing and miss. His ability to command his pitches and repeat his delivery more and more as the season wore on was apparent, and it should allow for an even more impressive 2017.
40. Nick Gordon, SS, Minnesota Twins, Twins #1
When Gordon was selected 5th overall, many saw his family lineage and assumed that his offensive profile would play akin to his brother Dee Gordon, who is a pronounced speed player. Instead, Nick is more of a guy with solid skills across the board with a plus run tool, but more of a guy who is fast when underway than quick, so he won't be one to execute a ton of speed. Gordon's one real plus-plus tool is his monster arm at short. He compliments that with excellent instincts and range at the position, though the reads I got from a lot of people were that Gordon had all the raw tools to be an excellent defensive shortstop but seemed to flub routine plays more often than he should. That certainly seems fixable, but for the one real plus skill he brings to the table, it is a bummer to see that come up. Gordon may not be a guy that's a fantasy darling like his brother, but long-time Twins fans may remember the solid offensive production the team got from Greg Gagne, and Gagne with elite-level defense is what I see in Gordon.
39. Yohander Mendez, LHP, Texas Rangers, Rangers #2
Mendez had a host of believers coming into the season, though he'd never really done anything at upper levels yet, but he certainly showed those believers correct by jumping from high-A ball all the way to the majors in the course of the season. He is really the epitome of a "command/control" sort of pitcher gaining an extra couple ticks of velocity and what that can do to his results across the board. The scary part is that Mendez was still harnessing his new-found break on his curve, which he could turn into even more of a weapon. Mendez is long and lean, but he repeats his delivery well, so he's able to generate good plane on his pitches yet avoid the delivery inconsistency that often plagues guys of a similar stature.
38. Alex Verdugo, OF, Los Angeles Dodgers, Dodgers #4
Verdugo is a guy who got a lot of mixed reviews when I made calls for my team lists. It's not that people don't like Verdugo. Quite the contrary – nearly to a person, each scout I talked with said Verdugo was a no doubt major league starting outfielder for a number of years. The issue is where he belongs in projected impact. Some believe he had inflated numbers in the Cal League in 2015, and that his true power is more of a 40 double, 20 homer peak. Others believe he'll have a 30 homer peak while playing elite corner outfield defense, and still others see that 30 homers while being able to stick in center, which would signify a top 10-15 overall prospect in the game. You can consider me firmly in the middle group. I think Verdugo will likely settle into a career where he hits a ton of doubles and is a yearly 20 home run guy, but his peak will be a run of 30+ seasons. He also has an elite arm in the outfield that I do believe will allow him to slide over from center to right and be an instant top-shelf right fielder.
37. Sean Newcomb, LHP, Atlanta Braves, Braves #3
Newcomb has dropped on a number of lists, and when I read the reasoning, it's almost exclusively based on his walk rate or his stat line at AA this season. Those who spent the time scouting Newcomb over the season and/or talking with team officials/personnel about Newcomb's path over the year would know that the team did work with Newcomb on his mechanics and then also on his pitching approach, both of which took some time for him to really get used to. Because he was handled so cautiously in his first two years by the Angels, he hadn't gone deep into games frequently, so the Braves were working with him to pace, which meant that his velocity readings didn't pop off the page the same way either. Watching Newcomb close out the season, however, it was obvious the elite prospect was still there, as from August 1st to the end of the season, he made 6 starts, throwing 34 2/3 innings with a 2.08 ERA, 0.96 WHIP, and a 13/44 BB/K ratio as the AA Braves streaked toward the playoffs.
36. Francisco Mejia, C, Cleveland Indians, Indians #2
Mejia may have received the most national attention of any A-ball prospect in recent memory when he was featured on CNN and other national news outlets during his 50-game hitting streak over the summer. He carried that streak across a promotion from low-A to high-A along with a vetoed trade as well in the middle of it all. While that may have finally garnered national attention, Mejia has always been a guy with elite-level defense and a very good hit tool. With his natural power beginning to show from both sides of the plate, the switch-hitter could have even more to offer as he moves up to AA in 2017.
35. J.P. Crawford, SS, Philadelphia Phillies, Phillies #2
Crawford has fallen hard in the eyes of many people around the game, though this spot could surprise many people as Crawford was considered as high as a top 3 prospect in all of baseball as recently as this summer. Many people in the Phillies organization and around the game have commented about Crawford's true ceiling being more of a very, very good regular rather than a superstar. His defensive skills and ability to get on base are both quite elite, but he's shown that he can be overmatched by premium breaking stuff and velocity along with not having elite instincts as a base stealer, which will likely lessen his impact offensively. That said, his defense should allow him to provide plenty of value to the Phillies once he reaches the big leagues.
34. Clint Frazier, OF, New York Yankees, Yankees #2
Frazier was the first high school hitter selected in 2013 at #5 overall in the draft, and he's shown very solid tools across the board in his pro career. The Yankees acquired Frazier as the centerpiece of the Andrew Miller trade, and he'll very possibly make his Bronx debut in 2017 at some point. He's got a very violent swing that will likely mean he's not going to be hitting .300, but he does have tremendous bat speed within the zone and can put a sting on the ball when he connects. Frazier's pitch recognition, something he received praise for in the past, took a step back in 2016 when he reached the upper levels of the minors, which has dropped him a few notches for me, but the overall package of player is still very elite with Gold Glove caliber defense in a corner outfield spot along with the ability to hit for power and contribute on the base paths as well.
33. Ian Happ, 2B, Chicago Cubs, Cubs #2
The current Cubs roster is filled with young players that came through their minor league system, which has left their current system primarily org guys and guys with more distance between their ceiling and floor. Happ is a rare exception as a guy with elite skills and a high floor as well. While there was some level of disagreement among scouts on Happ's potential offensive impact against elite arms, he answered those resoundingly in the Arizona Fall League. Happ has a balanced, quick swing from both sides of the plate. He really does show a balance of skills such that if you didn't know his natural side coming to watch him in the cage, you wouldn't guess it. He's not a guy who will ever be a plus runner, but he has tremendous baseball instincts and is able to use them well on the base paths and on defense to allow him to stick on the dirt in spite of less than stellar foot speed. Happ's solid arm had the Cubs originally considering a move to the outfield, but he's shown enough that he is going to stick at second base going forward with a possible time table to the majors as soon as this coming September. Of course, that exposure to the outfield will only make Happ more valuable in Joe Maddon's roster, where handling multiple positions is a definite plus.
32. Mickey Moniak, OF, Philadelphia Phillies, Phillies #1
Moniak was the first overall selection in the 2016 draft, and many were surprised at his overall rise during the draft season. However, Moniak is a guy who showed throughout the showcase season in 2015 and during his senior year that he can be both an elite defender in center field with tremendous instincts already along with the ability to be a very good future leadoff hitter with current gap power that could eventually develop into 10-15 home runs along with his excellent eye allowing him to get on base at a very high clip. Moniak's bat to ball ability is very impressive as well. He should get a shot to earn his way to full-season ball this year and could really jump up lists with success there.
31. Brent Honeywell, RHP, Tampa Bay Rays, Rays #2
While most know Honeywell for throwing the screwball, a seldom used pitch in the modern game, he has a legit arsenal of pitches outside of that, as many hitters found out in the Arizona Fall League. He can run his fastball into the upper 90s, though he tends to sit more low-90s with excellent movement and dial up velocity only when truly needed. He also has a change that's a plus pitch and really gets weak contact. Honeywell has done very well maintaining his smooth delivery as he's grown into his frame, and while he may not ever be a guy who strikes out 300 in a season, he should be a guy who gets a lot of weak contact and stays close to a strikeout per inning, which should allow him to profile as a #2/3 starter.
30. Tyler O'Neill, OF, Seattle Mariners, Mariners #1
O'Neill has always drawn notice for his natural muscular build, but it wasn't until he broke out strong in the second half of 2015 that people started to take notice of him as more than just filling out his jersey. O'Neill carried that forward to an MVP season in the Southern League in 2016, blasting 24 home runs in the pitching-led league. O'Neill has ridiculous bat speed, and his arm strength definitely turns into big time strength in his wrists, allowing him to flip a ball out to the outfield, even when he doesn't get the best of the bat on it. He has a power bat/power arm right field profile that really only has a knock in his high strikeout numbers, though he does take plenty of walks to go along with that. He tends to be aggressive when swinging, and he can get fooled when he's committed to a pitch already with his big swing. Seeing AAA this season will leave O'Neill just a quick step away from cementing himself in the Seattle outfield for the upcoming future.
29. Bradley Zimmer, OF, Cleveland Indians, Indians #1
For those doing the math, yes, this does mean that in my eyes (and the eyes of those I talk with), Zimmer moved past his former teammate Frazier in 2016. While perhaps many would question that with a .250 batting average, contact has never been Zimmer's calling card and likely never will be with a looping swing that can often find him missing the ball. Zimmer is an elite defensive center fielder who has a fringe-plus arm that would allow him to handle a corner very well as well, but considering the need on the big league club in center, he'll likely stay up the middle. He's also a guy who can flat out fly on the base paths. Zimmer uses tremendous instincts and first-step quickness to steal plenty of bases, and with his excellent athleticism, he should be a guy who hits for some power and walks plenty to provide value as well.
28. Franklin Barreto, SS, Oakland Athletics, Athletics #1
Barreto was seen as the piece of the Josh Donaldson deal that would be able to swing the deal in the A's favor, and he's doing everything in his power to do just that as he's developed into one of the truly elite prospects in the game. Barreto was at AA all of 2016 at just 20 years old, which is tremendous, and yet he still put up very solid overall numbers, being considered for the Texas League MVP as one of the youngest players in the entire league. Barreto has a very solid stroke from the right side that does allow him to make very good contact, and his frame belies his power potential as he can really rocket a ball off the barrel when he hits it, though his power will likely play mostly as gap power. Barreto is not really an elite defender at short, and frankly, I think he would play extremely well in center field as he's got a great personality to be the captain of the outfield along with the speed that plays better when underway running than it does in quick bursts. He certainly has shown the ability to handle short, though, if that is the A's desire, and it is well known that Oakland is willing to sacrifice defense to get offense from their middle infield positions.
27. Leody Taveras, OF, Texas Rangers, Rangers #1
Taveras was one of a group of young Latin outfielders that made a big splash in 2016, and he may end up being the one who does the most in a fantasy aspect, especially for those leagues that utilize position specific spots in the outfield. Taveras is a sure-fire center fielder with excellent instincts and routes at the position playing the entire season at only 17 years old. He showed his plus-plus speed in the field and on the bases, but he does have legit plus raw power as well that could allow him to put up Carl Crawford peak type of numbers when he reaches his peak offensive seasons as well as playing a premium level of center field. The biggest knock on Taveras is his patience at the plate right now due to an aggressive, contact-oriented approach at the plate, but knocking a 17 year-old for not getting enough walks is a pretty minuscule thing on the grand scale.
26. Mitch Keller, RHP, Pittsburgh Pirates, Pirates #3
Coming into 2016, I'd seen Keller pitched once, and I was impressed with his raw stuff, but he was inconsistent in his delivery. When I started doing research for my top 10 lists, guys I talked with raved about Keller's season, and some even insisted that he was the Pirates' #1 prospect. That caused me to go back and watch a half dozen of his starts, and the stats definitely don't lie. Keller is a guy who walked an absolutely ridiculous 3.72% of hitters he faced in 2016. That is an absurdly low rate, and he did tremendously well in repeating his delivery and seeing his change take a step forward to a true plus pitch. Keller came from Iowa, so the Pirates have built up his innings slowly as a "cold weather" high school arm, but after putting up 130+ innings in 2016, he should be turned loose in 2017 and will likely see the upper minors at just 21 years old on opening day.
Agree? Disagree? Make your voice heard with a comment down below!
More from Call to the Pen
This article originally appeared on
---
---