Major League Baseball
Major League Baseball
Mets 1, Nationals 0
Published
May. 19, 2011 11:24 p.m. ET

For Dillon Gee, this was nearly a repeat performance. For the Washington Nationals, this was a replay - or rather, it left them wanting to see one.
Gee shut down Washington once again, tossing hitless ball until pitcher Livan Hernandez grounded a clean single with two outs in the sixth inning, and the New York Mets held on for a 1-0 win Thursday.
The game ended with Washington manager Jim Riggleman, catcher Ivan Rodriguez and third-base coach Bo Porter hollering at the umpires, moments after a disputed call at first base.
When it was over, Nationals general manager Mike Rizzo verbally confronted the umps in a tunnel underneath the stands. Major League Baseball spokesman Pat Courtney said the commissioner's office was looking into the postgame antics.
No dispute, though, that Gee (3-0) knows how to tame the Nats. In his major league debut last September, the 25-year-old righty held the Nationals without a hit until Willie Harris homered leading off the sixth.
''I saw it like in the fourth or fifth'' that another no-hit bid was brewing, Gee said.
''That's still early.''
Especially for a franchise that has never thrown a no-hitter in its 50-year history.
Washington, with the worst batting average in the majors, was shut out in both games of this series. The Nationals have been blanked seven times in 43 games this year.
The arguments started soon after Laynce Nix doubled with one out in the ninth inning. Jayson Werth followed with a hard one-hopper that third baseman Justin Turner snagged - but his throw appeared to pull first baseman Daniel Murphy off the bag. Plus, Werth seemed to beat the play.
First-base umpire Phil Cuzzi called Werth out.
''He was safe,'' Hernandez said. ''He beat him two times. He was safe because the guy was off the bag and he was safe because he beat the throw.''
Werth jumped up when Cuzzi made his call, and Riggleman came out to argue.
''I really didn't get an explanation. He said he was out,'' Riggleman said. ''Obviously, I did most of the talking.''
Riggleman then took his beef down to plate umpire Manny Gonzalez, a minor league call-up.
''I wanted to see if maybe from his angle he could see it better, maybe the first baseman coming off the base. He's got a good look at that. He refused,'' Riggleman said.
Said Murphy: ''Yeah, I thought I was on the bag.'' Added Mets manager Terry Collins: ''I thought he was out. Timing-wise, I thought he was out.''
When Adam LaRoche grounded out with Nix on third to end it, Riggleman, Rodriguez and Porter kept up the argument as the umpires walked past Washington's dugout on the way to their locker room. Other Nationals also yelled out.
Cuzzi said he had already spoken to Joe Torre, now Major League Baseball's vice president for baseball operations, and ''he's going to take it from there.'' Cuzzi declined further comment.
''You guys have the replay,'' Riggleman said to reporters.
Francisco Rodriguez closed for his 14th save in 15 chances, extending his scoreless streak to 18 innings.
Turner hit an RBI single in the fourth for the only run. That was enough for the Mets to win for the ninth time in 13 games as they head into interleague play Friday night at Yankee Stadium in the Subway Series.
''This is a good way to come in, back-to-back shutouts,'' Collins said.
The Nationals threatened in the eighth when they put runners on first and second with one out. Pinch-hitter Matt Stairs lined out to right field on Gee's last pitch, and reliever Tim Byrdak retired pinch-hitter Michael Morse on a grounder.
Hernandez (3-6) is one of baseball's best-hitting pitchers and bounced a solid single up the middle on the first pitch he saw in the sixth.
''As pitchers, we know that's going to be the best pitch we get,'' Gee said.
Gee gave up two hits in 7 2-3 innings, struck out three and walked three.
Hernandez gave up seven hits and struck out seven in seven innings. Called up from Triple-A last month, Turner had a two-out single that gave him 12 RBIs in his last 10 games.
NOTES: Jose Reyes grounded into a double play for the first time this season. It came in his 185th at-bat, and no one had gone longer in the majors without a GIDP. ... The Mets said all tickets from Wednesday night's rain-soaked 3-0 win could be redeemed for a free ticket May 30 vs. Pittsburgh.
---
---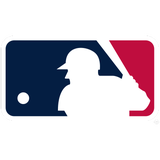 Get more from Major League Baseball
Follow your favorites to get information about games, news and more
---