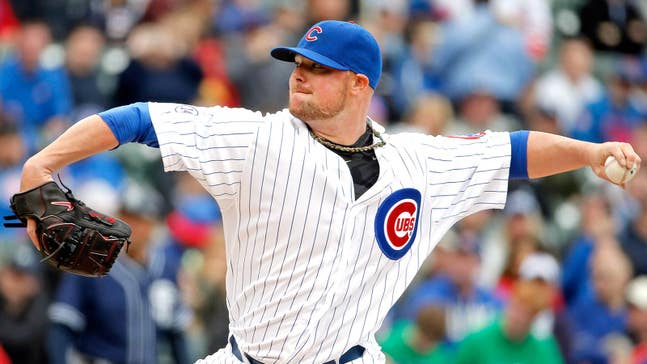 Lester makes history ... while batting
Published
May. 23, 2015 4:59 a.m. EDT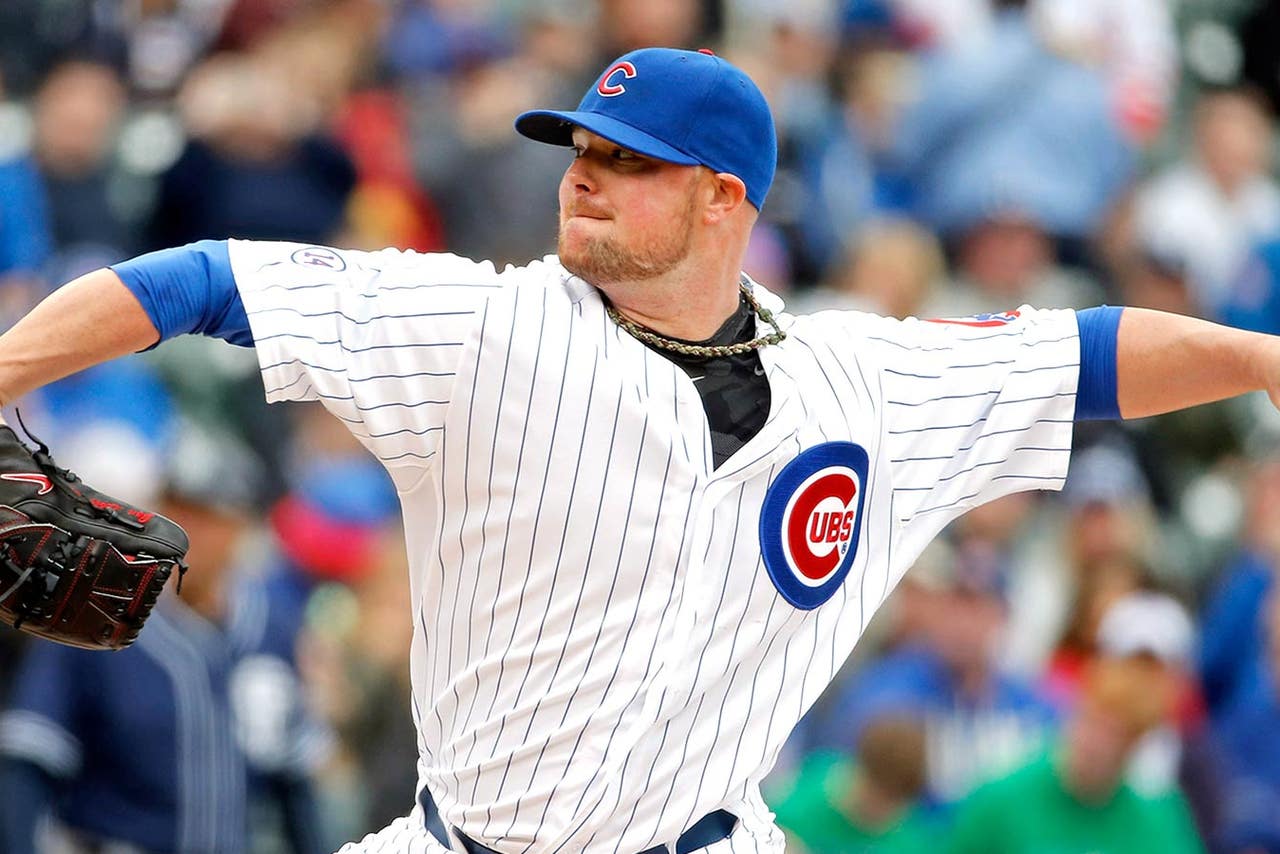 Jon Lester has made his living on the pitcher's mound, but on Friday night he made history from in the batter's box.
Lester is now 0-for-57 at the plate in his career, which "ties San Diego Padres pitcher Joey Hamilton (1994-95) and San Francisco Giants pitcher Ron Herbel (1964-65) for most hitless at-bats to start a career," according to the Chicago Sun-Times.
While the team signed Lester for his ability to pitch, not hit, Cubs manager Joe Maddon did offer some insight into Lester's abilities at the plate.
"Jonny's got a good swing," Maddon told the newspaper. "I'll defend his hack. From a mechanical perspective, he's got a good hack. It just hasn't happened yet.
"Heads up when it does. His first hit could go over the wall, it really could."
(h/t Chicago Sun-Times)
Photo Credit: Jon Durr/Getty Images
---
---