Major League Baseball
Major League Baseball
Lee set for first start vs. Rangers
Published
May. 21, 2011 1:42 a.m. ET

Cliff Lee last saw the Texas Rangers when he pitched for them in the World Series.
He'll see them Saturday when he takes the mound for the Philadelphia Phillies.
Lee will get the start against the Rangers in this interleague series for the first time since he bolted the organization after leading them to the World Series. The Rangers lost to the Giants and then, they lost out in keeping Lee.
Lee signed for $120 million guaranteed over the next five seasons. He's 2-4 with a 3.84 ERA.
''I had to answer a million questions about this whole thing. This is another reason for it to resurface,'' Lee said Friday. ''I made the decision when I got to spring training that I was a member of the Phillies. It is kind of ironic that I'm facing the team that I went to the World Series with last year.
''This should be neat, should be fun. Not a lot of negative that I can think of.''
Maybe not for Lee.
The Rangers would surely love to have the ace lefty back in their rotation. Texas all but said Lee would have stayed if the Rangers had offered a seven-year agreement. The Rangers' best offer was $138 million over six years, with an option for a seventh season that could have become guaranteed.
Lee also spurned the Yankees - and more money on the table - to return for a second stint in Philadelphia. He received the sixth $100 million contract for a pitcher.
All told, though, he has nothing but fond memories of his time in Texas.
''I hope they respected the way that I went about my business and if they were able to learn some things, that's being part of being a good teammate,'' he said. ''Other than that, I wish them the best of the luck except for the next couple of days.''
Rangers manager Ron Washington said Lee left a lasting influence on this year's staff.
''When you see periods where we go out there and we're attacking the strike zone, that's Cliff Lee's pitching,'' Washington said. ''That's something we've been preaching forever. And then here comes Cliff Lee and there he is. That's what we've been trying to get you to do. When the ball comes out of his hand, he's attacking the strike zone.''
Lee said he had a good time in Texas and saw similarities between the Rangers and Phillies. Both teams had a fun roster of players that knew had to win.
He had a taste of the World Series with the Phillies in 2009 and then the Rangers last year. But he didn't win a title either time.
''I told those guys that it reminded me of the Phillies,'' Lee said. ''There was a lot of energy and they had fun. I miss some of the players, getting to know them. But as much as guys bounce around, you get close and they bounce around.''
Lee knows all about bouncing around.
He made his debut with Cleveland and was traded to Philadelphia in 2009. He had a sensational postseason, going 4-0 and earning two wins in the World Series. But the Yankees beat Philadelphia in six games.
He was dealt to Seattle for three prospects after the 2009 season. The Mariners then traded him to Texas, giving the 2008 AL Cy Young winner four homes in two years. He wanted some stability.
He found it in Philadelphia.
''That is comforting to know that I'll be here with no chance of bouncing around,'' he said. ''But looking back, I was glad to get the opportunities that I had from Cleveland to here to Seattle and to Texas. It was a good experience and a fun ride. But I'm happy to be here now.''
He was 7-0 with a 1.26 ERA in his first eight playoff starts before losing Games 1 and 5 of the World Series to the San Francisco Giants last year.
Lee's return to Philadelphia was one of the biggest stories of the offseason. He joined a stellar rotation that included Roy Halladay, Cole Hamels and Roy Oswalt.
That said, he'd like to treat Saturday like any other start. But it might be hard. After all, his stay in Texas was brief, but eventful. The Rangers might not have made the World Series without him.
And he knows the Rangers could have some added incentive to beat their former ace.
''You want to try to beat everyone,'' Lee said, ''especially the guy who didn't come back to your team.''
---
---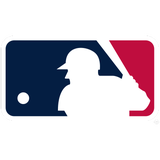 Get more from Major League Baseball
Follow your favorites to get information about games, news and more
---