Major League Baseball
Major League Baseball
Larkin's dad: If not Cooperstown, why not Canton
Published
Jul. 22, 2012 8:03 p.m. ET

Robert Larkin coached several sports while son Barry was growing up, none more important to the youngster than football.
And it showed when Barry starred at Moeller High School in Cincinnati and received a scholarship to play for Bo Schembechler at Michigan. But after being redshirted his freshman year with the Wolverines, Larkin focused on baseball, became an All-Star shortstop with Cincinnati, and carved a Hall of Fame career in 19 years with the Reds.
Larkin, introduced to the game at the age of five by his dad, retired after the 2004 season with a .295 career average, 2,340 hits, 1,329 runs scored and 379 stolen bases, and was inducted into the National Baseball Hall of Fame and Museum on Sunday.
Robert Larkin,who started his protege in t-ball, said he was feeling absolute pride.
''This is the ultimate,'' Robert Larkin said. ''I don't think you can do much more than this.''
If Barry Larkin had decided to stick with football, his dad figures the family would have had to make plans to be elsewhere on Sunday.
''We'd be in Canton,'' Robert Larkin said with a laugh as he pondered the pro football Hall of Fame in Ohio.
---
ZEILE AND SHEEN: Todd Zeile never played for the Cincinnati Reds in his long major league career. He had to admire Barry Larkin as an opponent, and the star shortstop left an indelible impression.
''He was one of my favorite guys to compete against,'' Zeile, who played for 11 teams during his 16-year major league career, said Sunday before Larkin was inducted into the Baseball Hall of Fame and Museum. ''He's a consummate professional. He does the work on the field, not with his mouth. He's always been a class act. He's a guy you knew was always going to come through. I couldn't be happier for him.''
Zeile, who retired after the 2004 season, was at the ceremony with actor Charlie Sheen. Zeile said he and Sheen met in a tunnel at Dodger Stadium in 1997 and called it a whimsical moment.
''I run in to warm my hands and he's wandering through the hallways,'' said Zeile, who founded a film production company late in his baseball career. ''We give a hug and a handshake, I go back out and hit a home run the first pitch. He remembered thinking the last hand he touched was mine and it kind of bonded us from then on.''
So much so that the two have produced television shows together.
Zeile said Sheen is a baseball aficionado like few others.
''One time he remembered going into his closet, opening up a drawer and seeing a folded-up 1941 Ted Williams road jersey and saying, `You know what, if that's what my collecting has come to, then I'm being gluttonous,' and he literally went out and sold the rest (of his collection),'' Zeile said. ''The only two things that he still has in his collection are a 1927 Babe Ruth World Series ring and one of the two contracts that sold Babe from the Red Sox to the Yankees. He's kept his piece of history.''
---
PARKER'S PROJECT: In his Hall of Fame induction speech on Sunday, former Cincinnati shortstop Barry Larkin credited just about everybody who helped him, even former Pittsburgh star Dave Parker.
Though Parker spent the first 11 years of his major league career starring for the Pirates, he was with the Reds when Larkin was a rookie in 1986 and was in Cooperstown on Sunday. He holds a special place in Larkin's past.
While Larkin was starring for Michigan in the early 1980s, becoming a two-time All-American and leading the Wolverines to a pair of appearances in the College World Series, Parker made a point of informing Reds shortstop Dave Concepcion - Larkin's boyhood idol - that his job would soon be in jeopardy.
''While I was up at the University of Michigan, the Reds came to Detroit to play the Tigers in an exhibition game,'' recalled Larkin, who drove down to Tiger Stadium with the Wolverines equipment manager to meet some of the Reds players. ''As soon as I walked into the clubhouse, Dave Parker grabs me by the hand and walks me right over to my idol's locker, and he said, `Dave, you see this guy right here? This is Barry Larkin. He's from Cincinnati. He's going to take your job.' ''
---
BELL'S LESSON: Buddy Bell spent the first 14 years of his major league career in the American League before going to the Cincinnati Reds just before Barry Larkin's rookie year in 1986. And Bell attended Cincinnati's Moeller High School before Larkin became a two-sport star there.
So it was no surprise that Bell was one of the players Larkin singled out in his speech Sunday during his induction into the Baseball Hall of Fame and Museum, remembering an encounter at Dodger Stadium.
Larkin said Bell asked him to come out early and take a few ground balls, and Larkin was eager to please.
''We took about two or three,'' Larkin recalled. ''He said, `Let's talk.' He said as ballplayers we have such a unique opportunity. You're going to see a lot of beautiful things, a lot of great opportunities. I want you always to take the time to step back from it ... and really appreciate the opportunity and keep things in perspective.
''He said always remember where you come from and take the time to smell the grass,'' Larkin said. ''So I'm sitting in Dodger Stadium in the big leagues, 22 years old,and I'm like `Yeah. This is nice.'
''He's like, `I always want you to take time to smell the grass. I want you to take the time to smell the grass.' So I literally get down on all fours and smell the grass, and as I'm down there Buddy says, `Now, turn over.' And as I turn over I look up in the sky and I see the rim of Dodger Stadium. And he said to me, `It's pretty big, isn't it?' And I go, `Yeah, it is. It is enormous.' And he said, `How big do you feel?' And I said, `I feel like an ant. I feel so small.' And he said, `That's right. That's how small we all are relative to the grand scheme of baseball. Don't ever, ever lose that perspective.' ''
---
---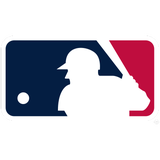 Get more from Major League Baseball
Follow your favorites to get information about games, news and more
---