Major League Baseball
Major League Baseball
Kershaw giving Philly's Big 3 run for NL Cy Young
Published
Aug. 22, 2011 6:20 p.m. ET

By his own calculation, hard-throwing lefty Clayton Kershaw has seven starts remaining.
That's seven more chances to display his increasing maturity on the mound, seven more opportunities to show that he indeed belongs in the conversation for the NL Cy Young award.
On a Los Angeles Dodgers team going nowhere, the 23-year-old Kershaw has ascended to an elite level this season, leading the NL in strikeouts (199) and finding himself among the leaders in wins (15), ERA (2.60) and innings pitched (183 2-3).
And still he takes a backseat to Philadelphia's Big Three of Roy Halladay, Cliff Lee and Cole Hamels.
Kershaw understands. He would talk more about them, too.
"Rightly so," said Kershaw, who will start Tuesday night in St. Louis. "Unbelievable pitching staff. There's no getting around that."
Or that Kershaw (15-5) is a much more polished pitcher in his fourth season. He's been a bright spot in what's been a disappointing season for the Dodgers, who filed for bankruptcy protection in June and have struggled on the field in manager Don Mattingly's first year in charge.
Kershaw has already set a career high in wins and tossed four complete games, putting him in the thick of the Cy Young conversation.
However, the ever-affable Kershaw dismisses such speculation with a quick wave.
His focus is on winning games, not awards.
"I just go out there and pitch," said Kershaw, the seventh overall pick in the 2006 draft. "I'll let everyone talk if they want to."
His numbers are speaking loudly for him. Heading into Monday, he was tied with Halladay in wins, had 15 more strikeouts than Lee and a slightly better ERA than Hamels.
All that while playing for a team that's not contending.
"What else can you ask from the guy?" Mattingly said. "He's a strikeout guy. His walks are down. He pitches deep in games. He saves your bullpen. He likes being THE guy. He's doing everything you can possibly do.
"To me, it doesn't matter where he's at, who he's facing, he's just dominant."
Part of his maturation this season has to do with the fact he doesn't rely on his blazing fastball or sharp curve to bail him out of trouble, incorporating a slider and change-up into his arsenal. That approach is keeping some of the game's best hitters guessing in the batter's box, no longer able to sit on a fastball that typically reaches 94 mph.
"He's one of the best," said Rockies All-Star shortstop Troy Tulowitzki, who's hitting .229 lifetime against Kershaw. "I'm not sure why he gets overlooked."
Tulowitzki has a theory, though. Kershaw is a Batman without a Robin - no partner to back him up. If he had a Halladay in L.A., Kershaw would be hard to ignore.
Plus, he plays on the West Coast. Although, it didn't hamper San Francisco's Tim Lincecum as he won the Cy Young in 2008 and '09.
"A lot of people probably don't get to see (Kershaw) pitch," Tulowitzki said. "But he sits right there with any of those guys, stuff-wise. Numbers-wise, I would say he's in contention for a Cy Young."
Kershaw's teammate, infielder Jamey Carroll, once played alongside former AL Cy Young winners CC Sabathia and Lee in Cleveland. He said there's a similar feel taking the field behind Kershaw, knowing the game is in capable hands.
"You knew that those kind of games (when they pitched), you probably only needed a couple of runs to win," said Carroll, who arrived after Sabathia won in 2007 but was there for Lee's award-winning season in '08. "You knew it was going to be a battle for the other team."
The fact Kershaw has won 15 games on a team that's currently 12 games below .500 has impressed pitching coach Rick Honeycutt. It reminds Honeycutt of Steve Carlton's performance in 1972, when the Phillies ace won 27 games on a team that finished 59-97.
"He's not going to get to that number," Honeycutt said. "But we've got (57) wins and he's got 15 of them. In today's game, you don't see people 15-5 on a team that's (12) games under .500."
Hanging out in the clubhouse before a game in Denver, Kershaw anxiously thumbed through a magazine while others lounged at a table. He then retreated to his locker and impatiently sat there for a few moments, before bounding into the trainer's room.
The days in between starts are difficult for Kershaw. He's restless and raring to go, lifting weights to pass the time along with analyzing game film.
Among his favorite lefties to watch?
Lee and Hamels, of course.
"Two of the best," said Kershaw, who's cut down sharply on walks this season, issuing 2.25 per nine innings, down from 3.57 in 2010. "I see how they attack hitters and how they have success."
Lee and Hamels just may want to check out footage of Kershaw's performance last Thursday in Milwaukee. Kershaw was dazzling on the mound as he scattered five hits over eight scoreless innings in a 5-1 win. He had six strikeouts and no walks.
"Any time you have success, I think your confidence level goes up," Kershaw said. "The main thing with that is when you do have a bad one, you can't let that shake your confidence.
"For me, it's just trying to soak in the good and forget the bad. That's what I try to continue to do."
---
AP freelance writer Jack Etkin contributed.
---
AP Sports Writer Pat Graham can be reached at http://twitter.com/pgraham34
---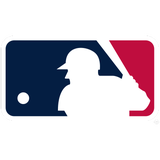 Get more from Major League Baseball
Follow your favorites to get information about games, news and more
---