Major League Baseball
Major League Baseball
Ka'aihue HR powers Royals past Angels
Published
Apr. 1, 2011 1:00 a.m. ET

Without a four-run cushion, the Los Angeles Angels' bullpen could not survive a second straight bad outing.
Instead, it was tied 1-all Friday night when Michael Kohn started the ninth and, after throwing a strike, gave up a homer to Kila Ka'aihue that powered Kansas City to a 2-1 victory over an Angels bullpen which faltered for the second day in a row.
In their last 3 2-3 innings, Los Angeles relievers have given up three home runs and five walks. They held on for a shaky 4-2 win Thursday.
''We're talking about two games. We have confidence in every one of those guys,'' manager Mike Scioscia said. ''They might have to get their feet on the ground a little bit. We have some good arms down there. They're going to be important to us.''
Kohn (0-1) is not known for giving up home runs, but a fastball to Ka'aihue caught too much of the plate.
A year ago, the Angels bullpen led the AL in walks allowed. Is the same thing about to happen?
''It's too little of a sample size. Let these guys get their feet on the ground and we'll evaluate this as we go on,'' Scioscia said. ''There are definitely some things in the first two games that we're going to definitely need to do better.''
Kila Ka'aihue was just hoping to get the inning started and had never won a major league game with a home run.
''Tomorrow is another day and the sun will rise,'' said Kohn. ''In baseball unfortunately it happens. It's not going to be the last one that happens I can promise you that.''
Ka'aihue said he was just trying to get on base.
''I got a good pitch to hit, and that's it,'' he said. ''Our team is playing really well. The emotions and confidence is high here.''
Joakim Soria (1-0) threw an eight-pitch ninth for Kansas City.
The Royals tied it 1-all in the fourth on an infield out by Jeff Francoeur after Billy Butler singled and moved up on a hit and a wild pitch.
Howie Kendrick gave the Angels a 1-0 lead on the eighth pitch that starter Jeff Francis threw as a Royal, swatting the full-count delivery over the fence in center for a 418-foot home run. But that was all the Angels would get off Francis, a 30-year-old who is still trying to make a full comeback from left shoulder surgery that sidelined him the entire 2009 season and part of 2010.
The Angels had at least one base runner in five of the next six innings but could not break through against the 6-foot-5 left-hander, stranding runners in scoring position in the second, third and fifth.
Starters Dan Haren of the Angels and Francis both went seven impressive innings, allowing only one run and six hits.
Kohn described the pitch in almost the exact way.
''It was a fastball, called away and it caught too much of the middle of the plate and he put a good swing on it,'' he said. ''You want to thrive in those pressure situations. Those are the spots you want to get put in. I definitely like being in that situation with the ball in my hand. I'll do it every day if I can.''
Haren, going for his fourth win in his last five starts in Kansas City, hurt himself with a wild pitch that helped the Royals score their lone run off him. He had six strikeouts and no walks.
Francis, who signed as a free agent from Colorado, gave up five hits and one run, walking one and striking out four.
''It was a good game all the way around,'' Royals manager Ned Yost said. ''Francis gave up the home run in the first inning and was absolutely nails from that point on. The pitching was very, very good. We had some opportunities early. But Haren made some good pitches. Kila made all that for naught there in the ninth inning.''
Vernon Wells made a great catch to stop the Royals from taking the lead in the sixth. Alex Gordon doubled leading off, went to third on Butler's groundball and was there with two outs when Francoeur hit a line drive into deep left. Wells went back and made a leaping catch almost at the wall.
NOTES: The Angels are opening season at Kansas City for the first time. ... According to Angels' research, Mathis was only third man in major league history to hit an opening day home run on his birthday. ... With a payroll of $36,126,000 and an opening day average age of 27.21, Royals are youngest and poorest team in the majors.
---
---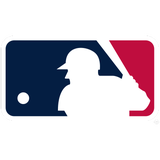 Get more from Major League Baseball
Follow your favorites to get information about games, news and more
---