Major League Baseball
Major League Baseball
Jurors: Gov't failed to connect Bonds and steroids
Published
Apr. 14, 2011 8:32 a.m. ET

In the end, jurors agreed Barry Bonds was evasive when he went before a grand jury more than seven years ago.
The problem was they didn't entirely believe the prosecution witnesses in front of them, either.
That's why the trial of the all-time home run leader ended Wednesday with a decision on just one of four counts - guilty on obstruction of justice - and a hung jury on three charges of lying to that grand jury.
A majority of the jurors said prosecutors failed to prove Bonds knowingly used steroids or human growth hormone.
''I think he knew what he was taking,'' said the jury foreman, Fred Jacob. ''But the government didn't prove that beyond a reasonable doubt. The governing force was that Bonds was innocent until proven guilty.''
It was a tricky case for the panel. None of the key witnesses gained everyone's trust. That went for the defendant, too.
Jurors, six of whom spoke to the media after being dismissed but mostly used just their first names, felt it was obvious Bonds had something to hide when he testified before the grand jury on Dec. 4, 2003.
''He was entirely evasive in his answers and it was obvious he was trying to avoid the questions,'' said a juror named Steve.
Steve said the panel was dissatisfied with Bonds' entire grand jury testimony, although the slugger was convicted specifically for discussing life as a ''celebrity child of a famous father'' when asked whether his personal trainer, Greg Anderson, had ever given him a substance that required the use of a syringe.
''They would ask him a question and he would just talk about something else,'' Steve said.
Nonetheless, the jurors couldn't agree on the remaining three counts, prompting U.S. District Judge Susan Illston to declare a mistrial on those charges.
''I think the government tried a little too hard to make him look guilty,'' Jacob said.
The jury voted 11-1 to convict Bonds of lying when he told the grand jury that no one other than his doctor ever injected him with anything.
Withstanding intense pressure from her colleagues to switch her vote, a juror named Nyiesha couldn't convict Bonds on that count. Nyiesha said she didn't believe the testimony of Bonds' personal shopper, Kathy Hoskins, who told the jury she watched Anderson inject the slugger in the belly button in 2002.
Hoskins is the sister of Steve Hoskins, Bonds' former business partner, who testified about discussing steroid use with the player and separately with the player's doctor. He was a star witness but his credibility was severely undermined during the trial.
The Hoskins ''were family,'' said Nyiesha, a nurse in her daily life. ''That left me with reasonable doubt.''
Nyiesha said she almost changed her mind Monday, but decided to remain steadfast after ''sleeping on it'' that night.
''That was frustrating,'' Steve the juror said of the hold out. ''Kathy Hoskins was the most credible witness.''
But Steve and the other jurors speaking to the media said other government witnesses, including Bonds' ex-mistress Kimberly Bell, had credibility issues. Those jurors said it was obvious that Bonds' former friends were bitter about their relationship ending with the slugger, and had ample reason to lie about what they saw and heard.
Steve Hoskins, for instance, testified that he had 50 conversation with Bonds' orthopedic surgeon, Dr. Arthur Ting, about the player's use of steroids. But after prosecutors called Ting to the stand, the doctor testified he and Hoskins never discussed Bonds and drug use.
''The prosecutors got a big bomb thrown in their lap,'' said Steve, a 60-year-old engineer from Antioch.
Steve and the other jurors said Ting's testimony cinched it for the majority that Hoskins couldn't be trusted.
Steve, who said he was a San Francisco Giants fan, applauded Colorado Rockies first baseman Jason Giambi and the three former baseball players who testified that Anderson sold them performance-enhancing drugs.
''All the players who testified and came clean are the true heroes,'' he said.
A majority of jurors also said they all but disregarded a recording Hoskins secretly made of a conversation he had with Anderson allegedly discussing injecting Bonds with steroids. The recording was difficult to hear and the jurors weren't allowed to have a transcript in the jury room during deliberations.
''We never heard the name Barry Bonds on the recording,'' said Jessica, a juror who said Anderson would have ''shed a lot of light'' on the case if he testified. Anderson was jailed for the duration of the trial for refusing to testify, which the jury was barred from learning until after the case was over.
''There was a piece of the puzzle missing,'' Nyiesha said.
Amber said that it was obvious from testimony and Anderson's plea agreement, which they got to read, that the trainer was steroids dealer.
But prosecutors never proved Bonds knew Anderson was giving him steroids. Bonds testified that he thought he was taking legal substances - flaxseed oil and arthritis cream.
''There were no emails, no phone logs, no texts between the two,'' Amber said.
The foreman said the jurors constantly shifted their votes throughout the nearly four days of deliberations, but the final tallies on the charges of lying about drugs were in favor of acquittal.
The jurors said the deliberations became emotional the last two days, and tears were shed on at least three occasions.
''It was fun at first,'' Amber said. ''Then it got intense and frustrating.''
---
---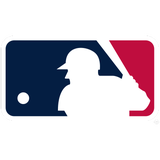 Get more from Major League Baseball
Follow your favorites to get information about games, news and more
---