Major League Baseball
Major League Baseball
John Smoltz: becoming a Hall of Famer "just incredible"
Published
Feb. 3, 2015 3:39 p.m. ET

COOPERSTOWN, N.Y. (AP) When John Smoltz plopped down in a director's chair inside the Baseball Hall of Fame and stared at all the bronze plaques on the walls, the moment was both magical and a bit overwhelming.
''This is a pretty incredible place. Some elite people,'' the 47-year-old Smoltz, a first-ballot Hall of Famer, said Tuesday after his pre-induction tour. ''To know that I'll be a part of it is something that still hasn't set in yet.''
The former hard-throwing right-hander of the Atlanta Braves is a member of the class of 2015 to be inducted July 26. He was elected a month ago with fellow pitchers Randy Johnson and Pedro Martinez, and Craig Biggio.
Smoltz, Johnson and Martinez easily made the 75 percent voting threshold on their first tries. They are the first trio of pitchers voted in together by the baseball writers. Biggio, an all-star at both catcher and second base for the Houston Astros, made it on his third try.
The awkwardness Smoltz felt at last summer's induction ceremony was fresh on his mind Tuesday after glancing at a display featuring former Atlanta teammates Greg Maddux and Tom Glavine and manager Bobby Cox. They were enshrined last July, and Smoltz worked the broadcast for MLB Network.
''Last year, in an awkward way, it was like, `We'll see you next year.' I said, `One way or another you will. I'll either be covering it, or I'll never cover it again.' It looks like I'll never cover it again,'' he said. ''I'm glad the process is the way it is. I never dreamed that this would be even a reality, let alone a possibility.''
Smoltz, who was named on 455 ballots (82.9 percent), won the 1996 NL Cy Young Award and went 213-155 with 154 saves. He is the only pitcher with 200 wins and 150 saves and the last of only 16 to reach 3,000 strikeouts, registering 3,084. He also was 15-4 in the postseason during a 21-year career.
Smoltz, along with right-hander Maddux and lefty Glavine, formed a formidable starting rotation that helped Cox guide Atlanta to a record 14 consecutive division titles (not including the strike-shortened 1994 season). Smoltz, who had a number of major injuries, had an elbow ligament replaced in his throwing arm and missed the 2000 season, then spent most of four seasons in the bullpen before returning to Atlanta's starting rotation.
''When I walk in this room, I may not have the most eye-popping stats, but I have one of the most unique careers,'' Smoltz said. ''Changing positions two times, risking a lot, trying to win a championship, for me was the forefront of everything I did.''
Pre-induction tours have been given to those elected for the past two decades and include a stop in the bowels of the Hall of Fame, where some amazing artifacts not on display are stored. Smoltz had visited the Hall of Fame before during his playing days when Major League Baseball sent teams to play in an annual exhibition game at Doubleday Field just down Main Street, but there was never time to stop and soak in the game's past.
There was on this day, and Smoltz was in awe as he sat in the Plaque Gallery.
''When I think of Babe Ruth and Ty Cobb and what's behind me is just incredible,'' he said. ''I've always had a decent perspective of the evolutional changes (of baseball), but I never really got a chance to see them up close. To hold a bat, to hold a ball from 1906 or 1905, is pretty incredible.
''The day you get in the Hall of Fame, it's like a 20-time view of your career,'' Smoltz said. ''People start looking at you differently. That's hard for me. I don't think that way.''
---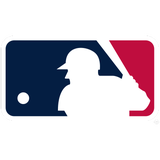 Get more from Major League Baseball
Follow your favorites to get information about games, news and more
---