Major League Baseball
Major League Baseball
Jays rally to take another from Tigers
Published
Apr. 8, 2009 4:59 a.m. ET

Brandon Inge delivered a message to Detroit Tigers fans after a second consecutive loss to open the season: This isn't last year.

"This is not what to expect during the year for anyone watching on the outside," Inge said after Detroit blew a three-run lead in a 5-4 loss to the Toronto Blue Jays on Tuesday night. "This is more of a fluke, last year was more of habit. You won't see this that much.

"We're too good of a ballclub with too good of an attitude for this to happen on a daily basis."

Rod Barajas hit a sacrifice fly in the ninth inning, Scott Rolen hit a solo homer and Aaron Hill had a three-run drive for Toronto, which trailed 3-0 after seven innings. The Blue Jays beat Detroit 12-5 on Monday.

"It's always fun to walk off like that," Hill said. "It was a blast."

The Tigers lost their first seven games last season and finished in the AL Central basement, never living up to their billing after adding Miguel Cabrera and Dontrelle Willis in an offseason trade with the Florida Marlins.

Adam Lind got the winning rally started with a one-out walk against Brandon Lyon (0-1). Pinch-runner Jose Bautista went to third on Rolen's single to right and Lyle Overbay was walked intentionally to load the bases for Barajas, who lofted a flyball into center field. Bautista scored without a throw from Curtis Granderson.

B.J. Ryan (1-0) got the win despite allowing a tying homer to Inge in the ninth.

The Tigers wasted a terrific effort by Edwin Jackson, who allowed just one hit in the first seven innings and was let down by his defense and Lyon.

"That's what I feel worst about," Inge said. "Everyone tried their best and played hard but Edwin, that was an impressive game he pitched. I liked what I saw from him. I almost feel like as a team we let him down."

Jackson, the first to console Lyon after the game ended, said the Tigers have enough chemistry to stick together.

"The best thing you can do is be a good teammate and be the first one up to pick whoever is in that situation up," Jackson said. "I mean, it's like a family here and that's what you do with a family. When somebody is down you be the first to pick them up just to let them know 'Hey, I'm behind you regardless of the situation."'

Rolen led off the eighth with a drive to left and Overbay reached on third baseman Inge's throwing error. Jackson got Barajas to pop out before he was replaced by Bobby Seay, who coaxed Travis Snider into a fielder's choice.

Lyon then relieved Seay and yielded a single to Marco Scutaro before Hill hit a go-ahead drive that just got over the wall in left.

Hill, who flied out to the track in his previous at-bat, pumped his fist twice on his way to first, but each pump had a different meaning.

"The first one was 'I missed it,"' Hill said. "The last one was 'I got it."'

Acquired in an offseason trade with Tampa Bay, Jackson allowed one run and two hits. He struck out four and walked one.

"He was everything we expected and a little bit more tonight," Tigers manager Jim Leyland said of Jackson, who threw 60 of his 89 pitches for strikes.

Granderson hit a sacrifice fly in the third and the Tigers added two more in the seventh, taking advantage of sloppy play by pitcher David Purcey. Marcus Thames' RBI double put runners on second and third, and the Tigers decided to intentionally walk Inge.

Purcey's first pitch sailed to the backstop. Barajas fielded the carom and threw to Purcey at the plate, sending Carlos Guillen back to third. But the left-hander uncorked another wild throw, firing the ball into center field trying to catch Thames returning to second. Guillen came home to make it 3-0.

Purcey allowed three runs, two earned, and five hits in seven innings.

Detroit loaded the bases in the seventh but Shawn Camp got out of it when Gerald Laird popped to first.

"We didn't get that one more hit to break it open," Leyland said.


Notes


Tigers RHP Joel Zumaya (sore right shoulder) threw 43 pitches in an extended spring training game. ... Beer and alcohol sales were banned after the Alcohol and Gaming Commission of Ontario suspended the liquor license at Rogers Centre for three dates because of past infractions. An April 21 game against Texas and a CFL game on Aug. 1 also will be dry. The ban came one day after Toronto's season opener was delayed when unruly fans littered the field with baseballs and debris. ... Attendance was 16,790, more than 30,000 fewer than Monday's season opener.
---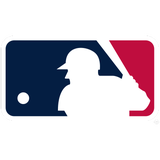 Get more from Major League Baseball
Follow your favorites to get information about games, news and more
---