Major League Baseball
Major League Baseball
Indians unveil Thome statue at Progressive Field
Published
Aug. 2, 2014 5:45 p.m. ET

CLEVELAND (AP) Jim Thome's point-the-bat hitting stance, a powerful symbol of the most successful era in Cleveland Indians history, is now a permanent fixture at Progressive Field.
The Indians honored their career leader in home runs on Saturday by unveiling a statue of Thome - his bat pointed menacingly at the pitcher - to rest in the ballpark's center field monument area.
An emotional Thome, who played for Cleveland from 1991-2002 and again in 2011, said he signed an honorary one-day contract with the team so he could retire as a member of the Indians.
''It feels so good to be home again, in this ballpark, where it all began,'' Thome said as voice cracked several times. ''It gives me goose-bumps.''
Thome's statue is just the second erected by the club, joining one for Hall of Fame pitcher Bob Feller. Thome will certainly join Feller in Cooperstown one day.
Thome, who last played in 2012 for Baltimore, hit 337 homers for Cleveland. With him in the lineup, the Indians won six AL Central titles, advanced to the World Series in 1995 and 1997 and played in front of 455 consecutive sellout crowds.
''I look at that statue and I think of our teams in the `90s,'' he said. ''There are so many guys from those teams who could have a statue.''
While there was some debate whether Thome, who left Cleveland after the `02 season to sign with Philadelphia, deserved a statue, there's no denying his legacy with the Indians.
''I want to thank the fans,'' he said. ''I'll never forget the atmosphere you guys created here every night.''
Thome signed his one-day contract on the field before the game and was given a long standing ovation by the crowd. He threw out the first pitch to former teammate Sandy Alomar Jr., the Indians' first-base coach.
Indians designated hitter Jason Giambi, currently on the 60-day disabled list with a knee injury, temporarily gave up his No. 25 to honor Thome's one-day contract. Giambi will assume his number again when he's activated.
Thome had a most unique stance. He would point his bat toward the pitcher to get ready, then pull it back and prepare to swing. And that swing usually resulted in good things for the Indians.
''There's an old saying in baseball,'' said Mike Hargrove, who managed Thome for nine seasons in Cleveland. ''Good players can make a manager, a general manager and a hitting coach look real smart. Jimmy did his part.''
Thome developed an especially close relationship with Charlie Manuel, who was his hitting coach and later his manager with the Indians.
''He's like my son, in a way,'' Manuel said. ''Cleveland got better when Jim Thome came to town.''
The left-handed slugger also had a flair for the dramatic. He hit the longest home run in ballpark history, a 511-foot blast on July 3, 1999, against the Kansas City that landed close to where his statue stands. The Indians have put up a plaque nearby to honor the homer.
And in a moment straight out of a movie, Thome homered following a pregame ceremony in which the Indians announced they were building his statue on Sept. 23, 2011.
Thome belted 52 home runs in 2002, the club record for a season. In 2001 he hit 49 homers - the most by a left-handed hitter in club history - and drove in 124 runs, both career highs.
Several of Thome's former teammates were in attendance this weekend, including Kenny Lofton, Carlos Baerga and Travis Hafner. John Hart, who built the Indians' team in the 90s as general manager, was also on hand as well as several members of Thome's family.
---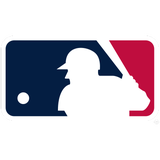 Get more from Major League Baseball
Follow your favorites to get information about games, news and more
---