Major League Baseball
Major League Baseball
Indians go for home-and-home sweep of Reds
Published
May. 19, 2016 1:42 a.m. ET

The Cleveland Indians entered their series against the Cincinnati Reds struggling to score, but the most overworked bullpen in the majors has helped boost their production.
While the Reds continue to seek out a breather for their taxed relievers, the visiting Indians go for a home-and-home sweep over their in-state rivals.
Coverage begins at 6:30 p.m. on FOX Sports Ohio and SportsTime Ohio
Cleveland (20-17) extended its win streak in this series to five with a pair of home wins Monday and Tuesday before Wednesday's 8-7, 12-inning victory in Cincinnati.
The Indians outscored the Reds (15-25) 28-7 in Cleveland and then rallied late in the Cincinnati opener. Rajai Davis hit a tying two-run homer in the ninth inning - his second of the game - and Francisco Lindor led off the 12th with a winning solo shot.
"I'm a small guy so when I hit them, I hope for the best," Lindor said. "It's fun to watch everyone having success."
The victory was Cleveland's eighth in the last nine games of this series since the start of last season, and it was aided by more bullpen struggles from Cincinnati.
Reds starters totaled 8 1/3 innings in the pair of games in Cleveland, and the relievers were left to eat up 6 1/3 on Wednesday. The rotation has been decimated by injuries and has pitched a MLB-low 205 innings.
The bullpen isn't far behind with 147 - second most in the majors.
No starter has logged more than six innings since Alfredo Simon went a season-high 7 2/3 on May 5, and the only other starter to complete seven was Robert Stephenson on April 19. Nine of the last 11 have failed to get through the sixth.
Not surprisingly, Reds relievers lead baseball with a 6.43 ERA, 85 walks and 33 home runs allowed.
"Unfortunately, it's a lot of short starts," manager Bryan Price said. "I'm throwing (Steve) Delabar every other day, an inning-plus. (Blake) Wood goes four out of five, or (JC) Ramirez. (Tony) Cingrani, if he's not in, he's up. ... "It's too much for a bullpen. It's kind of this cycle of trying to stay competitive and get your starters out if they don't have it, but not kill your bullpen in the process. Or leave a starter out there when he's out there getting beat up so he can save your bullpen."
Jumbo Diaz, Ross Ohlendorf, Cingrani, Ramirez, Caleb Cotham and Keyvius Sampson were used on Wednesday. Cingrani blew his third save in the ninth.
It will be up to rookie Tim Adleman to provide a rest.
Adleman (1-1, 3.38 ERA) has been solid in his first three big league starts, giving up 15 hits and six runs in 16 innings. However, his latest was his least impressive as he was tagged for eight hits and three runs in five innings of Saturday's 4-3 loss at Philadelphia.
On the flip side, Cleveland has not lost a Josh Tomlin start yet. Tomlin (5-0, 3.82) logged his third straight quality start in Friday's 7-6 win over Minnesota, allowing four hits and four runs - three earned - in 6 1/3 innings. All four runs came via three homers.
Tomlin holds a 5.32 ERA while the Reds have batted .300 against him in four career meetings. However, in two starts he has held them to two runs in 13 2/3 innings, and the other two he has given up 11 in 8 1/3.
Zack Cozart (5 for 8, double, triple) and Brandon Phillips (3 for 8, home run) have seen Tomlin well, while Joey Votto has homered and doubled in eight at-bats in the matchup.
---
---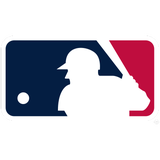 Get more from Major League Baseball
Follow your favorites to get information about games, news and more
---