Major League Baseball
Major League Baseball
Indians 4, Twins 3
Published
Jul. 21, 2010 5:23 a.m. ET

Seventh inning, tie game, runners on first and second and one out. Joe Mauer stepping to the plate.
The Minnesota Twins pray for situations like that and their opponents like the Cleveland Indians dread them. Then the three-time AL batting champion and reigning MVP bunted.
He did what?
That's right, he laid a bunt down, but it sputtered in the dirt in front of home plate and Mauer was thrown out at first base. Jason Kubel followed with a groundout and the Indians escaped with the game tied.
Travis Hafner doubled home the go-ahead run in the eighth inning and the streaking Indians won their sixth in a row with a 4-3 victory over the Twins on Tuesday night.
''I don't ever tell a hitter what to do,'' Twins manager Ron Gardenhire said. ''He tried to drag bunt. Ask Joe about that.''
Well, Joe?
Mauer put forth a reasoned argument, saying that facing hard-throwing lefty Rafael Perez, who likes to throw cutters away, coupled with Indians third baseman Jhonny Peralta playing way back invited the move.
''It's just giving me a base hit,'' Mauer said. ''It got off the end of the bat a little bit and I didn't get it out there far enough. Didn't execute.''
As the No. 3 hitter, who just signed an eight-year, $184 million extension, Mauer is getting paid to drive in runs, not move the runners up for Kubel. But Mauer has been struggling at the plate this season by his lofty standards, hitting .297 with just four homers and 41 RBIs.
''I'm not feeling the greatest at the plate right now, so that factors in,'' Mauer said. ''But that situation, to get two guys in scoring position with Kubel up with one out, I'll take my chances, for sure.''
So will the Indians.
With runners on second and third, Kubel grounded out weakly to first base to end the inning, and the Tribe pounced in the top of the eighth.
Jose Mijares (1-1) walked leadoff hitter Carlos Santana and Hafner followed with a drive to the gap in right-center field to give the Indians the lead. Perez (3-0) picked up the win in relief of a sharp Justin Masterson and Chris Perez picked up his ninth save in 12 tries.
''He's so talented, he can do everything hitting,'' Indians manager Manny Acta said. ''It worked out for us because it didn't go far enough. It would have been a very good play if it rolls on the third-base line and all of a sudden they have the bases loaded with Kubel up, whose had some success against Rafi Perez before.''
Even though it didn't, Mauer said he had no regrets about it.
''If you factor in all the things, it sounds like a pretty good idea, I think,'' Mauer said. ''I'm sure a lot of people don't recognize that or don't realize that. There's a lot of things that go into it and I thought that was the best way at the time.''
Masterson allowed three runs on seven hits in 6 1-3 innings and Shelley Duncan added a bases-loaded double in the sixth for the young Indians, who are 6-0 since the All-Star break.
Kevin Slowey gave up three runs and six hits in 5 2-3 innings for the Twins. He struck out seven and walked one. It was an improvement from his recent starts, but not enough against a suddenly effective Masterson.
''He was nasty,'' Gardenhire said.
Like the rest of these young Indians, the All-Star break appears to have done him quite a bit of good. Masterson gave up 11 earned runs and 19 hits in 10 1-3 innings over his previous two starts before the break.
''It seems like it's somebody different every game, like everybody is contributing, and we've tightened up our defense, too,'' Hafner said. ''We're just playing good all-around baseball.''
NOTES: Twins closer Jon Rauch was available on Tuesday night, but Gardenhire wanted to give him a day off after he took a ball off his ankle on Monday night. ... Acta said 2B Jason Donald has earned the right to play every day and INF Jayson Nix will be used in a utility role the rest of the way. ''We feel that Donald is part of the future here,'' Acta said. ... The Indians activated SS Asdrubal Cabrera from the 60-day disabled list. He went 0 for 5 with a strikeout.
---
---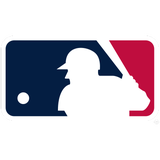 Get more from Major League Baseball
Follow your favorites to get information about games, news and more
---