How much is Bryce Harper really worth?
BY Dieter Kurtenbach • December 15, 2016
Don't sell me short.

That's what Bryce Harper told a Washington D.C. sports-talk radio show in February when a host floated the idea that the Nationals' outfielder could be baseball's first $400 million player.

The comment, whether it was tongue-and-cheek or not, received backlash — who does this kid think he is to say that he's worth $400 million? — but the then-23-year-old outfielder wasn't wrong. And at the time, coming off of a historically great season, $400 million was indeed selling him short.

Even after a down year, Harper, should he remain healthy and perform at his expected level, is absolutely right to ask for at least $400 million when he reaches free agency after the 2018 season.




For now, $400 million is the number — that's the figure Harper has reportedly told the Nationals that he's looking for, over 10 years, when he hits the market — and the belief around baseball seems to be that Washington is balking at that price.

It's easy to understand why. First, it's an absurd amount of money to give to one player, even in a sport that's flush with cash and has little limitation to what can be spent on players. Second, no one is really sure what Harper is really worth after 2016.

Harper had a down year — by his lofty standards — in 2016. So what is he really going to worth when he's a free agent in 2018?

It all depends on what he can do in this upcoming season.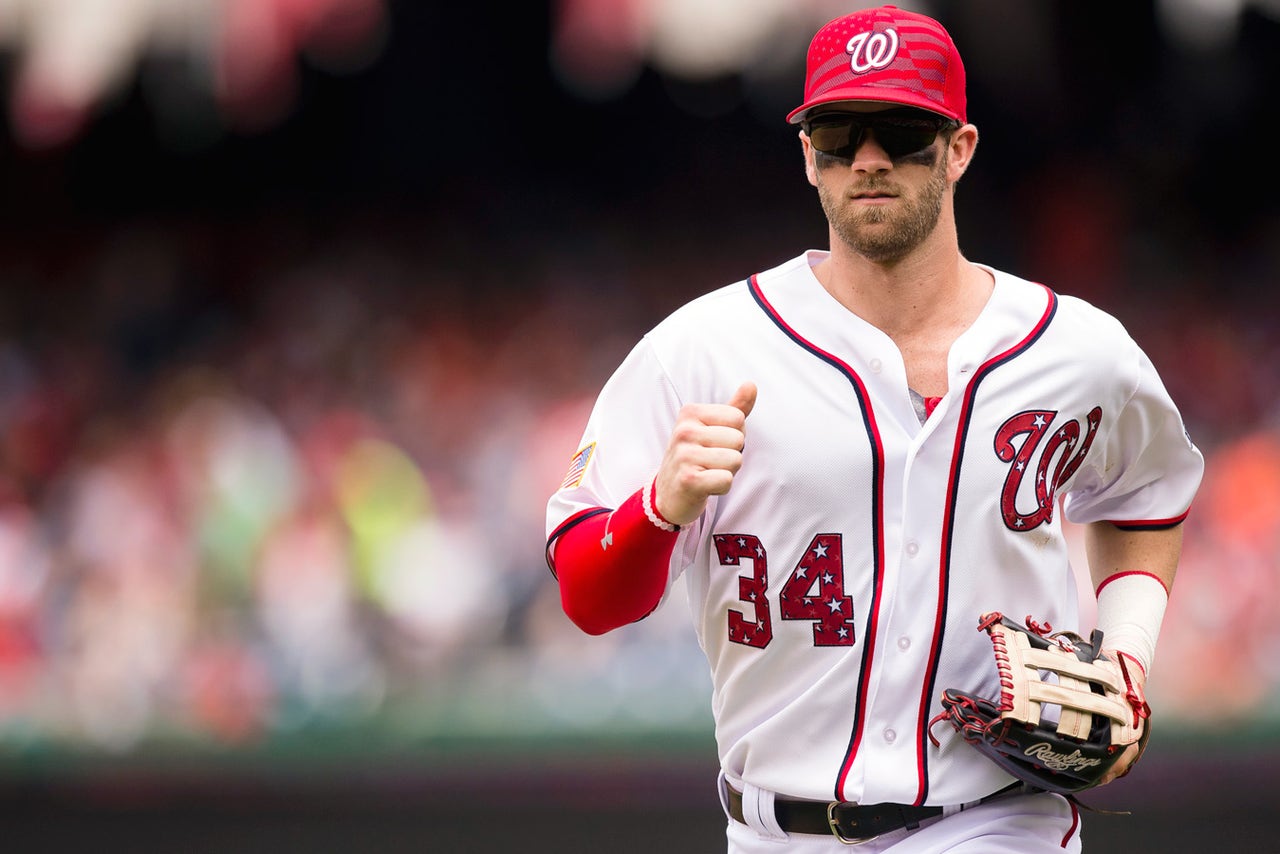 If Harper entered the free-agent market after the 2015 season, Harper well could have commanded more than $400 million without anyone batting an eye. That's because Harper was the best player in baseball in 2015, posting an estimated value of $76 million for just his age-22 season. That's absurd, and only Mike Trout's 2013 has surpassed that single-season valuation this decade.

In 2015, Harper posted a 197 wRC+, a 77.6 offensive WAR, and a 9.5 overall WAR, via FanGraphs — all league-best numbers. When you consider that the going rate for a win above replacement is $8 million, it's easy to see how Harper could have commanded even $500 million on the market after that 2015 season. You could have easily made the argument that he was twice as valuable as Giancarlo Stanton, who had signed a deal worth an average of $25 million a year the season before.

Think about it: If Harper could do that in his age-22 season, what are his prime hitting years of 27 to 31 going to look like? Contracts are too often about paying for what players have already done. But in Harper's case, he'll be hitting the market in his age-26 season — projection certainly needs to come into play.




But Harper's 2016 season, where he was a 3.5 WAR player, has undercut some of that optimism and lucrative projection. That amazing 2015 looked more like an outlier than a forecast of greatness to come.

It comes down to 2017 for Harper, because if he doesn't put up an MVP-caliber type of season — 6 WAR or better — anything he does in 2018 will be viewed with skepticism that comes along with contract-year performances.

Harper is estimated by both Depth Charts and Steamer projections to be a 5.6 WAR player next season — which would make him the second-most-valuable position player in baseball behind Trout, who will be paid at a bargain rate (seriously) of $33 million a year between 2018 and 2020. Going back to the 1-WAR-equals-$8-million formula, Harper is expected to be worth just shy of $45 million next year, per the projections.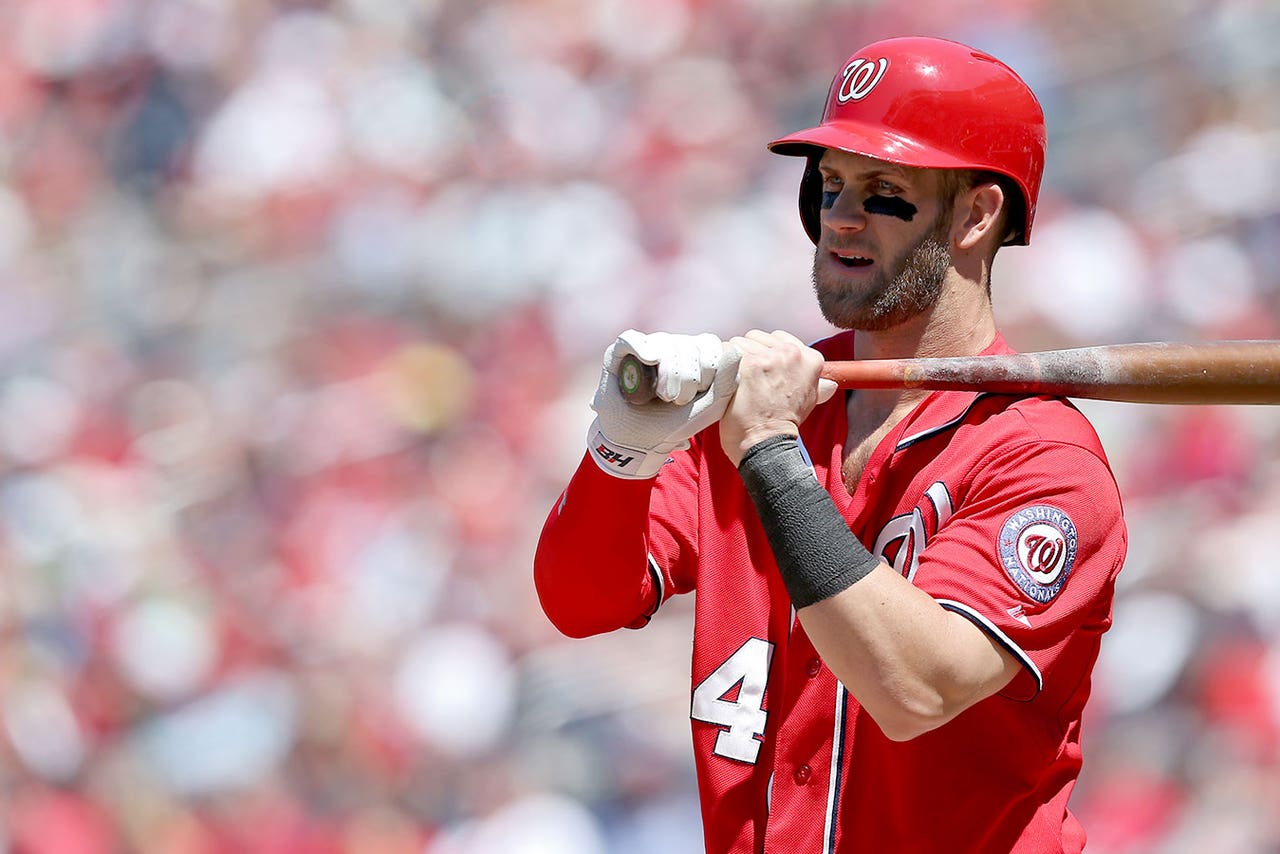 If Harper matches those 2017 expectations, he can take his value into the stratosphere in 2018. If Harper gets back to his 2015 form in 2017, $40 million per season will look comical, regardless of what happens in 2018.

But if Harper fails to meet expectations in 2017 he's going to be in a scramble mode going into that final year of his contract.

Ultimately, Harper is worth whatever the market determines he is worth. But his 2017 season will determine if he controls that market or not.


---
---