Major League Baseball
Major League Baseball
Hart has 3 homers, 7 RBI in win
Published
May. 23, 2011 1:00 a.m. ET

Corey Hart's big night came because of a sudden change. Hart felt miserable in batting practice, so he switched his stance during his last warmup at-bats and fiddled with the position of his hands slightly.
Hart hit his first three home runs this season and drove in seven to tie both club records, lifting the surging Milwaukee Brewers past the Washington Nationals 11-3 on Monday night.
''Hopefully this is a start,'' said Hart, with his 1-year-old son, Brye, munching on a cookie on his hip. ''Hopefully I can start swinging the bat better and keep it going.''
Hart was given Sunday off after being hitless in his previous 11 at-bats.
''It's been kind of rough, but it's been an experience and I've just been going out there trying to figure it out daily,'' Hart said. ''Yesterday was a good off day to try and work on things.''
Hart smacked two-run shots in the first and fifth innings off Tom Gorzelanny (2-4) to reach 100 homers for his career. He finished with a three-run homer off Doug Slaten with two outs in the eighth to become the 10th Brewers player to hit three out in a game, and the first since Geoff Jenkins in 2003 against San Diego. Hart is the fifth to drive in seven in a game and first since Damian Miller in 2007 at Pittsburgh.
Prince Fielder also homered for Milwaukee, which has won seven straight at home and 11 of the past 14 overall.
Yovani Gallardo (6-2) retired 12 straight at one point and allowed only one run, on Michael Morse's homer in the second, in seven innings.
Hart hit 21 home runs in the first half of last season, made the All-Star team for a second time and signed a $26.5 million, three-year extension later in the summer. But this spring was quickly derailed when he hurt his oblique in drills and his recovery took longer than expected with a frustrating rehab stint at Triple-A Nashville.
''It was rough being in Triple-A, being at home watching the guys. I would much rather try to figure it out here than work on things down there,'' Hart said. ''The team has been playing better, so it hasn't really been focused on me because we've been playing well, so I think that's helped me try to figure it out a little easier. It's coming around.''
The last thing lacking was his power and he had driven in just one run so far, but he hit his first shot to the opposite field in the first inning after Gorzelanny hit Rickie Weeks to start the game.
Fielder followed with a line drive homer off the batter's eye two batters to put the Brewers up 3-0.
In the fifth, Weeks singled and Hart homered to left field. Ryan Braun extended his hitting streak to 13 games with a double and Jonathan Lucroy singled him in to make it 6-1 in Gorzelanny's last inning.
''I was trying to locate inside and I threw them (waist) high,'' Gorzelanny said. ''They're right down the middle, thigh high and they just hit them as hard as they can and they're going over the fence.''
After Morse's homer, Gallardo retired 12 straight until Roger Bernadina led off the sixth with a single. Gallardo struck out nine and scattered five hits.
''The most important thing was to go out there and keep that rhythm,'' Gallardo said. ''You've got to be aggressive and stay within your game plan. I was able to do that.''
Nationals reliever Drew Storen's ERA rose from 0.38 to 1.48 after allowing three runs in the eighth.
Yuniesky Betancourt doubled in the first run and Storen was responsible for the two runners Hart drove in with his final blast that made it 10-1. Hart was even beaming about his dribbler in the seventh because he wasn't trying to swing for the fences.
''I was actually proud of myself,'' he said. ''When I grounded out I took some pitches. It's kind of hard not to think about it.''
NOTES: Hart is the 10th player in franchise history with three homers in a game. ... The Brewers claimed LHP Daniel Ray Herrera off waivers from the Reds. ... Brewers OF Nyjer Morgan (broken finger) is expected to play Tuesday and Wednesday in extended spring training rehab starts before returning to Milwaukee. ... Brewers LHP Zach Braddock (sleep disorder) was a late scratch from a rehab appearance in Class-A Wisconsin because of a cracked fingernail. ... Brewers INF/OF Erick Almonte (concussion) was hit in the cheek when a ball deflected off his glove before batting practice. Almonte said he wasn't dizzy from the second head hit, but was expected to see the doctor again.
---
---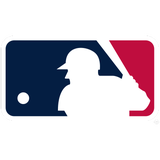 Get more from Major League Baseball
Follow your favorites to get information about games, news and more
---