Major League Baseball
Major League Baseball
Hall of Fame manager Weaver dies
Published
Jan. 19, 2013 12:00 a.m. ET

Earl Weaver always was up for an argument, especially with an umpire.
At the slightest provocation, the Earl of Baltimore would spin his hat back, point his finger squarely at an ump's chest and then fire away. The Hall of Fame manager would even tangle with his own players, if necessary.
All this from a 5-foot-6 pepperpot who hated to be doubted.
Although reviled by some, Weaver was beloved in Baltimore and remained an Oriole to the end.
The notoriously feisty Hall of Fame manager died at age 82 on a Caribbean cruise associated with the Orioles, his marketing agent said Saturday.
''Earl was a black and white manager,'' former O's ace and Hall of Fame member Jim Palmer said Saturday. ''He kind of told you what your job description was going to be and kind of basically told you if you wanted to play on the Orioles, this was what you needed to do. And if you couldn't do it, I'll get someone else. I know that's kind of tough love, but I don't think anyone other than Marianna, his wife, would describe Earl as a warm and fuzzy guy.''
Baseball lost another Hall of Famer later Saturday when longtime St. Louis Cardinals star Stan Musial died at age 92.
Weaver took the Orioles to the World Series four times over 17 seasons but won only one title, in 1970. His .583 winning percentage ranks fifth among managers who served 10 or more seasons in the 20th century.
Dick Gordon said Weaver's wife told him that Weaver went back to his cabin after dinner and began choking between 10:30 and 11 Friday night. Gordon said a cause of death has not been determined.
''It's a sad day. Earl was a terrific manager,'' Orioles vice president of baseball operations Dan Duquette said. ''The simplicity and clarity of his leadership and his passion for baseball was unmatched. He's a treasure for the Orioles. He leaves a terrific legacy of winning baseball with the Orioles and we're so grateful for his contribution. He has a legacy that will live on.''
Weaver will forever remain a part of Camden Yards. A statue of him was dedicated last summer in the stadium's flag court, along with the rest of the team's Hall of Fame members.
''Earl Weaver stands alone as the greatest manager in the history of the Orioles organization and one of the greatest in the history of baseball,'' Orioles owner Peter Angelos said. ''This is a sad day for everyone who knew him and for all Orioles fans. Earl made his passion for the Orioles known both on and off the field. On behalf of the Orioles, I extend my condolences to his wife, Marianna, and to his family.''
Weaver was a salty-tongued manager who preferred to wait for a three-run homer rather than manufacture a run with a stolen base or a bunt. While some baseball purists argued that strategy, no one could dispute the results.
''Earl was well known for being one of the game's most colorful characters with a memorable wit, but he was also amongst its most loyal,'' Commissioner Bud Selig said. ''On behalf of Major League Baseball, I send my deepest condolences to his wife, Marianna, their family and all Orioles fans.''
Weaver had a reputation as a winner, but umpires knew him as a hothead. Weaver would often turn his hat backward and yell directly into an umpire's face to argue a call or a rule, and after the inevitable ejection he would more often than not kick dirt on home plate or on the umpire's shoes.
Orioles programs sold at the old Memorial Stadium frequently featured photos of Weaver squabbling.
He was ejected 91 times, including once in both games of a doubleheader.
Asked once if his reputation might have harmed his chances to gain entry into the Hall of Fame, Weaver admitted, ''It probably hurt me.''
Not for long. He entered the hall in 1996.
''When you discuss our game's motivational masters, Earl is a part of that conversation,'' Baseball Hall of Fame President Jeff Idelson said. ''He was a proven leader in the dugout and loved being a Hall of Famer. Though small in stature, he was a giant as a manager.''
His ejections were overshadowed by his five 100-win seasons, six AL East titles and four pennants. Weaver was inducted 10 years after he managed his final game with Baltimore at the end of an ill-advised comeback.
In 1985, the Orioles' owner at the time, Edward B. Williams, coaxed Weaver away from golf to take over a struggling squad. Weaver donned his uniform No. 4, which had already been retired by the team, and tried to breathe some life into the listless Orioles.
Baltimore went 53-52 over the last half of the 1985 season, but finished seventh in 1986 with a 73-89 record. It was Weaver's only losing season as a major league manager, and he retired for good after that.
''If I hadn't come back,'' Weaver said after his final game, ''I would be home thinking what it would have been like to manage again. I found out it's work.''
Former umpire Don Denkinger said he called one of Weaver's last games in the majors.
''He comes to home plate before the game and says, `Gentlemen, I'm done.' He told us the only way he'd ever come back is if he ran out of money,'' Denkinger told The Associated Press by phone from Arizona. ''I told him that if he ever ran out of money to call the umpires' association and we'd take up a collection for him. We'd do anything, just to keep him off the field and away from us.''
Weaver finished with a 1,480-1,060 record. He won Manager of the Year three times.
''I had a successful career, not necessarily a Hall of Fame career, but a successful one,'' he said.
Weaver came to the Orioles as a first-base coach in 1968, took over as manager on July 11 and went on to become the winningest manager in the history of the franchise.
''Earl was such a big part of Orioles baseball and personally he was a very important part of my life and career and a great friend to our family,'' Hall of Fame shortstop Cal Ripken said. ''His passion for the game and the fire with which he managed will always be remembered by baseball fans everywhere and certainly by all of us who had the great opportunity to play for him. Earl will be missed but he can't and won't be forgotten.''
He knew almost everything about the game. He was also a great judge of human character, and that's one of the main reasons why he was loved by a vast majority of his players even though he often rode them mercilessly from spring training into October.
''Did we have a love-hate relationship? Yes,'' Palmer said at Saturday's event. ''Did he shake my hand after I would win? No. Because he didn't want to be my best friend. At the time maybe I resented that. But I've gotten over it.''
Pat Dobson, who died in 2006, pitched two seasons under Weaver.
''Certainly, the years I played for him were the two most enjoyable years I've had,'' he said.
During games Weaver smoked cigarettes in the tunnel leading to the dugout and he never kicked the habit. He suffered a mild heart attack in August 1998, and the Orioles' manager at the time, Ray Miller, wondered aloud how his mentor was holding up.
''I wouldn't want to talk to him if he hasn't had a cigarette in 10 days,'' Miller joked. ''They've probably got him tied to a chair.''
Umpires found out just how demonstrative he could be. Denkinger remembered a game in which the manager disputed a call with Larry McCoy at the plate.
''Earl tells us, `Now I'm gonna show you how stupid you all are.' Earl goes down to first base and ejects the first-base umpire. Then he goes to second base and ejects the second-base umpire. I'm working third base and now he comes down and ejects me,'' Denkinger said.
Much later, after they were retired, the umpire asked Weaver to sign a photo of that episode.
''He said absolutely. I sent it to him, he signed it and said some really nice things. It's framed and hanging up in my office back home in Iowa,'' Denkinger said.
Weaver was a brilliant manager, but he never made it to the majors as a player. He finally quit after spending 13 years as a second baseman in the St. Louis organization.
''He talked about how he could drive in 100 runs a year, score 100 runs and never make an error,'' said Davey Johnson, who played under Weaver in the minor leagues and with the Orioles from 1965 to 1972. ''He said he never got to the big leagues because the Cardinals had too many good players in front of him.''
He still made his mark on the big leagues.
''No one managed a ballclub or pitching staff better than Earl,'' said Johnson, who manages the Washington Nationals, and ran the Orioles from 1996-97. ''He was decades ahead of his time. Not a game goes by that I don't draw on something Earl did or said. I will miss him every day.''
---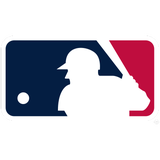 Get more from Major League Baseball
Follow your favorites to get information about games, news and more
---