Major League Baseball
Major League Baseball
Griffey to join Mariners' Hall
Published
Jan. 22, 2013 12:00 a.m. ET

Ken Griffey Jr. is going into the Hall of Fame.
Not the one in Cooperstown, at least not yet. For now, it'll just be the Seattle Mariners Hall of Fame.
''It means a lot. It's something that you dream about, the organization you get drafted by and the celebration of your career,'' Griffey said. ''It means a whole lot that they would think that highly of me and what I have done to put my name up there with the rest of the guys.''
The Mariners announced Tuesday that Griffey will become the seventh member inducted by the team. His ceremony will take place on Aug. 10 before the Mariners host the Milwaukee Brewers.
If there ever was an induction to Seattle's Hall of Fame that goes without debate, it's Griffey.
Griffey spent 13 of his 22 seasons in the majors with the Mariners and was the face of the franchise for most of the 1990s. He was drafted by Seattle in 1987 with the No. 1 overall pick, made his debut at the major league level two years later and went on to have one of the finest careers in baseball history. Griffey finished with 630 home runs - sixth all-time - and was a 13-time All-Star and the 1997 American League MVP.
Griffey will be the fifth player honored by the Mariners who played during Seattle's run in the `90s that began with its dramatic rally to win the AL West in 1995 and subsequent Division Series win over the New York Yankees. Seattle has already honored Edgar Martinez, Jay Buhner, Randy Johnson and Dan Wilson.
''We still talk and laugh and joke even though we're a couple thousand of miles away. It's like we're next door when we get together,'' Griffey said.
Griffey was an All-Star in 10 of his 11 seasons with the Mariners. After stints with the Cincinnati Reds, where he was an NL All-Star three times, Griffey played in 41 games for the Chicago White Sox in 2008. The next offseason, he came back to the Mariners as a part-time DH, hit .214 with 19 home runs and was carried off the field at the conclusion of the final regular-season home game.
Griffey came back in 2010 and was batting .184 without a home run when he cleaned out his locker. He said in a statement then that without occasional starts off the bench, his continued presence would become an ''unfair distraction'' to the team, which he never wanted to be for his teammates.
He has spent the past two seasons as a consultant to the franchise and will be in the same role this season. He said Michael Morse, who recently was acquired by Seattle as part of a three-team trade, immediately called to make sure Griffey would be at spring training.
''Like all Mariners fans, I consider it a privilege to have watched Ken Griffey Jr. grow up before us to become one of the greatest players in baseball and a true gentleman. He was a naturally gifted athlete who played the game with pure joy,'' Mariners President Chuck Armstrong said in a statement. ''We are proud to welcome Ken to the Mariners Hall of Fame and look forward to the day in January 2016, when he gets the call from the National Baseball Hall of Fame.''
---
---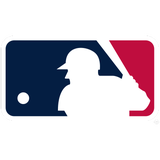 Get more from Major League Baseball
Follow your favorites to get information about games, news and more
---