Major League Baseball
Major League Baseball
Greinke baffles ChiSox to earn MLB-best 6th win
Published
May. 5, 2009 6:25 a.m. ET

Walking through Kauffman Stadium for the first time since returning from hip surgery, Royals third baseman Alex Gordon looked over and saw teammate Zack Greinke arriving for his next start.

"There's the man," Gordon said. "You're the guy I've been hearing about."

For good reason.

Baseball's best pitcher in April, Greinke kicked off May with another gem: 10 strikeouts in a six-hitter for his second shutout in four starts. The right-hander didn't walk a batter and baffled the White Sox all night to become majors' first six-game winner, lifting Kansas City to a 3-0 win over Chicago White Sox on Monday.

"He's the best in the league right now," White Sox manager Ozzie Guillen.

Greinke's superb start has energized a moribund franchise, making baseball in Kansas City fun again. More than 6,500 fans bought walk-up tickets - pushing the attendance to 21,843 - to watch Greinke's sixth start of the season and he didn't disappoint.

The boyish-looking 25-year-old had the White Sox guessing all night, working inside and out, up and down, slow and fast. Greinke (6-0) allowed only a handful of hard-hit balls, worked through a small jam in the eighth inning and used the energy from the raucous crowd to finish his third complete game of the season.

"It was real exciting," said Greinke, who dropped his ERA to a nearly negligible 0.40 and pushed his strikeouts to a majors-best 54. "Definitely my favorite game of the year, if not ever."

It wasn't for the White Sox.

A.J. Pierzynski and Scott Podsednik each had two hits for Chicago, which continued to struggle offensively and got a shaky start from Bartolo Colon (2-2). The White Sox had just three runners reach scoring position off Greinke and were shut out for the fourth time this season - second by the Royals - in their third straight loss.

"Best pitching performance I've seen in a long time by a major league pitcher," Guillen said. "He's got great stuff."

Greinke hadn't allowed an earned run in 43 innings before giving up two to Toronto in his last outing. He still won the game, striking out eight in seven innings, and was even better against Chicago.

Greinke started off by throwing a 72 mph curveball and a 96 mph fastball on consecutive pitches to Jayson Nix in the first inning, then rattled Alexei Ramirez in the third with a fastball below the chin, a knee-buckling curveball and two more pitches for the strikeout.

Greinke made short work of Jim Thome during Ks in the middle innings, then got Chicago's slugger to pop up for the final out, joining Bret Saberhagen (1987) and Jose Lima (2003) as the only pitchers in franchise history to win their first six decisions.

"That's very, very exciting. This is what it's all about," Royals manager Trey Hillman said. "I'm sure glad he pitches for us."

Colon wasn't nearly as efficient.

The big right-hander, who's been so good at Cellular Field, struggled again in a road start, working deep into just about every count. He threw 98 pitches - 58 for strikes - in five innings, allowing seven hits and three runs, two earned, with seven strikeouts. Colon hasn't allowed an earned run in 13 innings at home, but has given up 12 in 14 2-3 innings away from Chicago.

Kansas City scored the unearned run in the second inning, when Podsednik bobbled Alberto Callaspo's single in right, allowing Jose Guillen to score. Colon hurt himself in the third, leaving an 0-2 pitch in the heart of the plate to David DeJesus, who lifted a solo homer just over the wall in right. Three batters later, Billy Butler made 3-0 with a run-scoring single up the middle.

"Colon was good - he was just competing against the wrong guy," Guillen said.


Notes


White Sox RF Jermaine Dye missed his second straight game with a bruised left hand, but could be back in the lineup Tuesday against the Royals. 3B Josh Fields could be out until Wednesday with the same injury. ... DeJesus' homer was his third.
---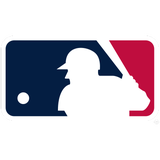 Get more from Major League Baseball
Follow your favorites to get information about games, news and more
---